Elemental Exposures: Revisions of the American Landscape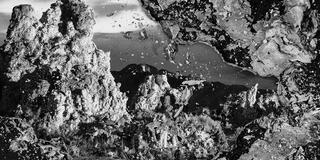 Nov. 30, 2021-Feb. 20, 2022
Artists Kristiana Chan, Binh Danh, Bessma Khalaf, and Dionne Lee help expand the canon of American landscape imagery by bringing diverse technical and conceptual approaches to envision the subject. From historic photographic processes such as daguerreotypes and cyanotypes to contemporary processes including collage and the burned image, these artists ask what perspectives and histories have been erased from the American landscape?
Presented by USF's MA in Museum Studies Curatorial Practicum class led by Professor Karen Fraser.
About the Artists
Image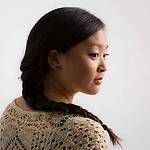 Kristiana Chan is a first generation Malaysian-Chinese artist who incorporates environmental and elemental properties (such as ocean water) into her processes.
Image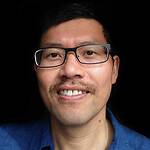 Binh Danh's series of daguerreotypes documents the United States National Park system and invites viewers to reflect on their relationship to these sites.
Image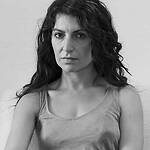 Bessma Khalaf is an interdisciplinary artist employing processes of degradation, such as burning, into her photography.
Image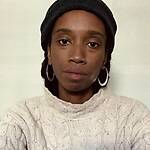 Dionne Lee works in photography, collage, and video to explore power, survival, and personal history in relation to the American landscape.
Kristiana Chan
Intertidal IV, lumen print positive, 20" x 24", 2020
Intertidal III, lumen print positive, 20" x 24", 2020
Bodies of Water, seawater developed cyanotypes (49 individual pieces), ~8'x7', 2019
Bodies of Water, video, 2019

---

Binh Danh
Yosemite Falls, daguerreotype, 16.5" x 14.75", 2014
Sentinel Rock, Yosemite, daguerreotype, 16.5" x 14.75", 2016
Tunnel view parking lot, Yosemite CA, daguerreotype, 9" x 11", 2017
Canyonland National Park, daguerreotype, 12.75" x 14.5", 2018
Canyonland National Park, daguerreotype, 12.75" x 14.5", 2018
Petroglyphs on the way to Delicate Arch, Arches National Park, daguerreotype, 12.75" x 14.5", 2018
Newspaper Rock, Utah, daguerreotype, 12.75" x 14.5", 2016
Yellowstone Fall, Yellowstone National Park, daguerreotype, 12.75" x 14.5", 2016
Old Faithful, Yellowstone National Park, daguerreotype, 12.75" x 14.5", 2016
Death Valley National Park (Rock), daguerreotype, 12.75" x 14.5", 2016

---

Bessma Khalaf
Burnout (Bridal Veil Falls), archival pigment print, 11" x 14", 2018
Burnout (Crystal Spring), archival pigment print, 11" x 14", 2018
Burnout (Grand Tetons), archival pigment print, 11" x 14", 2018
Burnout (Cathedral Rock), archival pigment print, 50" x 33", 2018
Burnout (Creek), archival pigment print, 33" x 50", 2018
Burnout (Forest Stream), archival pigment print, 50" x 33", 2018
Burnout (Hoodoos), archival pigment print, 20" x 26", 2018
Standing on a Beach, video, 2 minutes 9 seconds, 2014

---

Dionne Lee
Fleet, gelatin silver prints, 6 prints, 8" x 10" each, 2019
Netting, collage of gelatin silver prints with graphite, 11" x 14", 2019
Warnings (1), collage of gelatin silver prints with graphite, 11" x 14", 2019
Warnings (2), collage of gelatin silver prints with graphite, 11" x 14", 2019
Drafts, single channel video, 7 minutes 9 seconds, 2016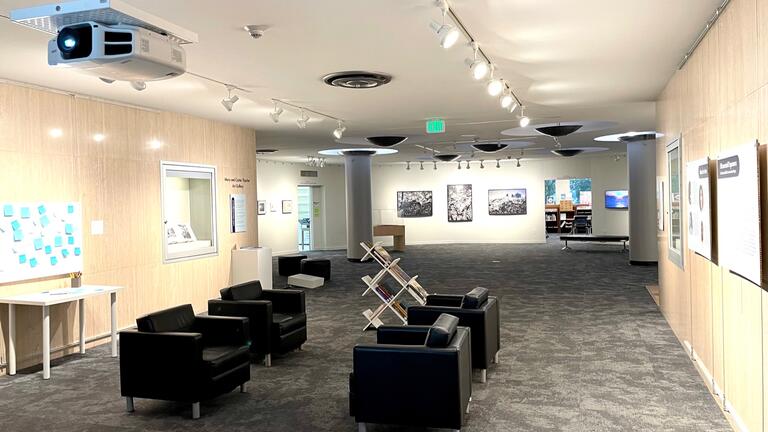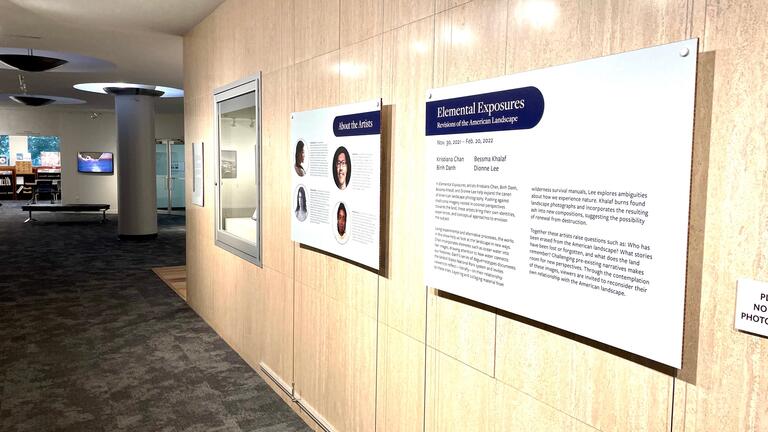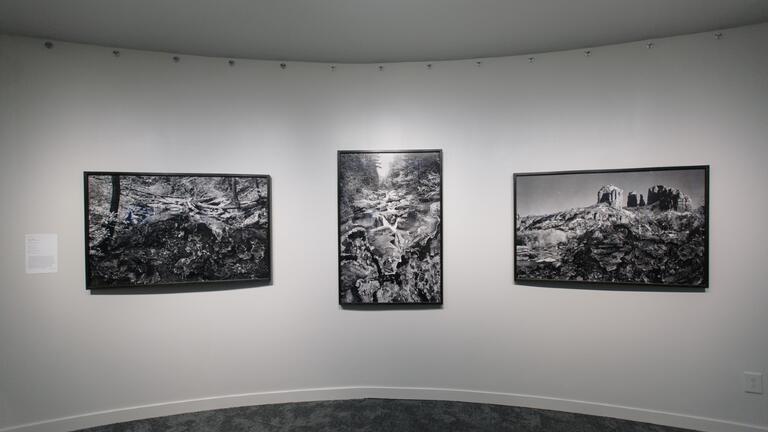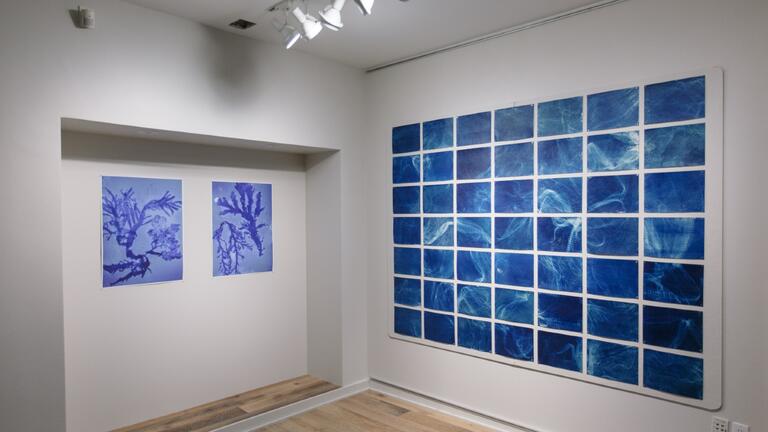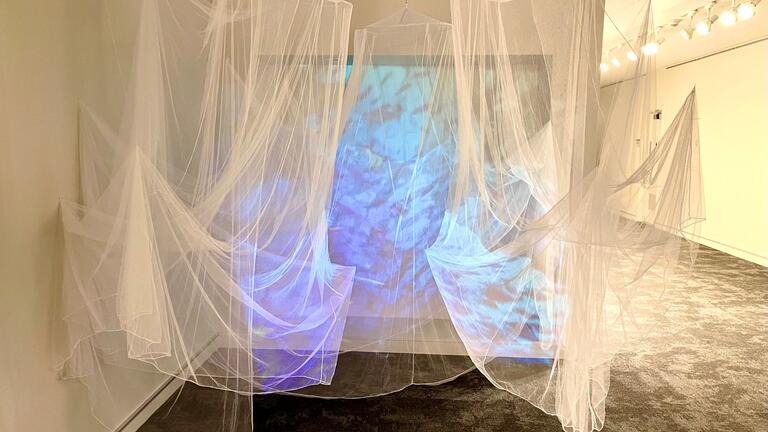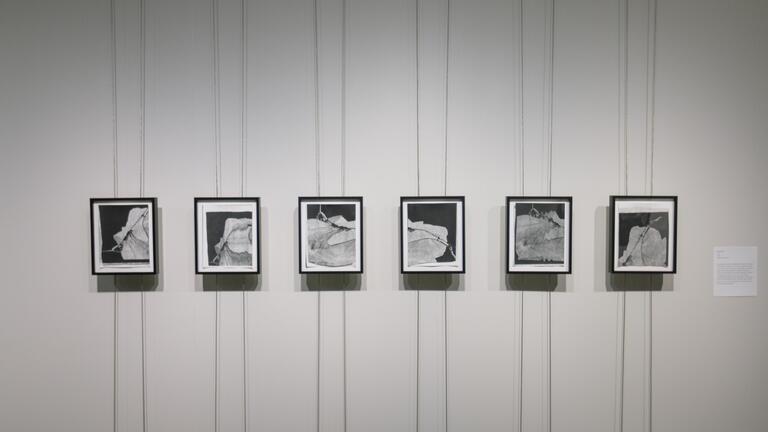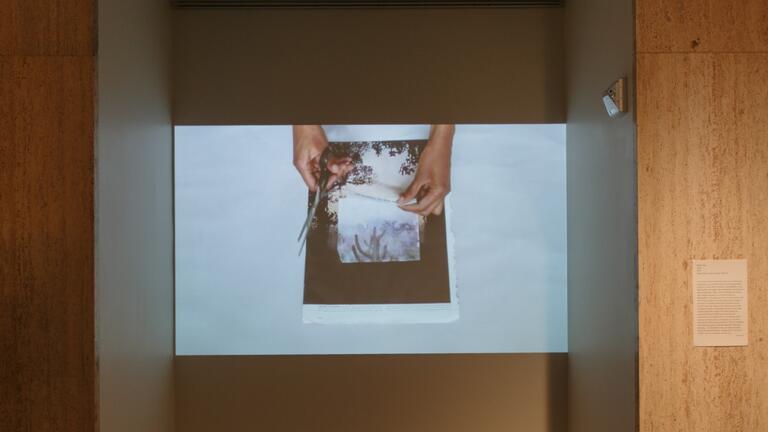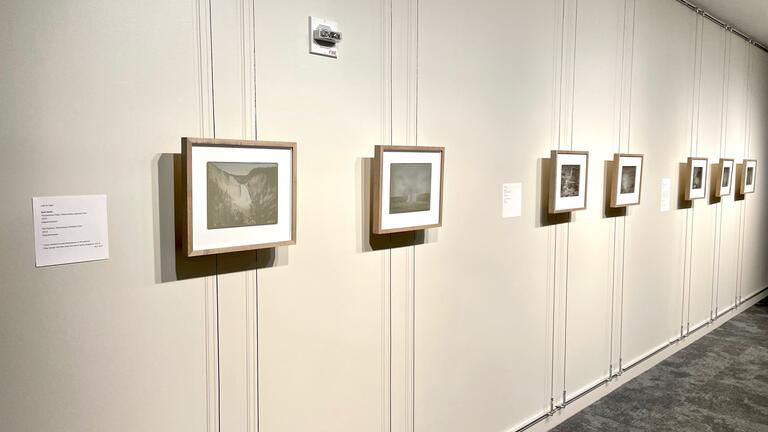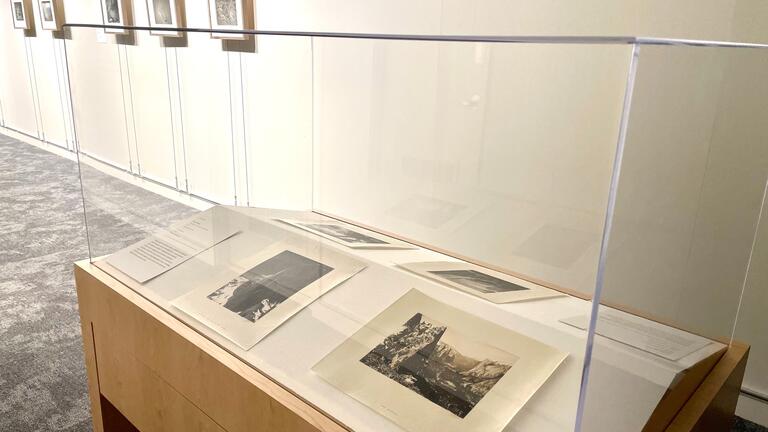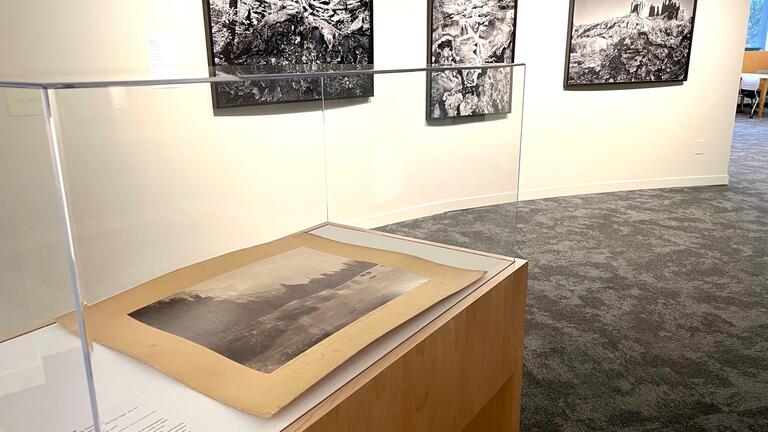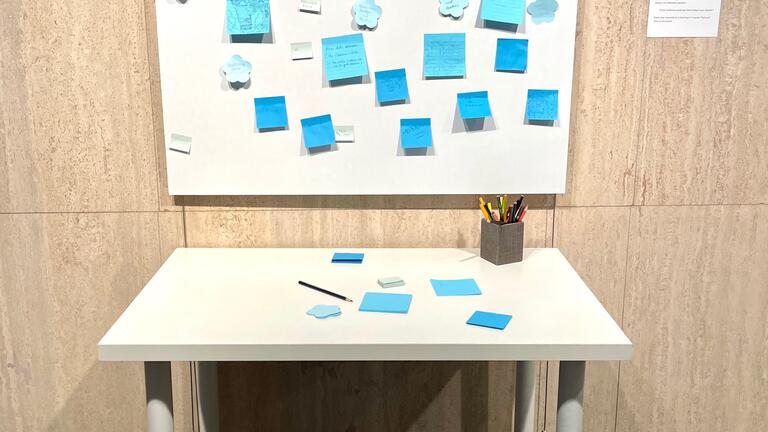 Elemental Exposures: Revisions of the American Landscape exhibition
Elemental Exposures text panels
Photographs by Bessma Khalaf
Still from Bessma Khalaf's "Standing On A Beach" video
Kristiana Chan's "Intertidal" prints and "Bodies of Water" cyanotype installation
Kristiana Chan's "Bodies of Water" video installation
Dionne Lee's "Fleet" prints
Still from Dionne Lee's "Drafts" video
Binh Danh's daguerreotypes
Original Ansel Adams silver gelatin prints from USF's Rare Book Room collection
Original Eadweard Muybridge albumen silver print from USF's Rare Book Room collection
Student-designed interactive