THACHER GALLERY
Lungs of the Earth: Felicitas Fischer, Conni McKenzie, and Jaime Serra dos Santos
Artist Statements
Felicitas Fischer
I am a contemporary dance artist working, teaching, and creating in the Bay Area. My artistic approach incorporates diverse dance practices from around the world and reflects my own polyethnic-cultural experience through the means of storytelling + reclamation + resistance. I recognize our bodies and kinesthetic presence as fundamentally political statements with the power to transmit unspoken truths, becoming self-evident through our authentic expression and movement.
Conni McKenzie
I am a dancer, filmmaker, and digital artist. My work focuses on dance film and cinematography, but also includes photography, documentary film, and interdisciplinary digital arts. Through my practice, I hope to increase the diversity in storytelling and use dance as a method for healing, creative expression, education, and advocating for social justice causes.
Jaime Serra dos Santos
I am on a mission to inspire millions of people around the world through my artist persona "saint hills" and make a positive impact on the planet. Through being myself and stopping at nothing to live out this purpose, I hope to inspire everyone who crosses paths with me to find their authenticity, purpose, and to live out their dreams as well.
---
Image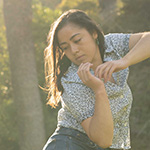 Originally from Seattle, Felicitas Fischer grew up classically trained in ballet and modern and has performed in various works by local and international choreographers throughout her career. Besides dancing and teaching in the Bay Area, she also works closely with movement therapist Jennifer Bury, contributes annually to the online dance journal Stance on Dance, and is the founder of Artists for Justice, an artistic collective dedicated to supporting diverse emerging artists and local social-justice initiatives.
Image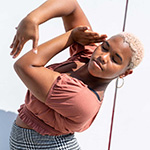 Conni McKenzie has trained in a variety of dance styles and had the opportunity to study dance with several New York companies before relocating to San Francisco. During college, Conni began her relationship with film to learn how to capture dance on camera. Her work has been featured in film festivals all over the country and several places around the globe. In addition to her projects, Conni continues to train, perform, and teach dance in the Bay Area.
Image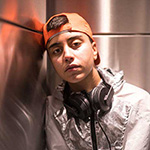 Jaime Serra dos Santos is a music producer, performer, sound designer, and audio engineer who works in the multi-disciplinary realms of sound and music. Born in Brasília, Brazil, he came to the Bay Area in 2015 to pursue a degree in Performing Arts & Social Justice as well as a life as an artist in California. His artist persona, "saint hills" can be described as an artist who creates worlds through music because he is an alien in his own planet. His original music embodies the unique experience of belonging everywhere and nowhere at the same time.
Artist Recommended Resources