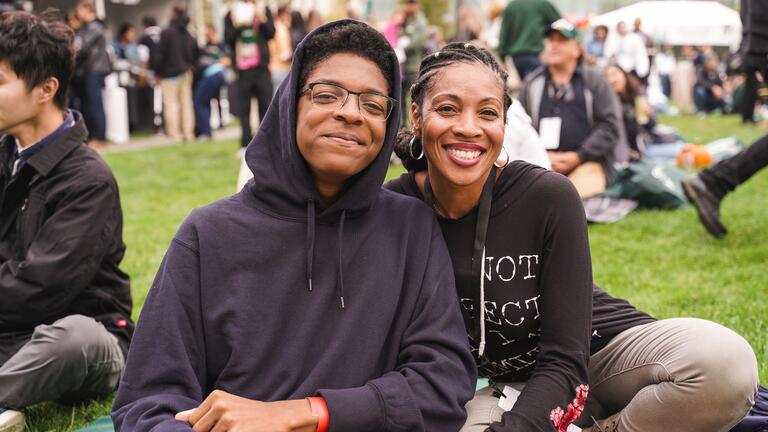 PARENTS & FAMILIES
Get Involved
Sure, your student is the one enrolled in school. But there are so many ways for you to be involved in Don Life. Check out all your options, and if you have something in mind but don't see it here, let us know!
The Parent Leadership Council
Let's work together and teach by example. By joining the Parent Leadership Council (PLC), you're signing on to enrich the student experience through philanthropy and volunteering, and to deepen your connection to both USF and other families who share your passion for community.
The USF mission needs that community to bring it to life. You, the parents, grandparents, caregivers, and family members who helped guide your student to USF, are the university's partners in providing an exceptional education for students. Members of the PLC serve as volunteer ambassadors within the parent community, and may even host welcome events in their homes for incoming students. You'll strengthen relationships between families and the university, and provide USF with valuable insights into what's working and what needs work.
Give to the Parents Fund
We understand that life gets busy, and there may not be enough hours in the day to volunteer your time. Supporting the Parents and Families Fund, at any dollar amount, is another way to help students to Change the World from Here.