Alumni
From USF With Love
Dons remember the Haight-Ashbury Era 50 Years Later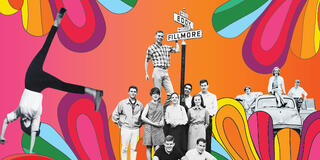 Fifty years ago, San Francisco took center stage in the national spotlight, as the city became a locus of anti-war protests, civil rights battles, and the sexual revolution.
The city drew a young generation full of big ideas and hope for a better future. Nearly 100,000 people converged on Haight-Ashbury neighborhood for what came to be called the Summer of Love.
They traveled from Seattle, Sag Harbor, and Kissimmee. These "hippies" — a term coined by San Francisco Chronicle columnist Herb Caen after he visited a "hip" new shop in Haight-Ashbury — embraced counter culture ideas and became a mainstay of the national media as America grappled with the changing times.
Here, in their own words, Dons recount their college years and the Summer of Love ...