Passion for Justice
Trapped at the Border
Student shows film at USF Human Rights Film Festival
Image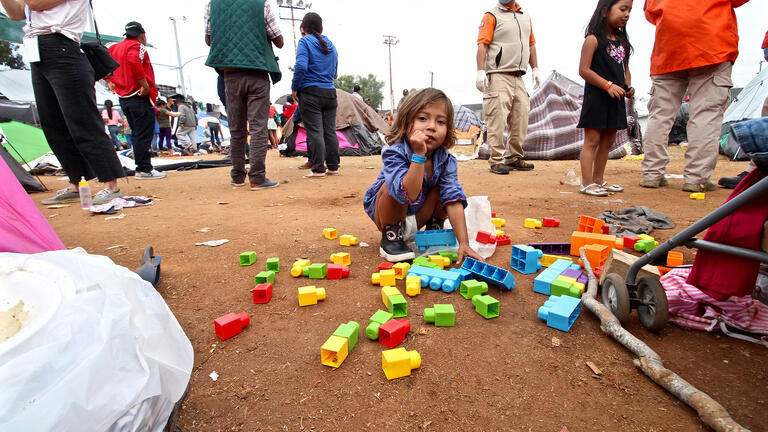 At the 17th Annual USF Human Rights Film Festival, Kylie Zarmati MAIS '20 will show her film Caravan, one of the seven student short films screened. Caravan looks into the lives of members of the migrant caravan that reached the Mexico-U.S. border last November. Zarmati, a Master of Arts in International Studies major, spent four days in Tijuana filming the migrants in makeshift camps inside an old soccer stadium; most are families with children, fleeing gang violence and political strife. They trekked north from the Northern Triangle (Guatemala, Honduras, and El Salvador) in hopes of gaining asylum at the border.
What is Caravan about?
It's about understanding — understanding that if we in the U.S. experienced what these migrants have gone through, we, too, would leave everything behind in the hopes of a better future. Everyone has the right to do that.
What inspired you to make this film?
I'd been following the news of the migrant caravan. Many migrants walked for thousands of miles and some even died along the way. I felt compelled to do something to show my support. I reached out to friends and family and filled my van with goods and drove down to the soccer stadium in Tijuana.
What struck you most in Tijuana?
Two incidents stand out. The first was witnessing the intimidation tactics of the U.S. border patrol officers. They flew in helicopters along the border very close to the camp, holding their guns to instill fear among the refugees. That, to me, was shocking. The second was being there among these people who were making plans to cross the border, and then watching the same people on the TV, getting tear-gassed.
How did USF inspire you to create this film?
I took a human rights and justice course with Professor Olivier Bercault and we discussed Central American migration to the U.S. We also discussed human rights of refugees and migrant issues in general. That class made me think more deeply about the legal aspects of this issue.
What do you hope for this film to achieve?
The point I want to get across is that these people looking for a safer and better life for their families are no different from any of us living in the U.S. I am very excited about Caravan being shown in the Human Rights Film Festival. The more exposure this situation gets, the better.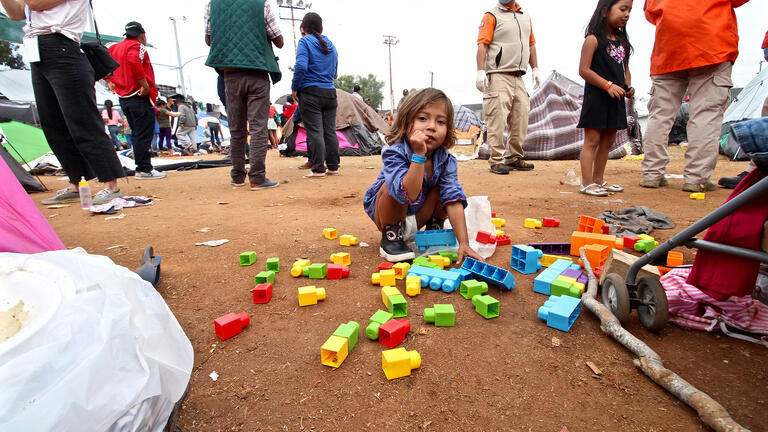 Filmmaker Kylie Zarmati MAIS '20
The film Caravan will be shown at the USF Human Rights Film Festival.