Global Perspective
Top Choice for International Students
USF recognized for global engagement by U.S. News & World Report
USF is a top choice for international students, according to U.S. News & World Report. 
USF placed 10th on the college ranking publication's list of U.S. universities with the most international undergrads, based on recent data. International students make up 19 percent of USF's undergraduate student body.
"We are very pleased to have our commitment to international students recognized by U.S. News & World Report," said Donald Heller, university provost and vice president of academic affairs. "The University of San Francisco has long been a globally focused campus, attracting international students here because of our strong reputation, as well as sending domestic students abroad. This global engagement is a critical portion of our Jesuit Catholic mission."
Students represent 67 countries, including China, India, and Saudi Arabia. There are USF alumni living in 129 countries.
"I have met a great number of people here I would not have met otherwise," said Yixiao Kang '17, an accounting and marketing double major from China. Kang, who is a student assistant with USF's International Student and Scholar Services, said he was drawn to San Francisco for its diverse and inclusive environment, and finds USF to mirror the city.
"I get to talk with people from different cultural backgrounds," he said. "I now have friends around the globe."
Know someone with a powerful USF story? Let us know! usfnews@usfca.edu | Twitter @usfcanews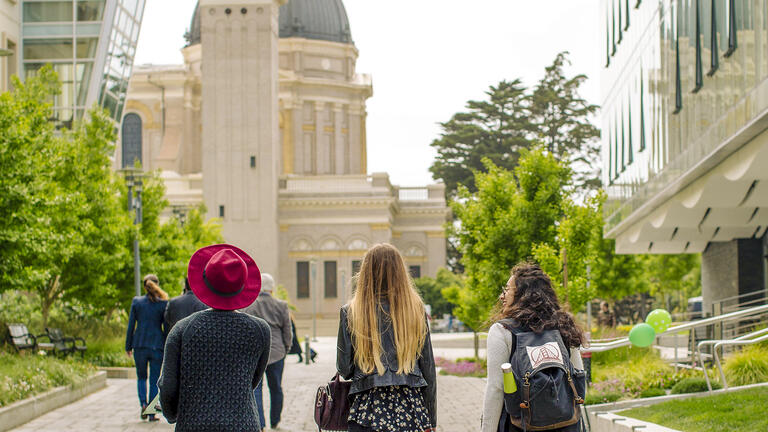 Lower campus students walking