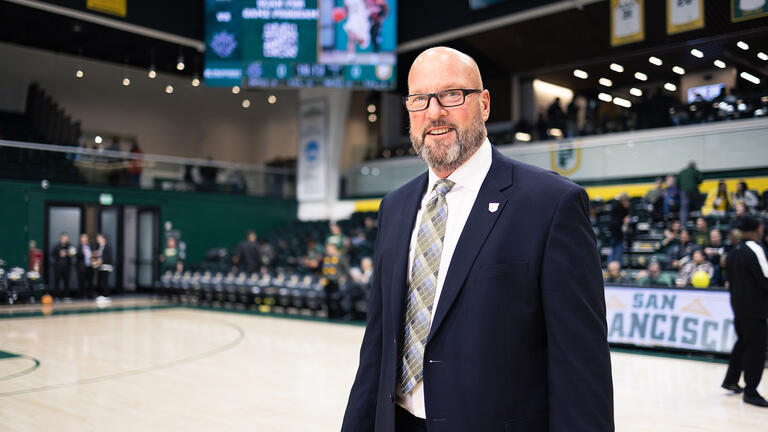 Take 5: Meet Larry Williams, USF's New Athletic Director
The former NFL player and lawyer talks mission, morale, and the NCAA's new NIL policy.
1 Why USF?
USF represents to me the almost perfect combination of things I cherish. No. 1, it's the Catholic identity. No. 2, it's the deep educational mission. And No. 3, it's athletic participation in an environment that very specifically includes 1 and 2. At this point in my career, there's almost a vocational element to what I do here at USF.
2 What is your No. 1 focus at USF? 
My current No. 1 focus is to build a highly functioning department that efficiently accomplishes the mission that we're called to serve. Really, it's teambuilding. I want a great team that represents our university in a stellar fashion. We've got great people, but we've got work to do to get everyone in the right position.
3 What about USF Athletics' recent difficulties, including alleged inappropriate behavior by former coaches and athletes? How have they impacted morale?
I think it's impacted it pretty significantly. Anyone who's ever been on a team feels the effects of what's going on with their teammates. Right now, the morale is bruised but eager to heal, eager to move on, eager to grow. There is a great sense of anticipation but also a deep knowledge of what we need to do better.
4 Can you talk about the new NCAA-sanctioned endorsement options for college athletes? 
What it means is that college athletes are able to commercialize and control their name, image, and likeness (NIL). As a practical matter, we get to attract athletes (through recruiting efforts) who want to have an impact with the many unique corporations that surround this university. It's a great opportunity for USF athletes. If a young person comes with a social media following, they can monetize that. Also, via collectives, athletes can get paid to appear for a hospital or a youth club. There are many opportunities.
5 Favorite place in San Francisco?
I'm still learning. So far, it's Golden Gate Park. There are so many things going on. I like fly fishing, and there's a fly-fishing pond. I like pickleball, and there are pickleball courts. I like walking, and there are miles of walking tracks.
 
Image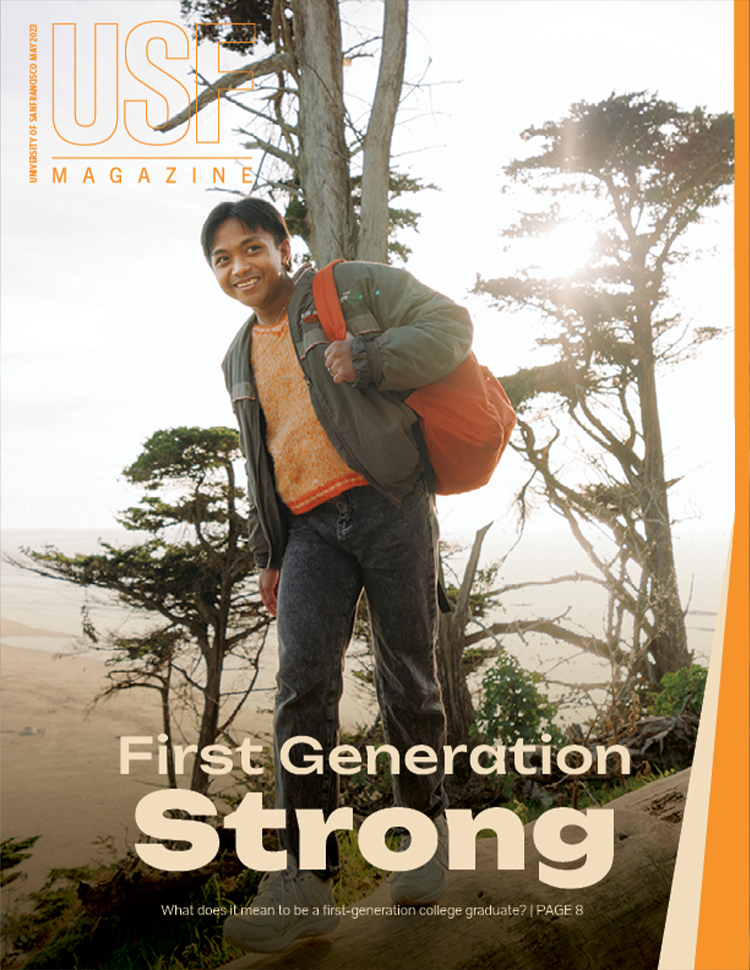 Featured in USF Magazine
This USF News story was published in USF Magazine, where you can find feature stories about university life, alumni Class Notes, and information about events at USF.