Campus Life
RN-to-MSN Launches in Sacramento and Online
The School of Nursing's popular RN-to-MSN program is expanding, this time to the University of San Francisco's Sacramento regional campus.
Image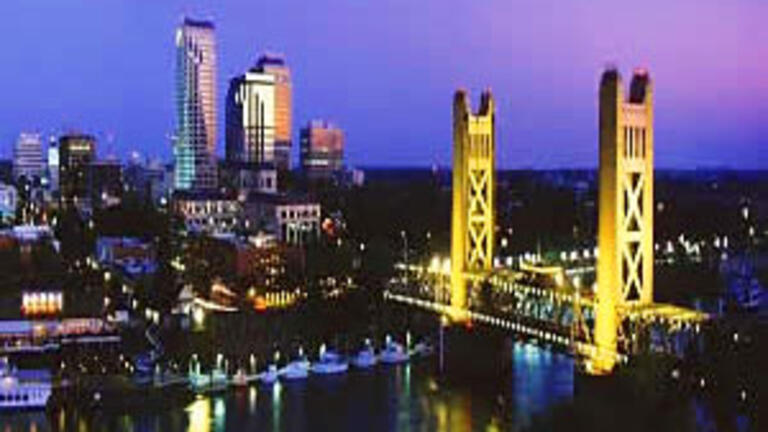 The program, which has established itself at USF's campuses in Cupertino, San Ramon, and Santa Rosa as well as with a cohort in Fresno as demand has grown in recent years, is now enrolling at USF's campus in the heart of California's capital city for January 2012.
Designed for RNs with a diploma, an associate's degree, or a bachelor's degree in nursing, this master's degree program provides direct access to graduate education and allows working nurses an opportunity to earn an advanced degree in two calendar years. The RN-to-MSN program caters to working students' busy schedules with local classes held one day a week for three to four hours in the evenings and with additional online assignments.
RN-to-MSN, USF's First Online Degree

USF's RN-to-MSN program is also expanding online, with classes scheduled to begin in January 2012.
The university's first all-online degree, the popular program will cater to interested students from across the country.
"The online RN-to-MSN is for men and women who are RNs, but not necessarily from California or who live too far from the USF campus to make coming here or to one of our regional campuses a possibility," said Patricia Lynch, associate dean at the School of Nursing. "Now, they will be able to go online and work towards a master's degree the same way that our nurses can come to campus to receive a master's degree."
The program will enroll students for the spring, summer, and fall terms, each broken into two eight-week terms.
Students will learn online by interacting with faculty members and classmates through email, video presentations, chat discussions, and more. Students will receive the same high quality courses from the same USF faculty as if they were in San Francisco, Lynch said.
"The benefits to students of the RN-to-MSN program are that they can meet close to home, continue to work as they pursue their education, avoiding long commutes, and enjoy highly-engaged curriculum as part of small classes of about 20 students all while laying the foundation to take the next step in their career," said Patricia Lynch, associate dean at the School of Nursing.
In addition to earning a master's of science in nursing (MSN), students in the program are prepared for the Clinical Nurse Leader role by completing an internship (400 hours) and becoming CNL certified. CNL certification sets the stage for nurse generalists to assume accountability for the health care outcomes of specific groups of patients within a unit or by instituting best practices through designing, implementing, and evaluating patient care outcomes.
A CNL is a master's prepared care provider with a focus on quality improvement, patient safety, interprofessional practice, and care coordination. "As a CNL, graduates will be prepared to develop solutions for a variety of systems problems that they might see on their unit or in their place of work, such as: enhancing wound care in polytrauma patients, improving pain management by using tools that improve assessment, action plans to prevent patient falls, and improving the discharge process," Lynch said. "In a final project, CNL students develop a solution and present it in a poster-style presentation as well as in a paper."
A number of graduates have, in fact, used their RN-to-MSN final project to tackle a problem they encountered in their daily workplace. And that's by design, since graduating nurses who can put what they've learned to work immediately is the objective, Lynch said.
Know someone with a powerful USF story? Let us know! usfnews@usfca.edu | Twitter @usfcanews