Giving
Peter Read Scholarship Continues the Impact for Local Dons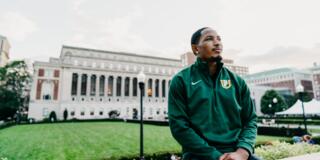 Born and raised in the East Bay, Miles Williams '21 received a transformative scholarship to attend USF, as well as a surprise lunch invitation on USF's freshman move-in day. 
"My parents and I, we were looking at each other, wondering," says Miles. "It's a lunch, but we didn't really know why."
The scholarship lunch honored the beneficiaries of a gift by Peter Read, former CEO of Grocery Outlet and Bay Area philanthropist. For four years, Peter provided $25,000 per year in scholarship funds to 10 students from underrepresented communities in the Bay Area. In conversation with Miles and his parents, Peter got to know their strong bond and commitment to one another.
"There was a warmth and a sense of great respect between he and his parents that came through, loud and clear," Peter says. He continued to meet with scholarship recipients and their families a couple of times each year. "I can't tell you how satisfying it was and how much I learned as a person. It was enough to say, 'let's do it again.' Let's keep doing it."
Miles and his family were among the first, but they will not be the last. To continue this transformative impact, the Read Foundation has given an additional $1 million over the next four years to strengthen its commitment to students at USF.
Transforming Lives
Just as Miles and the previous cohort did, the new class of 10 Read Scholars will each receive help navigating university life and coursework, along with a robust series of guest speakers and enrichment programs. Students will be selected from local high schools based on demonstrated academic merit and financial need. What sets this scholarship apart from others, however, is the extra effort that Peter provides to help set students up for success.
"This program just changed everything for me," says Miles. "This is one of those life-changing programs. They really just helped and put us in the most successful position."
It's a "tight-knit group," Miles says. Scholarship recipients are mentored and coached throughout their four years at USF, from finding out what they might like to do with their career, through help finding summer jobs and internships, on into graduate school, and the job search. Using his extensive network of connections in business and beyond, Peter invited luminaries in a variety of fields to speak with students and show them a unique path forward.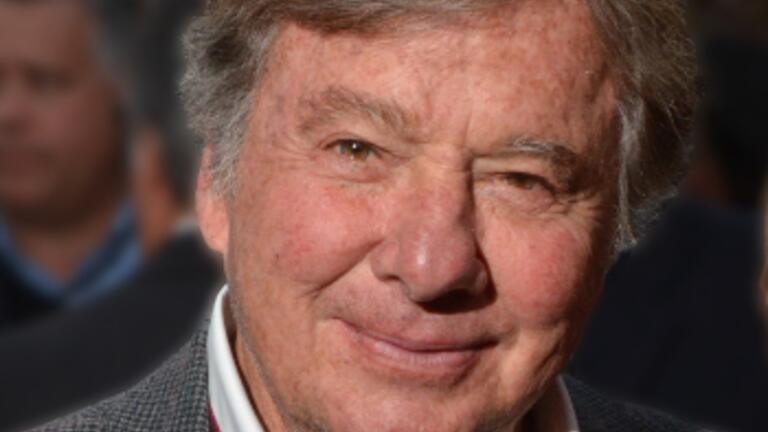 "It's a way of connecting to the school, helping others along the way, and helping with the disparity in education," says Peter. "It's giving young people a chance to have some exposure to a world they wouldn't have otherwise known. You can see them bloom and blossom as the years go by." All ten of the first cohort of scholarship recipients graduated and have gone on to success.
For Miles, connections built on his continuing relationship with Peter helped him land in his preferred field of sports management. Throughout his time at USF, Miles spent summers working for the Oakland A's as well as in Cal's and Stanford's athletic programs. Today, he's a first-year sports-management master's student at Columbia, and aspires to attain a fellowship in the front office of the New York Yankees.
"All of that experience just from being inside this program," he says.
A Giving Legacy
In the first scholarship cohort, Peter says, "we had accountants, we had nurses, we had artists, we had literary people, and we had teachers." He plans to continue helping with career paths and mentorship with the next group of newly minted Read Scholars. By "taking a ride" with today's students, he says, donors can gain new perspective on how their own student years helped shape their outcomes.
Peter came to The Hilltop after journeying around the world for his education. He attended high school both in the U.S. and Switzerland, experiences which he credits for a broad perspective. He broke his leg while on a ski scholarship at the University of Utah, and finished his studies at USF in 1967.
"Going to USF had that warm, nurturing feeling," he says. "Being in a city like San Francisco, reality is all around us, and opportunities to grow and learn are just off-campus. But you can always come home."
USF is a "family kind of school," Peter says, and he has held Jesuit education in high regard ever since. "It reminds us of something greater than we are, something we're accountable to," he says. Peter's philanthropy has touched numerous other institutions and animal welfare causes around the Bay Area. He funds an all-female mobile mammogram service in the East Bay which administered 52,000 exams in 2020.
"All of us can afford to help one student," Peter says. "It completes the education circle. [Giving] broadens it, makes it more impactful, meaningful, and sustainable. It makes pure logical sense to get involved."
Learn more about how you can support scholarships for USF students.