Campus Life
New Ministry Director Aims for Inclusion
She talks about her dreams for University Ministry
Image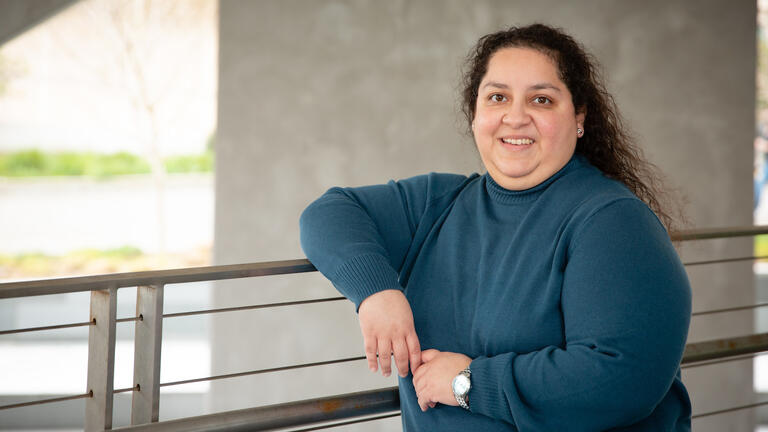 Angélica Nohemi Quiñónez MA '10, MA '14, the new director of University Ministry, wants USF students to know that no matter what they believe, they are welcome here.
What does University Ministry do?
University Ministry supports the spiritual and religious needs of the USF community. We are inclusive, so even though we are a Jesuit Catholic university, you don't have to be Catholic to participate in our events and programs. We serve students of all religions as well as non-religious students. For example, on some retreats, if we say something about God or Jesus, we might also use inclusive language such as "creator" or "universe" as an invitation to students to share their own faith or beliefs.
What do you do at University Ministry?
I'm the director and I also run the retreats program. I collaborate with the full-time staff, with our resident ministers, and with outside offices. I sit on several committees, including the University Council for Jesuit Mission. On any given day you'll see me going from meeting to meeting, restocking coffee, or even washing our windows.
What prompted you to join University Ministry?
I wanted to go somewhere that would allow me to grow in my leadership while still doing what I'm passionate about and being respected as a woman of color. I am passionate about my faith and doing ministry with young people because at the college age there are a lot of questions and doubts. I wanted to help guide students through those questions.
What does University Ministry offer to me, a student at USF?
Plenty. We have resident ministers in the residence halls. We offer prayer opportunities through liturgy. We have social justice immersion trips. We offer opportunities to volunteer, opportunities to tutor kids in the Mission District, opportunities to tutor kids in Half Moon Bay who are the children of migrant workers in the area. We have retreats online and in person. We work with the LGBTQIA community through programs like Breaking Bread and the Binary. At the end of the day, we want people to know that it's about love, no matter what any institution might say.
How can I tell if University Ministry is right for me?
Come and have a conversation with us! Our posters won't tell you everything that we do — even our website won't tell you everything that we do. Don't be afraid if you're a student who has never had an experience with religion, or who has had a difficult time with religion, or is questioning their stance, or is curious. You may find students here who are feeling the same way as you, or students who can add to your experience.
What are your plans and hopes for University Ministry?
It would be awesome if we could educate the community about different faith backgrounds and what their needs are by expanding interfaith programs. I would love to have a religious accommodations policy so that we can support students when they celebrate Ramadan or Yom Kippur, for example, so that they don't have to struggle with accommodations. How great would it be for us to have a repository of information at UM so that students, staff, and faculty can learn more about a broad range of faiths?
We also want to offer more for our Catholic students. More worship opportunities and prayer experiences. I think students have a general overview of what Jesuit education is, but I want every graduate to be able to say that they know what that means and that social justice is just one part of it.
Image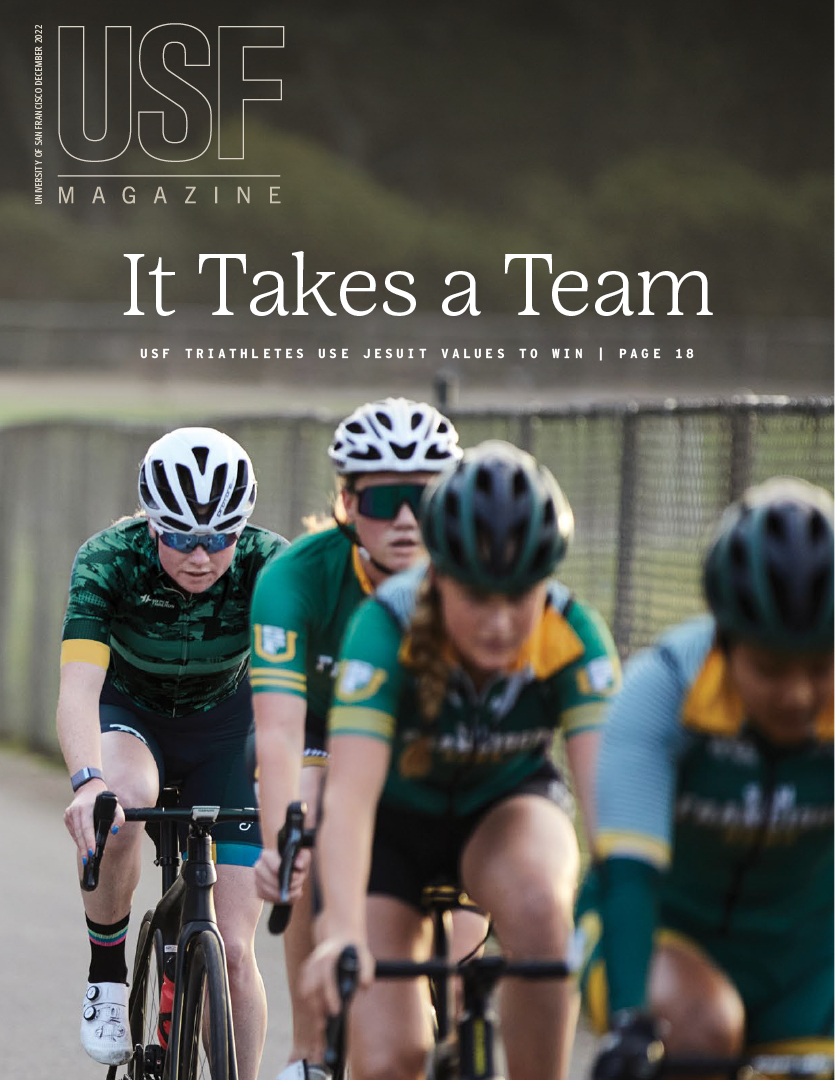 Featured in USF Magazine
This USF News story was published in USF Magazine, where you can find feature stories about university life, alumni Class Notes, and information about events at USF.