Giving
Stephen Curry and Dr. Clarence B. Jones
Keep the Dream Marching On With Hope, Generosity, and Faith in the Future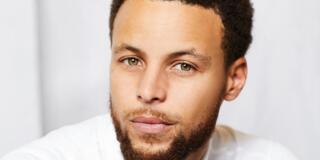 On June 19, 2020, Dr. Clarence B. Jones, co-founder and director of the USF Institute of Nonviolence and Social Justice, and former lawyer and speechwriter for Dr. Martin Luther King, Jr., sat down virtually with Stephen Curry, three-time NBA champion and two-time MVP for the Golden State Warriors, in a discussion about how society is struggling to balance ideals and the issues of systemic racism. This conversation was part of the Silk Speaker Series at the University of San Francisco
In solidarity with the USF Institute of Nonviolence and Social Justice, the Currys have committed a matching gift of $50,000 from Eat. Learn. Play. through the end of June for every dollar raised for the USF Institute for Nonviolence and Social Justice.
Following the death of George Floyd in Minneapolis on May 25 and the ensuing protests that occurred across the United States and the world in support of the Black Lives Matter movement and in opposition to police brutality, Dr. Jones stated that the United States is at a national tipping point.
"Here we are from my standpoint, that it is clear to me that we have to continue and whatever we modestly thought we achieved [in the civil rights era] was not sufficient. They sufficiently laid a platform but we have to keep on," said Dr. Jones. "Now is not the time to give up. I don't believe we will achieve the fundamental change of ending police brutality unless the protests get larger and larger and last longer and longer and more until the government understands that enough is enough."
Dr. Jones' work promotes the mission of the university to create a more just and humane world for all. The institute focuses on the most urgent social problems in our communities with the goal of not only bringing attention to systemic and pervasive violence that plagues our society but also to work strategically to effectively address it.
The institute's primary commitment as an entity of the University of San Francisco is to the dedicated pursuit of educational activities to benefit all members of the USF community including students, faculty, staff, alumni, and friends. To engage the community and support its vision, mission, and values, the institute works diligently in a variety of capacities to promote transformative nonviolence, as well as conflict resolution and reconciliation processes including encouraging and leading multigenerational, interracial and interfaith dialogues, publishing scholarly research, documentation, and creative expression that preserve Dr. King's legacy and the history of the Civil Rights era, and more.
The Movement Marches On
While the movement today mirrors that of the civil rights era, social media has ushered in the next generation of activists, including Stephen Curry, who is eager to learn from Dr. Jones' experience and knowledge from his time working with Dr. King. When Curry asked Dr. Jones how to address disagreements with people who fail to recognize racism's existence, Dr. Jones responded with the same message of love that fueled his activism with Dr. King:
"As much as we have to put up, particularly on social media, with people who say racist and hateful things, we have to separate it and realize that they too are human beings and they might be racist. But if you're interested in reaching someone's soul, you have to be able to say you love them despite not agreeing with what they say. You can disagree with them but you can't give up on them. That's the burden that comes with people who are morally committed to something."
As social media has made this movement universal and ubiquitous, Curry encourages the next generation of activists, especially his peers and other athletes, to be bold, both on social media and in real life. He emphasized the importance of taking your voice beyond social media and the digital space and putting those words into action.
"As athletes, the way we have the ability to connect people and help them, it'll help to hold everyone around me accountable to fall in suit," Curry said. "When it comes to everything that I do, it'll come down to love and spreading positivity to everyone we interact with to help have a little wildfire spread in their communities."
Curry proposed that one way to use your voice is by funding programs that will help the lives of youth and push them forward, something that the USF Institute for Nonviolence and Social Justice and Stephen and Ayesha Curry's nonprofit foundation, Eat. Learn. Play., support.
"We have been fortunate enough to support the young people of Oakland and the greater Bay Area," Curry said. "Addressing issues that have been accelerated and enhanced because of COVID-19 and police brutality, poor lending practices, and less investment in education, particularly for the Black community."
As of June 22,1162 members of the USF community have committed $122,000 to support the advancement of the USF Institute of Nonviolence and Social Justice's mission to increase advocacy, research, and education for the transformational nonviolence that can confront injustice and inhumanity in all forms. In addition to their matching gift of $50,000, the Currys pledged an additional $25,000 to the institute inspired by the immediate outpouring of support from the USF community to the institute following the June 19 virtual event.
Beyond making a financial contribution, the message from Dr. Jones and Curry was clear – the most important thing that the average person can do to affect change is to love each other and treat each other the way that they would like to be treated.
"I want to make it very clear that those of us who say no justice, no peace, we want peaceful justice. We are not talking about violence," Dr. Jones explained. "We are talking about redemptive love. Our movement is on the basis of love. To that person who was a racist, to show them that we will love them and if they come be with us they can help us make the country a better place."
"Set the tone for how you speak to somebody and what your intentions are. We are all searching for humanity in this conversation," Curry goes on to explain. "This is hard work because you are trying to change people's souls."
Join us and continue the commitment of the USF Institute of Nonviolence and Social Justice to promote transformational nonviolence to powerfully confront and overcome injustice and systemic violence »
This gift was made in support of Changing the World from Here: Campaign for the University of San Francisco.