Equipped to Lead and Succeed
Have Crutches, Will Travel
USF graduate takes Jesuit values wherever she goes
Image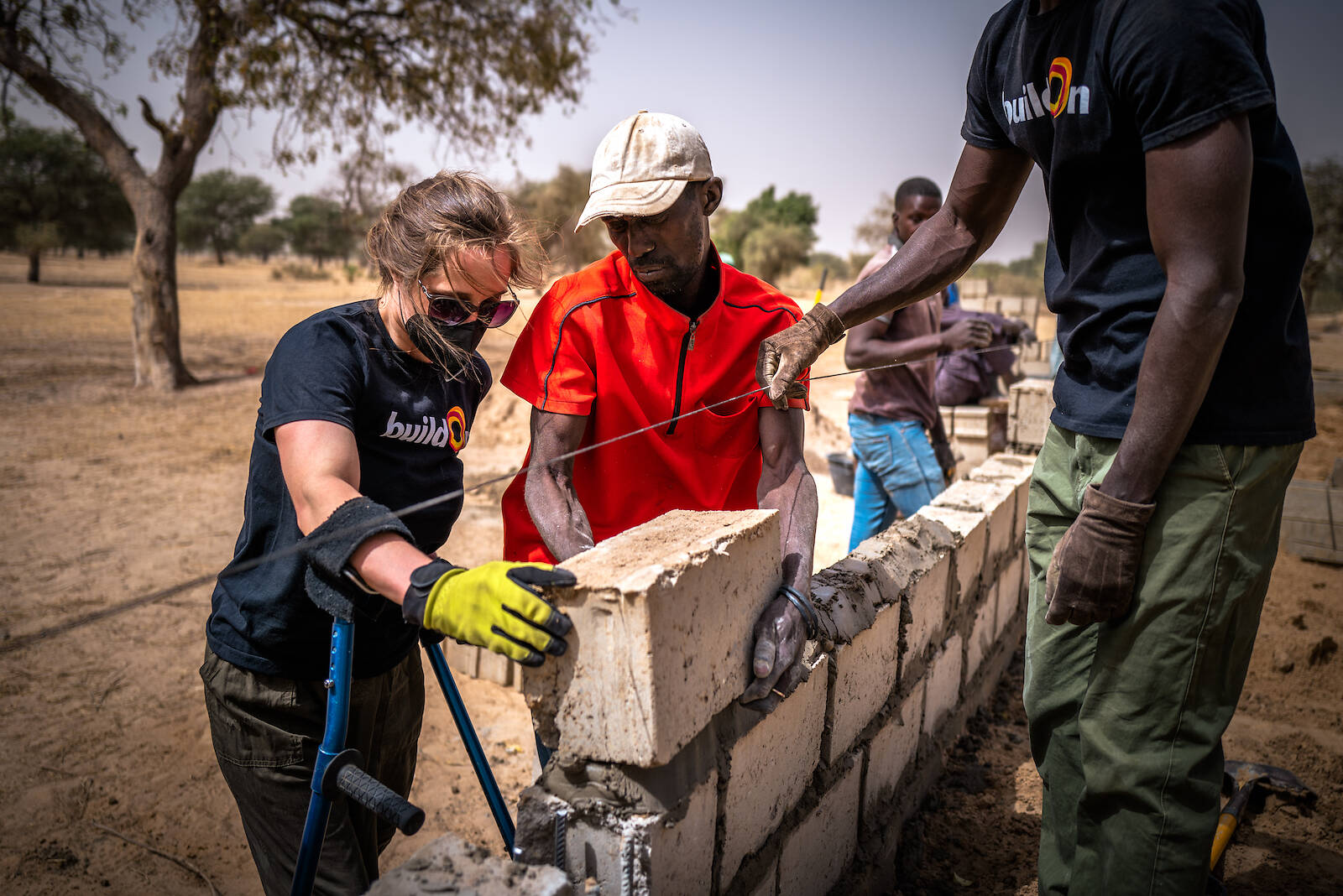 Antonia DeMichiel MA '20 says she sticks out like a sore thumb when she travels to other countries.
Most recently that was in Senegal, where DeMichiel helped build a school with a nonprofit called buildOn. Over 10 days, volunteers and local residents built the school's foundation. That's hard physical labor that DeMichiel, who has a mobility disability and uses crutches to get around, can't do. Instead, she made bricks for the foundation.
"The locals were staring at me, but not in a way that made me feel uncomfortable," she said. "It was in a way of awe and fascination of seeing this girl with crutches out there making bricks. Just my presence on these trips helps change people's perspectives of what's possible."
Global Advocacy
DeMichiel, who works as a disability specialist for the USF office of Student Disability Services, said her travels "have pushed me to be a better advocate not only for myself but also for students and people in general with disabilities."
At USF, DeMichiel works with about 250 students with various disabilities to provide academic and campus life-related accommodations. She approaches her work in a holistic way, she said, getting to know each student, what brought them to USF, their challenges, and how her office can best help them.
DeMichiel also fosters self-advocacy in students. She'll guide them, for example, through writing an email to a professor about requested accommodations instead of simply sending the email herself.
"Advocacy is a skill that needs to be taught," DeMichiel said. "It's not something that I just picked up one day and instantly knew how to ask for what I need and how to talk about my disability. It has come through learning how to navigate complex systems, including during international travel."
Jesuit Values
DeMichiel first traveled abroad as a teenager, joining buildOn for a school-building trip in Mali. She was so taken by the service-learning experience that she joined the Jesuit Volunteer Corps after graduating from college. She served for two years in Chile, another country where she noticed people with disabilities are not integrated into society to the same degree as they are in the United States.
Inspired by the Jesuit value of service to others and eager to help students with disabilities, she earned a master's degree in higher education and student affairs at USF. She joined the SDS office soon afterwards.
Tom Merrell, assistant dean and director of the SDS office, describes DeMichiel as a go-getter. "She is a wonderful addition to the SDS team — putting our mission into practice by putting our students' whole selves first in her work," he said.
That's the same approach DeMichiel takes on a personal level. She embraces her disability as part of who she is and said that she has succeeded not in spite of her disability, but because of it.
"It is my disability that on a daily basis makes it possible to show up in my job, in organizations, in life, in the way that I do," she said. "It is my disability and the way that I live my life that has afforded me these opportunities to be a social justice advocate."
Photos by Scott Simock