Courageous USF Nurses Honored
A group of University of San Francisco nurses who provided disaster assistance when a hurricane hit Guatemala this spring has been honored by the American Red Cross Bay Area Chapter and San Francisco County civic leaders for its courage.
Image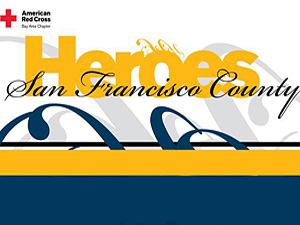 Four USF nursing students and Linda Walsh, associate professor of nursing at USF and a midwife, responded quickly by setting aside the prenatal care campaign that was the basis for their immersion trip to the country to offer emergency assistance when Tropical Storm Agatha hit San Lucas, Guatemala May 29.
The storm buried crops across the region, blocked roads preventing relief from arriving, and killed more than 150 people in Guatemala alone, before moving on to El Salvador and Honduras.
Walsh and her students (who were housed safely on solid ground at San Lucas Mission) nimbly adjusted their focus to do what they could to aid relief efforts.
In a ceremony last month at the Marines' Memorial Club and Hotel in San Francisco, Walsh and her students were honored at the San Francisco County Heroes Breakfast where they received the Act of Courage Hero, Organization award.
"I am truly humbled by the recognition given to the USF School of Nursing's efforts to assist the community of San Lucas Toliman as they responded to the disaster of mudslides and devastation brought about by tropical storm Agatha," Walsh said. "I'm humbled because what we did was what nurses do every day across the world – assess situations that threaten the health of individuals, families, and communities and intervene as necessary for the good of the people."