Engaged Learning
Students Gain Leadership and Networking Experience Through Hospitality Management Clubs
USF Hospitality Management students recognize the importance and value of joining student organizations for applicable professional experience. That's why the Department of Hospitality Management (HM) offers three student clubs that present a breadth of goals and objectives.
David Jones, Department Chair and Faculty Advisor to the National Society of Minorities in Hospitality, highlights the benefits of club involvement, "Clubs enable networking with industry professionals, which can result in future job opportunities, they serve as a socialization vehicle enabling student interactions across classes and grades, and club officer roles provide leadership experience such as improved communication and negotiation skills, increased responsibility, and exposure to problem solving."
Hospitality Management Student Clubs: A Detailed Look
Image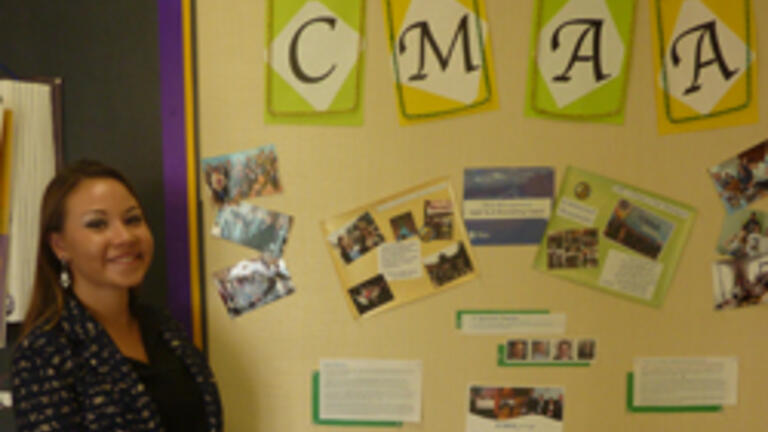 The Club Managers Association of America (CMAA) is a national organization whose manager members run more than 3,000 country, golf, city, athletic, faculty, yacht, town and military clubs. CMAA recognizes its responsibility to assist students in gaining a better understanding of the private club management profession and in selecting a career in this sector.
"CMAA members further their professional development through meetings, events, practical experiences, internships, education and the World Conference," states Amanda Bush, President of CMAA. "Combined with classroom theory and networking with peers and managers, CMAA student members get a jumpstart to their future!"
Michelle Millar, The Faculty Advisor for CMAA shares "Club managers, who come from all aspects of the hospitality industry recognize the value and potential of USF hospitality students and support them with educational tours, presentations, work experience, mentoring, and fund-raising for national conferences. The club managers also get to see HM students in action every spring at the CMAA's Golden State Chapter dinner on campus, which is completely organized and executed by hospitality students. What better opportunity is there for student's to showcase their talents?"
The World Conference and Business Expo [held in San Antonio during Spring 2015], provides members networking opportunities to expand industry knowledge and keep up-to-date with industry trends. Many club managers also have skills and expertise from all over the industry ranging from hotel to amusement park experience and are dedicated to sharing their professional journeys with students.
Image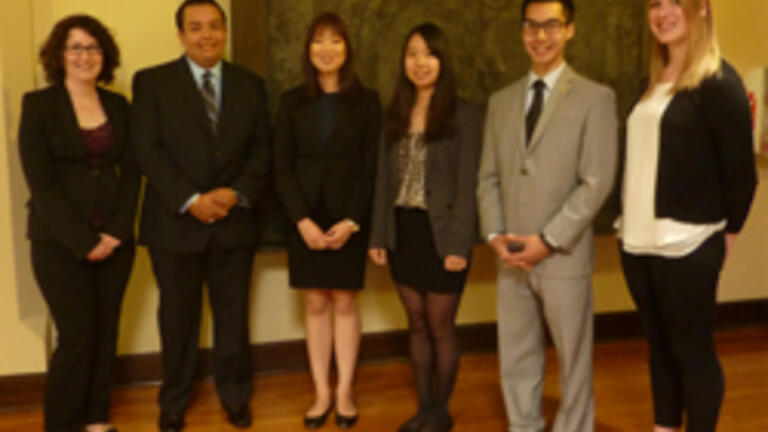 The Hospitality Management Association (HMA) is known for bridging the gap between student life and the professional world. Hotel and restaurant tours, club meetings, community action projects, and social events provide students with the chance to get to know their fellow classmates, meet new people, and network with industry professionals. Michael Collins, the Faculty Advisor for HMA states, "One important responsibility of a hospitality industry professional is to get involved in the local community. By doing so, hospitality industry leaders contribute to the success of their organizations, as well as to their own professional development, by working together with their peers to address common concerns." Collins concludes "Involvement in HMA by students mirrors this expected behavior and lays the groundwork for ongoing involvement with hospitality industry associations following graduation."
Marci Nakamura, HMA President says "HMA's hotel and restaurant tours provide an opportunity like no other for club members because it is uncommon for an average person to have a glance inside the operation of a hotel or restaurant. Many times, we are allowed to see 'behind the scenes' which helps to develop our knowledge of the hospitality industry." These tours also provide a great networking opportunity with industry professionals.
HMA's direct and most publicly known connection to the industry is the International Hotel, Motel and Restaurant Show (IHMRS). Conference attendance to IHMRS [held in New York City in November 2014], is offered to the most involved members as an appreciation for their commitment to the HMA student chapter. During IHMRS, students are able to view all aspects of a hotel and attend informative workshops and networking sessions, tour hotel properties and enjoy sightseeing in New York.
Image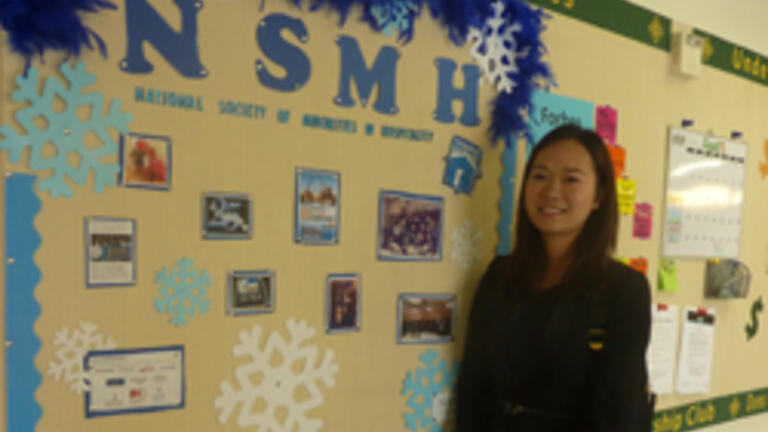 The National Society of Minorities in Hospitality (NSMH) is a non-profit student run professional organization whose mission is to: Educate in order to aid in the recruitment, retention, support, and advancement of minority students in the hospitality industry.
"The club's focus is to support diversity in the workplace so hospitality students become successful professional industry leaders" says Jo Zhou, President of NSMH. "Diversity provides significant advantages to the hospitality industry, especially in today's global marketplace as the industry interacts with different cultures and clients."
David Jones adds that the National Conference [held in Pittsburg, PA during Spring 2015] is very beneficial to students because "it provides a networking opportunity to meet with national hospitality companies such as the Four Seasons, Hilton, Hyatt, Marriott, Sodexo, that lead to Management in Training programs."
This semester NSMH is working to partner with nonprofit organization Chinese for Affirmative Action (CAA), whose work prioritizes the needs of low-income, immigrant, and limited English proficient individuals. As volunteers, NSMH members will assist newly arrived Chinese immigrants with writing a resume and interview skills (including mock interviews). The goal is to help individuals obtain an entry level position in hospitality work.
Jones concludes, "Student clubs offer tremendous opportunities for HM students. We strive to always keep the connection between class and industry, and one way we do that is by supporting student organizations and travel to conferences." Hospitality Management clubs also help with networking, are a resume builder, provide scholarship opportunities, and assist with student community involvement.
Know someone with a powerful USF story? Let us know! usfnews@usfca.edu | Twitter @usfcanews