San Francisco Advantage
Professor Batstone Presents at UN Summit on Supply Chain and Human Trafficking
Image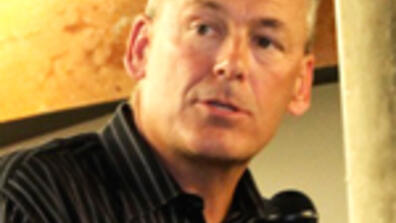 Professor David Batstone, President of the Not for Sale campaign, was invited to the UN Summit in Turkey on Supply Chain and Human Trafficking earlier this month. Under his leadership, Not For Sale has developed into a widespread movement that is committed to abolishing modern-day slavery. The five-year-old campaign has branched out into several international arms and continues to grow. 
At the summit, Batstone presented a study on disturbing trends of forced labor in the apparel industry. The report, helmed by Not for Sale's Free2Work project, looks at slavery in the apparel industry through an unapologetic lens.  Spurred on by brand loyalty and consumer activism for fair trade, the report, "Apparel Industry Trends: From Farm to Factory", carefully studies over 300 top brands.
Staying true to Not For Sale's commitment to transparency, the report uses publicly available information and data self-reported by companies to rate how brands address child and forced labor in their supply chains. The report reveals worrying labor trends employed by several brands that enjoy significant consumer loyalty. The study also focuses on past records of negligence of employee rights, including unpaid wages, by companies that came away with favorable rankings.
The report is available for download on smartphones and empowers consumers to make informed choices by making the rankings accessible online. In Batstone's own words: "To create true breakthrough in the fight against slavery, we need systemic change. Free2Work and the Apparel Industry Trends report equip everyone to advocate for that change and make it a part of their everyday life."
Batstone's relentless pursuit of justice also had him forging new connections at the summit. One outcome of note, Batstone reveals that Microsoft has agreed to equip Not for Sale with the required technological infrastructure to keep the momentum going and assist Not For Sale's supply chain transparency reporting for the corporate world.