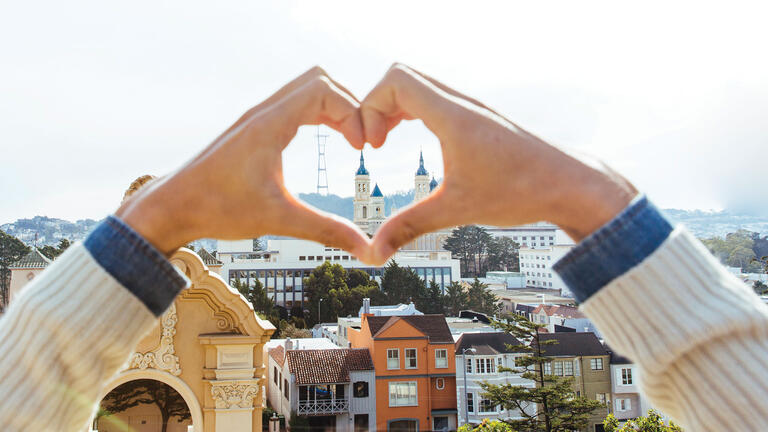 Campus Life
50 Things to Love About USF
Image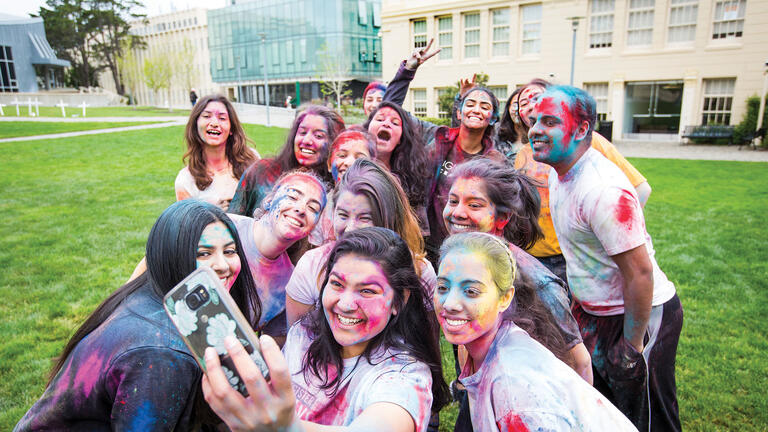 1. Happy Students
USF ranks in the 8th percentile for best college professors by Niche. That could explain why 97 percent of undergraduates report being "strongly satisfied or satisfied with their experience at USF."
2. Legal Eagles
Law students at nine USF law clinics contributed 19,000 hours of hands-on legal services to community members in 2016-17.
Image

3. World Awaits
The Center for Global Education offers 103 partner programs in 45 countries, enabling students to live and learn abroad.
Image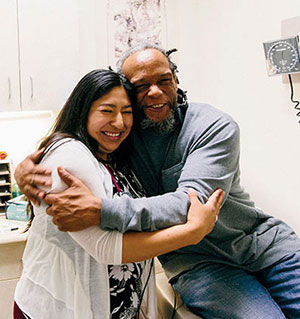 4. Next-level nursing
USF's Clinical Nurse Leader program is ranked sixth in the nation by U.S. News World Report. Nursing students do clinicals at top institutions like UCSF, Kaiser Permanente, and SF General Hospital.
5. And the Award Goes To...
USF takes part in the Campus MovieFest film festival, where students submit videos produced in seven days. Directors Carlos Andina '16 and Dylan Harari '19 both had their films shown on Virgin America flights. Andina's Puck made it to the 2016 Cannes Film Festival.
6. Free Ride
Students receive MUNI passes that give them access to San Francisco's 47 square miles, from Ocean Beach to the Financial District. Public transportation in SF ranks second best in the nation, according to Business Insider.
7. TED on Campus
You don't need to go to YouTube to watch a TED Talk. USF's first TEDx event saw speeches about spiritual journeys, meaningful lives, and wealth inequality.
8. Legend
USF is the alma mater of Bill Russell: 11-time NBA champion, five-time NBA MVP, first African American head coach in North American pro sports, and first recipient of the NBA's Lifetime Achievement Award.
Image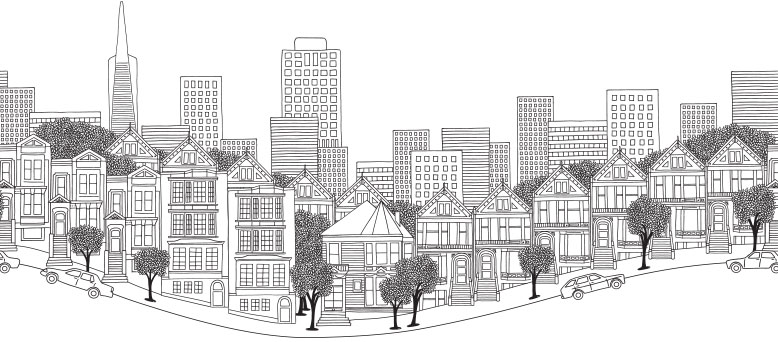 9. Location, Location, Location
USF is ranked No. 1 for best location by college ranking website Niche, based on student surveys; access to bars, restaurants, and cafes; outdoor activities; local weather; and percentage of residents aged 18-24.
10. From Vinyl to Viral
KUSF.org teaches students how to jockey and share their tunes with a worldwide audience via online broadcast, and also holds the largest record collectors fair in San Francisco.
11. Tech Savvy
Thirteen of the top 25 "best tech companies to work for" are in the Bay Area, according to Business Insider. USFers work or intern at many of them.
Image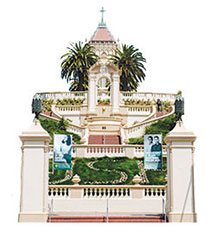 12. Nix the Freshman 15
Koret Health and Recreation Center offers two levels of cardio machines, two weight rooms, two basketball courts, a racquetball court, and a boxing ring. Even if you don't hit the gym, the 104 steps leading up to Lone Mountain is a workout — every minute spent climbing is nine calories burned.
13. Easy Ways to Get Away
Skiing, horseback riding, Giants games — Koret's Outdoor Adventures trips take students to places in and beyond the Bay Area.
14. Diversity University
Our campus is ranked No. 3 for ethnic diversityU.S. News & World Report. USF students come from every culture, faith, and background — and from 49 states and 96 countries. Together, they gain the global perspective that employers crave.
15. It's Greek to Me
Greek organizations change the world from campus. Delta Zeta hosts the Ali's Way dinner fundraiser, donating the proceeds to the Leukemia and Lymphoma Society, while Phi Delta Theta participates in the Iron Phi challenge, with donations supporting the ALS Association.
16. Social Justice, at Home & Abroad
University Ministry's Arrupe Immersion trips take students and faculty to Peru, Colombia, the Dominican Republic, and Mexico to learn from and stand in solidarity with economically marginalized communities.
17. In Defense of Dreamers
USF is one of 28 Jesuit universities across the nation that supports DACA students.
Image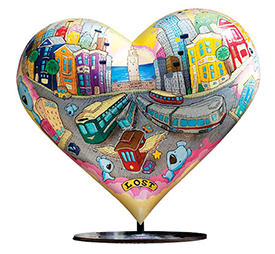 18. I Heart Art
San Francisco is the third-best large city in America for its vibrant art scene, according to SMU's National Center for Arts Research. USF museum studies students intern and work for some of the city's most prestigious museums: SFMOMA, de Young Museum, Legion of Honor, Yerba Buena Center for the Arts, and more.
19. At Your Service
There are 17 service organizations on campus, including Club Red (American Red Cross) and Rotaract (Rotary International). USF undergrads take at least one service-learning course, connecting them with underserved communities in San Francisco and expanding their understanding on issues such as gentrification and universal health care.
20. Absolute Zero
USF is working toward becoming a zero-waste campus through reuse, recycling, and composting, and has pledged to be carbon neutral by 2050.
21. Hands-On Learning
In Writing for Advertising class, students create ads for nonprofits, including a recent campaign that served victims of domestic violence and ran on buses across the city.
21. Remarkable Dons
Three San Francisco mayors, among them Frank Jordan '75
Four California Supreme Court justices: Jeremiah Sullivan 1870; Matthew Sullivan 1886; Raymond Sullivan '28, JD '30, LLM '33; and Ming Chin '64, JD '67
Four Pulitzer Prize winners: Joseph Rosenthal '43; James Risser JD '62; Foster Church '64, Thomas Peele MFA '07
Three Olympic gold medalists: Bill Russell '56, K.C. Jones '56, Coach Jennifer Azzi
Starbucks co-founder: Gordon Bowker '64
New York Yankees assistant general manager: Jean Afterman JD '91
Award-winning Breaking Bad writer: Gennifer Hutchison '98
Emmy-winning investigative reporter: Vicky Nguyen '00
23. We Bought the Farm
USF recently purchased Marin County's Star Route Farms, the oldest continuously operating certified organic farm in California. The university plans to use it for classes, research, and immersions on topics such as sustainability, nutrition, biodiversity, and more. It will continue to operate as a farm.
Image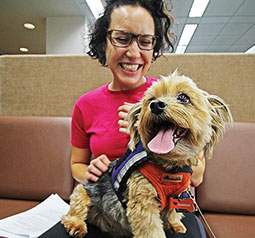 24. De-Stress With the Best
Counseling and Psychological Services provides free counseling to students, and the university organizes an annual Stress Less Day. During finals week, therapy dogs sit in study areas — just one cuddle can reduce stress.
25. Graduation Gurus
It's not named Center for Academic and Student Achievement (CASA) for nothing. CASA assigns students their own academic success coaches, who guide them from day one to graduation.
Image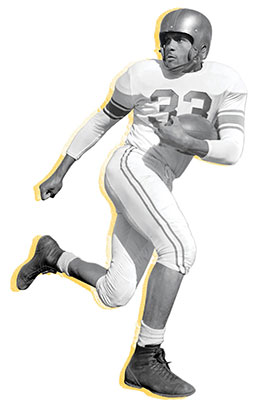 26. Values Over Glory
The 1951 Dons football team went undefeated, but they're remembered for turning down an Orange Bowl invitation when Ollie Matson BS '52 and Burl Toler BS '52, MA '66, two African Americans on the team, were not welcomed. The team was later featured in the ESPN documentary '51 Dons.
27. Our San Francisco Classroom
Whether it's Urban Agriculture or Urban Education and Social Justice, classes take students into San Francisco's 36 neighborhoods — from Japantown to Dogpatch — where they often lend a hand to the people who live there.
28. Magnet for Movers and Shakers
The School of Management's Silk Speaker Series brings to campus speakers like Apple co-founder Steve Wozniak, NBA superstar Earvin "Magic" Johnson Jr., and former Secretary of State Condoleezza Rice.
Image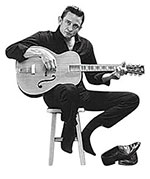 29. They Walk the Line
Johnny Cash may have recorded an album at San Quentin State Prison, but Performing Arts & Social Justice students perform with inmates at the prison every semester as part of the Resolve to Stop Violence Project.
30. 161-Year Network
From the Career Services Center to the Dons Helping Dons group on LinkedIn, you never know who among our 110,000 alumni might introduce you to your next job.
31. Friends at Your Fingertips
Film Club, Hawaiian Ensemble, and USFtv are just a few of the 115 officially recognized clubs and organizations on campus.
32. Health Nuts
For four straight years, the American Heart Association has recognized USF as one of the healthiest workplaces in the country. Weekly walks, gym access, and healthy eating options all contribute to USFers' wellness.
33. And the Crowd Goes Wild
USF fields 15 NCAA Division I sports teams, including the six-time West Coast Conference champion women's cross country team. The Dons hold 13 national championships and 97 conference championships.
34. Game On
Students participate in 25 club sports and seven intramural leagues, like the NCVF Division I national champion women's volleyball club, and the boxing club, which has produced 10 USIBA national champions in five years.
35. Can You Major in Majors?
Many incoming students wish they could declare multiple majors. It can be hard to decide when there are 42 to choose from, along with 43 minors.
36. Diversity in the Court
The USF School of Law is ranked the second-most diverse law school in the nation by U.S. News & World Report.
Image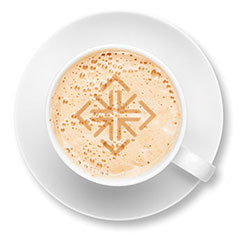 37. Morning Joe
With six coffee stops on campus and 45 coffee shops within one mile of the Hilltop, it's easy to get your caffeine buzz on. San Francisco enjoys the most coffee shops per capita in the U.S., with 2,613.
38. We Mean Business
The School of Management is ranked in the top 20 of America's Most Entrepreneurial Universities by Forbes. Silicon Valley and venture capitalists are never too far away.
Image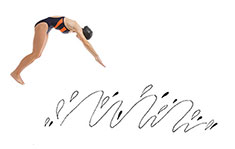 39. Fancy a Dip?
Koret's Olympic-sized pool has been voted best in San Francisco several times. And since it's heated, students can enjoy a swim no matter the season.
Image
40. Teacher Envy
96 percent of USF faculty hold the highest or terminal degree in their academic disciplines (PhD, EdD, JD, MFA), and they, not graduate students, teach their classes.
41. Friendly Faces
USF enjoys a 14:1 student/faculty ratio. You'll never wonder if your professor knows your name.
42. Family Firsts
USF's incoming class (2017) includes 37 percent first-generation college students.
43. Practicing What They Preach
USF business Professor David Batstone incorporates social entrepreneurship into every company he founds or backs. Nursing instructor Seanny Min DNP '09 returns to Cambodia carrying free glasses, health supplies, and food to the poor. And education instructor Nicola McClung co-founded a nonprofit that publishes books written by kids from underrepresented communities.
44. Inspiring Spires
St. Ignatius Church took the 19th spot on Best College Reviews' list of most beautiful college cathedrals in the world. It's also the biggest on-campus church west of the Mississippi. Its 213-foot spires are so tall, it was once used as a landmark on maritime navigational maps.
Image
45. Music To My Ears
USF has fostered many musicians, including composer Gordon Getty '56, garage rocker Ty Segall '09, rapper and singer-songwriter Michael Franti, folk group We Five, indie band No Vacation, and indie-pop group The She's. It may also help that San Francisco is among the top 25 cities in the world for music lovers, according to Business Insider.
46. Getting to Know You
Image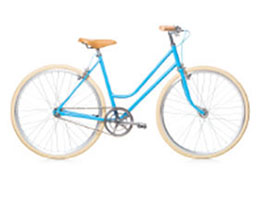 First-year seminar classes introduce new students to the city. Media studies Adjunct Professor John Higgins' Mashup! Media and Pop Culture in San Francisco class challenges students to give up electronic devices for 24 hours, and rhetoric and language Assistant Professor Jonathan Hunt's Speaking of Bicycles class examines the politics, science, and art behind San Francisco's bike culture.
47. Breathe Easy
USF is 100 percent smoke and tobacco free. The school offers free individual stop-smoking sessions and free nicotine replacement aids.
48. A San Francisco Original
USF, then known as St. Ignatius Academy, was the first institution of higher education in San Francisco, and the third in California, when it opened on Oct. 15, 1855.
49. Love and Groceries
For 18 years, nonprofit Groceries for Seniors, headed by David Philpott '93, MPA '97, has distributed weekly bags of food to 1,000 low-income seniors in the city. Six Dons serve on the executive board.
50. Bullseye
The Hilltop Campus is the geographic center of San Francisco, where entertainment and internships are within easy reach.