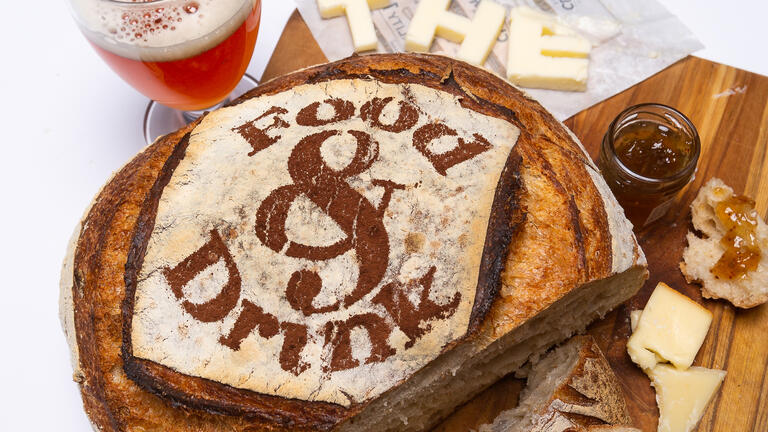 The Story Behind the Cover
Tim Durning laughs a little. "This is the first cover I've ever baked."
Actually, he baked six sourdough loaves before he had the perfect loaf for the cover of USF Magazine's first Food & Drink Issue.
By day, Durning is USF's senior visual designer, creating designs like the illustration for the "Food As Justice" feature in this issue. In his free time, he enjoys baking sourdough and making beer, bitters, hot sauce, sauerkraut, and pickles.
For the magazine cover, Durning spent a weekend mixing, proofing, and baking the sourdough. He created a "Food & Drink" stencil and played around with stenciling the loaves with white flour and cocoa powder.
"I'm just a giant bread dork, and I see stuff on Instagram," says Durning. "That's where I found the technique we used for the cover."
The ingredients for the cover — three kinds of jam, cheese, figs, the bread, some local beer, kosher salt, and butter — were assembled by Durning and design manager Cat Bagg. Together with the original sketch of the cover concept, a worn cutting board, a beer glass, and some knives, they headed to the campus studio with photographer Henrik Meng.
Using a hot knife, Bagg cut the letters for the word "The" out of frozen butter. She created a stencil and poured kosher salt onto the cutting board to spell out "Issue." She used another stencil to spell out the word "Yum" in jam on a piece of bread on the back cover.
Still, everything looked too perfect. "So we dug into it to make it look like it was being enjoyed," says Bagg.
They smeared jam on pieces of bread and took bites out of sourdough and cheese.
"We came up with the idea that it should feel like a party you were at, and everyone is helping themselves to pieces of bread and cheese," says Durning. "And that's what we ended up with."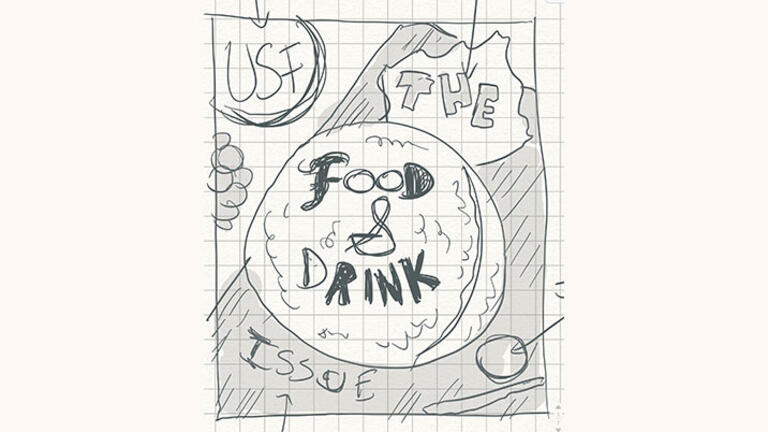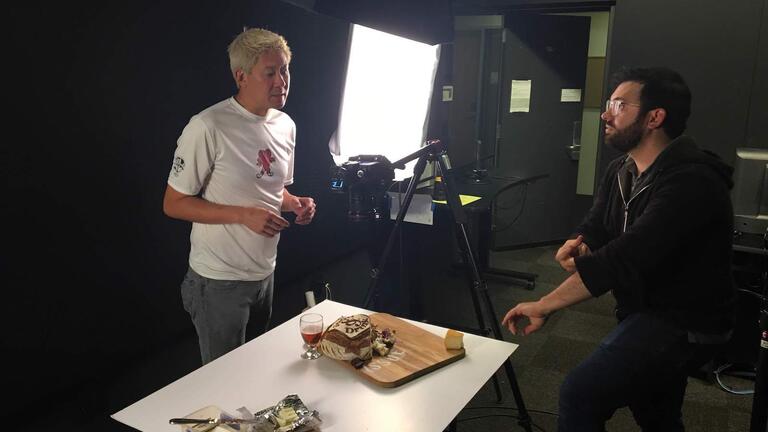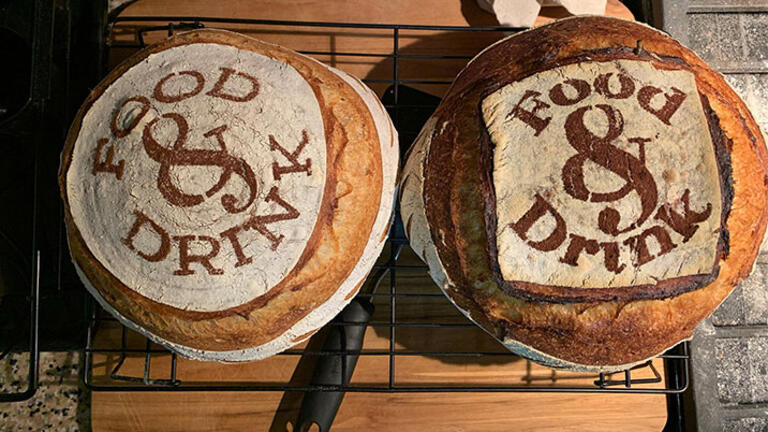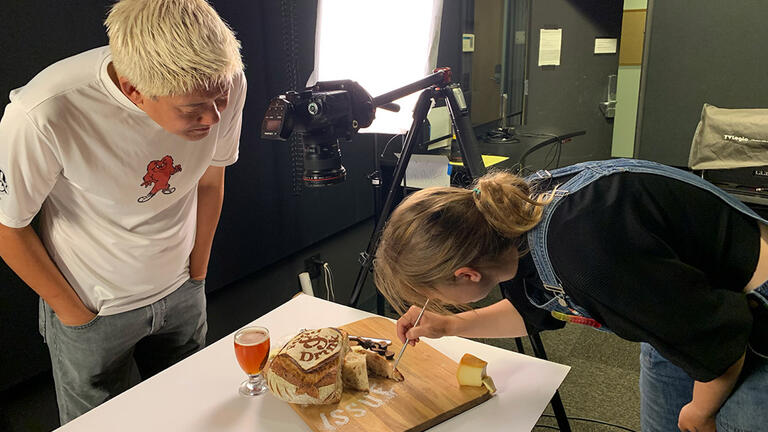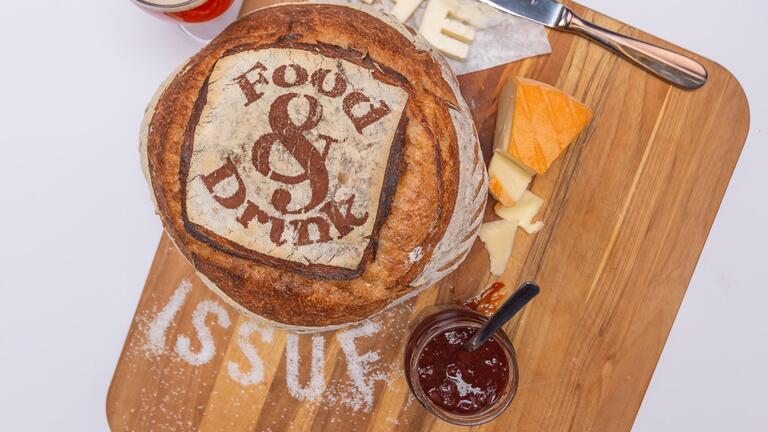 The original sketch for the cover of the Food & Drink issue.
Tim Durning, right, and photographer Henrik Meng work on the cover.
Two of the six loaves of sourdough baked for the cover.
Cat Bagg, right, uses a paint brush to clean up the kosher salt used in the word "Issue," with photographer Henrik Meng.
What started out as a whole loaf slowly became a snack feast.