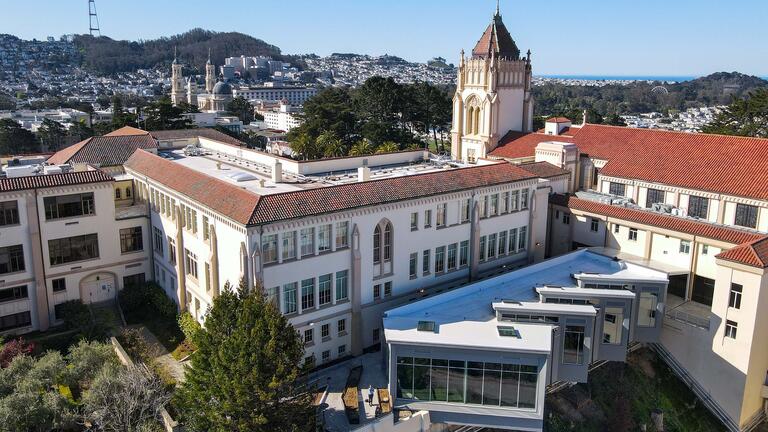 LIFE AT USF
Housing & Dining
Form lifelong relationships, share new adventures, and explore your new digs. When you live on campus at USF, you share homes and hallways with fresh personalities and unique backgrounds, and the resulting melting pot will stimulate both your mind and your heart. And don't forget about your stomach — the Bon Appetit catering company operates six eateries across campus, including the new Lone Mountain Dining Hall, with views that span downtown, San Francisco Bay, and the Pacific Ocean.
Form lifelong relationships,
share new adventures

, and explore your new digs.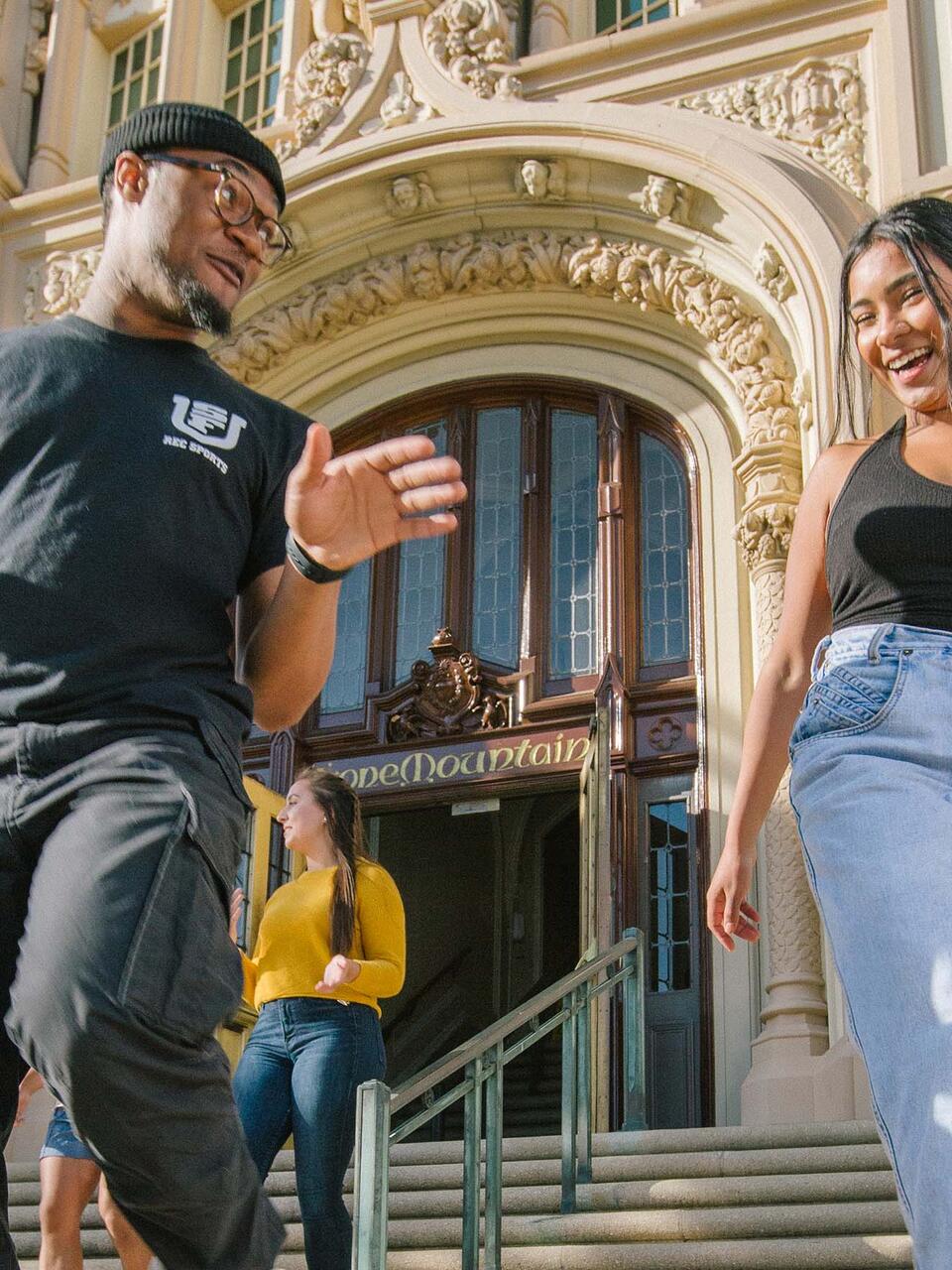 From vegetarian and vegan-friendly to gluten-free, diabetic to allergic, Bon Appétit is cooking for many. Dine at any one of the six eateries across the University of San Francisco campus and catch a view of the city from the newest dining location on Lone Mountain.