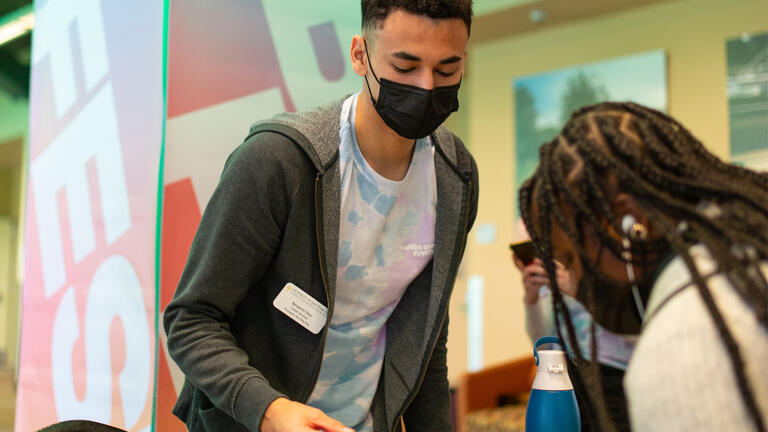 LIFE AT USF
Career Planning & Preparation
You're here because you want to be there. And whether "there" is an executive or a political office, a classroom or a courtroom, behind or in front of a camera, or simply armed with knowledge you didn't have before, we'll help you every step of the way. Take advantage of internships, mentorships, resume writing and interview skills workshops… the list goes on. Start checking things off.
Priscilla A. Scotlan Career Services Center
Via a multitude of tailored on-campus events, we connect Dons directly to jobs and internships at today's most exciting organizations, including Google, Twitter, Pandora, and Yelp. We can't wait to help you launch your career!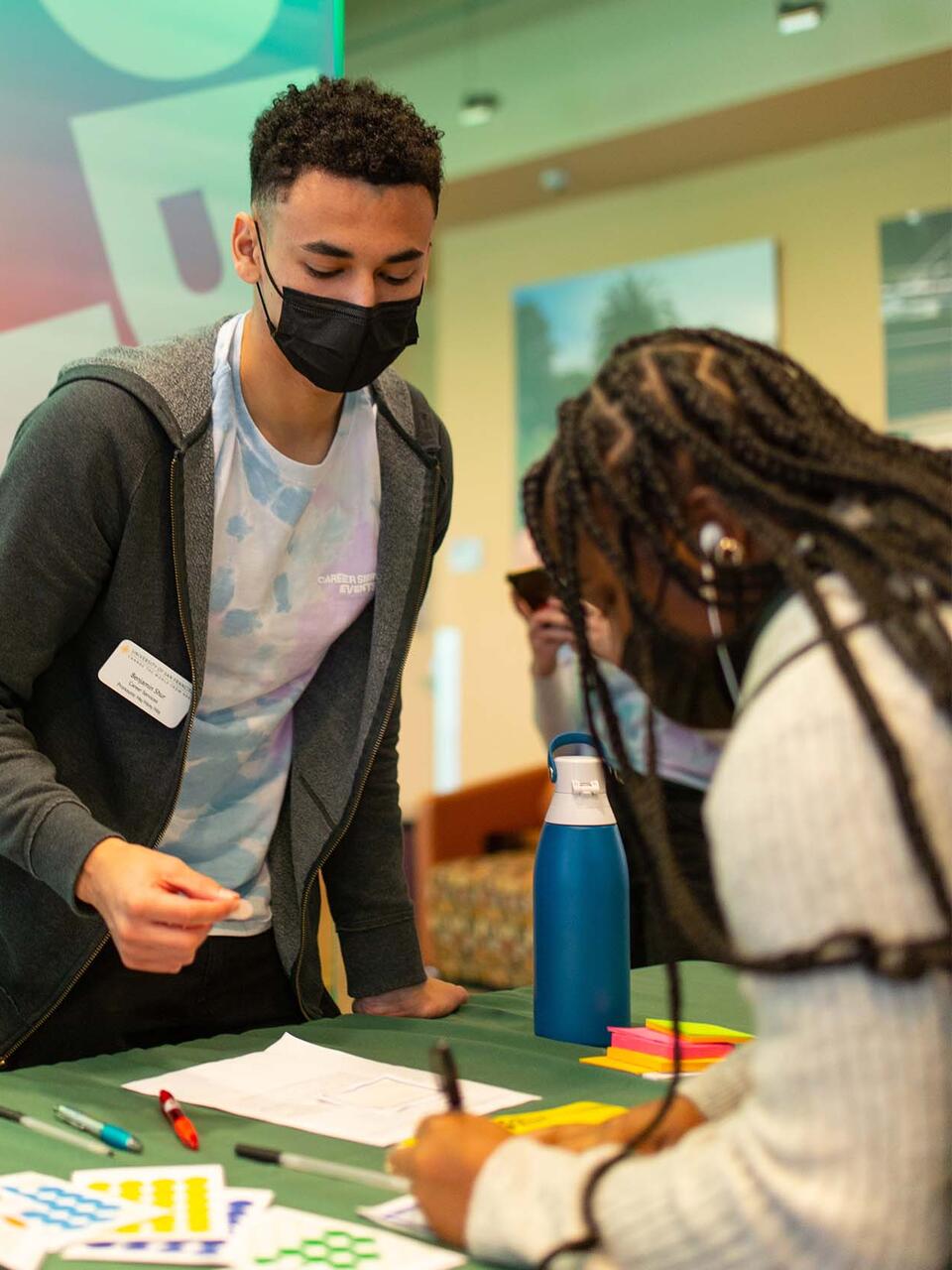 Career Fairs
Want to connect with employers? Connect with employers interested in hiring across all majors at one of our annual events. Career Premiere is held in the Fall, and JOB FEST Career & Internship Festival is held in the Spring.
Career weeks
Career Weeks focuses on specific industries. Each week includes a career workshop to help you prepare for jobs and internships. An alumni panel with USF alums who work in the industry, and a networking/recruiting host the event.
Info Sessions
Attend an Information Sessions to talk with employers. They do presentations and provide information about their organizations and employment opportunities.
Ask A Recruiter
Hold a one-on-one advice session with a recruiter. Practice your interview skills, get your resumes critiqued and ask anything about your job/internship search.
Handshake
You'll have access to the popular college recruiting platform, Handshake. Upload your resume and search to apply for full-time jobs and internships.
The
Numbers

Tell The Story
81%
of USF undergraduates land at least two internships during their time at USF
75%
of 2019 graduates secured post-grad plans
87,010
jobs and internships posted during the 2021-22 academic year
2000
internships are posted at the Career Services Center each month
Juli-Anne Brockway in the Career Services Center has been the most amazing mentor. She's always been transparent with me about what I should expect in the workforce and strategies I should consider to achieve my professional goals. I value her advice as much as I would advice from my mother or father."
— Princess Eyison '20
Dons Help Dons

to Find Jobs and Explore Careers
A new online community similar to LinkedIn, NetworkUSF connects current students with alumni eager to share their professional knowledge with fellow Dons and to network with one another.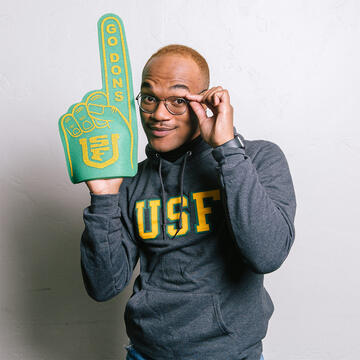 Searching for your first job? Changing careers? We're here to provide you with the tools necessary for professional success.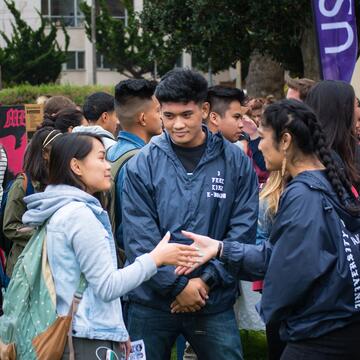 Why hire a USF student? Our students and graduates are professional, prepared and passionate, a diverse body of students immersed in real world learning, social justice, global perspective and entrepreneurial action. They are critical thinkers and exceptional doers, trademarks encouraged by our award winning faculty and Jesuit tradition. The perfect candidate for your job lives just up the street.
Priscilla A. Scotlan Career Services Center
2130 Fulton Street
University Center, 5th Floor
San Francisco, CA 94117
Hours
Mon-Fri, 8:30 a.m. - 5 p.m.