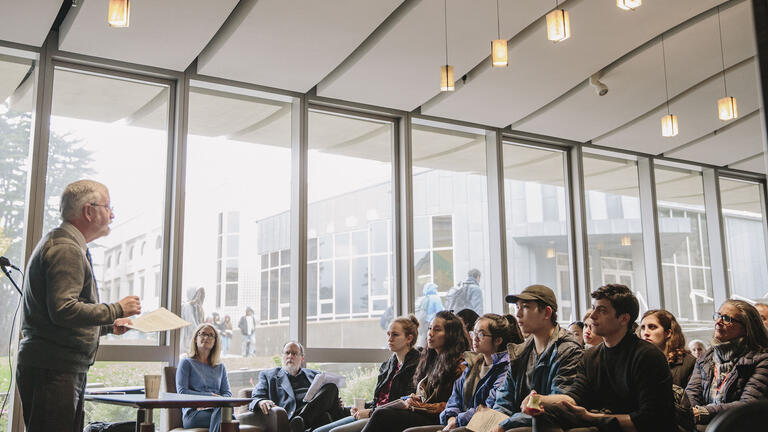 The Lo Schiavo Chair in Catholic Social Thought is an endowed professorship for distinguished scholars who promote the Jesuit, Catholic character of USF through research and teaching. Faculty in residence and faculty fellows also support the vision of the Lo Schiavo fund to enhance Catholic social thought and the Ignatian tradition through their scholarship.
The task of the Jesuit university is to be that place where the Church and world sit down to speak to one another."
REV. STEPHEN SCHLOESSER S.J., Lo Schiavo Chair in Catholic Studies and Social Thought, 2005-2007
Lo Schiavo Chair in Catholic Social Thought
Cyrus P. Olsen III
D.PHIL, OXON.
Image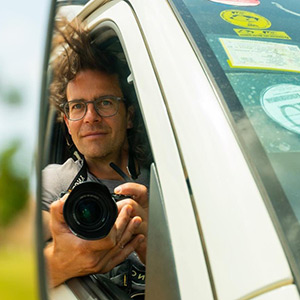 I am an interdisciplinary scholar-teacher working at the intersection of Catholic Social Thought, medicine, and ecology. I am collaborating with USF personnel to co-teach, plan events, and hold seminars alongside leaders in the Lane Center. My collaboration spans University Administration, Nursing, Neuroscience, Psychology, English & Theatre, Computer Science, Health Administration, and Health Humanities. With respect to research, I recently completed Fellowships at Scranton (Ignatian Humanities) and Boston College (Lonergan Institute). Presently I am a Co-PI on a three-year Templeton World Charity Foundation Grant for work in Uganda with Harvard Medical School (2022-23). The project is directed from the Neurology Department at Brigham and Women's Hospital and Harvard Medical School (through the Human Network Initiative and the Dhand Lab). Our Ugandan research council and field-coordinators are based in Kampala, Masaka, and Bwiindi/Buhoma. Together we are gathering data on health-seeking behavior in the context of brain health, particularly how beliefs about ancestral relationships change that behavior. Additionally, as a Research Fellow at AI and Faith, I will contribute to foundational work on the implications and impacts of artificial intelligence technologies and faith traditions from around the globe. Finally, I am producing my first audiobook and will podcast on a broad range of topics pertinent to our community's needs.
Lo Schiavo Faculty in Residence
Joseph Nguyen, S.J.
S.T.D., JESUIT SCHOOL OF THEOLOGY OF SANTA CLARA UNIVERSITY
Image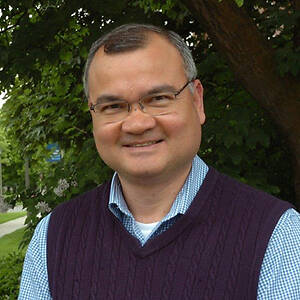 I am a Jesuit Priest of the U.S. West Province of the Society of Jesus. Prior to coming to the University of San Francisco, I was a lecturer in the Department of Religious Studies at Gonzaga University for five years where I taught courses in Catholic Christian foundations and Christian and Ignatian spirituality and served as the Associate Director for the Catholic Studies program. I earned a Doctorate in Sacred Theology (S.T.D.) from the Jesuit School of Theology at Santa Clara University in 2015 with the dissertation on the theology of divine union in Maximus the Confessor and Ignatius of Loyola. My area of specialty is systematic theology and Christian Spirituality with an emphasis on early Christian spiritual theology and Ignatian spirituality. I published one book: Apatheia in the Christian Tradition: An Ancient Spirituality and Its Contemporary Relevance (Cascade Books, 2018), and am currently writing the second book: Christian Contemplation: Theological Foundations and Contemporary Practice (forthcoming). The Jesuit theologian, Karl Rahner, S.J., once said, "The Christian of the future will be a mystic or he will not exist at all." His saying has become the guide in my approach to theology and spirituality. I join the Department of Theology and Religious Studies as an assistant professor in the fall of 2020.