Jeff Silk '87
Alumnus of the Year
Presented to an individual who holds one or more degrees offered by USF for exceptional and prolonged service to the University and/or the Alumni Association in the year(s) preceding the award.
Jeffery L. Silk was elected to the University of San Francisco Board of Trustees in June 2015. Mr. Silk is co-chief investment officer and vice chairman at Fisher Investments, Inc., an investment management firm.
Image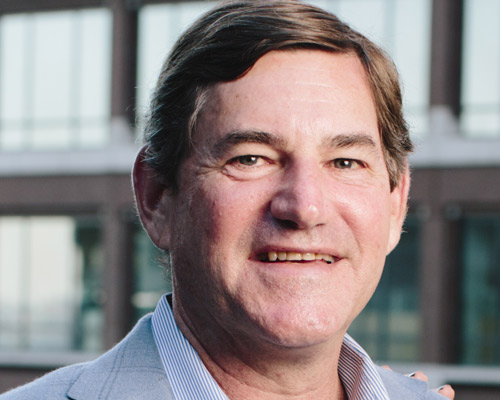 Mr. Silk grew up in San Mateo, California. He credits his mother, Carol Silk, with teaching him the importance of hard work and education as a means to success. She worked as a secretary to raise him and his sister, Robin, while putting herself through college and graduate school. He met his wife, Naomi Berkovitz, at Aragon High School in San Mateo. They have been married 30+ years. Together, they have raised three children in Hillsborough, California. Their eldest son, Ashton, is a graduate of the USF master's of Sport Management program. Harris is a graduate from Indiana University and their youngest, Abigail, is a senior at the University of Miami.
While an undergraduate at the University of San Francisco working on a degree in finance, Mr. Silk started as a research analyst at Fisher Investments, which was then based in Woodside, California. The year was 1983 and he was one of the firm's first employees. Today, Fisher Investments manages roughly $200 billion, and has over 5,000 employees worldwide. In these 40 years, Mr. Silk has worked in most areas of the investment firm. In his current position as co-chief investment officer and vice chairman, Mr. Silk leads the Portfolio Management Group.
During his undergraduate years at the University of San Francisco, Mr. Silk was president of the Finance Association and wrote a weekly column on business affairs for the San Francisco Foghorn with the kitschy title "$ilk'$ Pur$e." A self-professed finance nerd, much of his ink was devoted to educating his peers about why an educated person should know how to read financial statements, what stocks to buy in a record-setting stock market, and how becoming a millionaire is easier than one might think — it simply requires patience and a financial calculator.
Mr. and Mrs. Silk say their Jewish tradition of tzedakah, or giving to charity, is important to them. In 2016, they demonstrated their commitment to giving back by pledging a transformational gift to the University of San Francisco to bring international thought leaders to campus for a speaker series on global affairs, the economy, and business. The Silk Speaker Series provides enrichment opportunities for students, alumni, and faculty, and is intended to broaden the reputation of USF as a leader in business ideas and innovation. To date, the university has welcomed Janet L. Yellen, Steve Kerr, Magic Johnson, Condoleezza Rice, Steve Wozniak, Billie Jean King, Charles Schwab and several Nobel Laureates.
Mr. Silk's interests in advancing and supporting higher education are reflected in his membership on the Board of Trustees here at the University of San Francisco, where his responsibilities include serving as the Vice Chair for the Investment and Academic Affairs Committees.
Mayor London Breed, MPA '13
Public Service Award
The Public Service Award recognizes a commitment to community engagement, public service, and the pursuit of the common good.
Image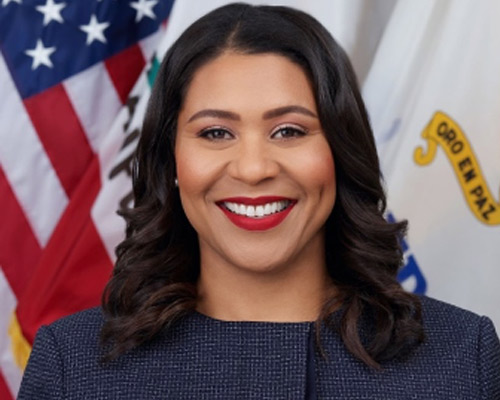 Mayor London N. Breed is the 45th Mayor of the City and County of San Francisco and is working to create a more resilient and equitable San Francisco for all. During her administration, she has prioritized policies and programs to address some of the most crucial issues facing the City, including housing, homelessness, workforce development, public safety, climate change, and recovering from the COVID-19 pandemic.  
Born and raised in San Francisco, Mayor Breed's vision for the City is rooted in her experiences growing up in public housing and living in neighborhoods impacted by redevelopment, and her commitment to creating opportunities for all San Franciscans to live and thrive.
Homelessness and Mental Health
Mayor Breed has built on her commitment to creating more housing and shelter for homeless residents. Under her Homelessness Recovery Plan, launched in July 2020, the City will expand capacity in the City's Homelessness Response System and make 6,000 placements available for people experiencing homelessness through Coordinated Entry, including 4,500 placements in Permanent Supportive Housing. To date, the City has placed 4,194 individuals into housing and congregate shelters, about 70% of the July 2022 goal.
As part of her initiative to help those suffering from mental health and substance use disorders on City streets, Mayor Breed has added mental health stabilization beds, authored conservatorship legislation, and launched a Street Crisis Response Team, which has responded to over 6,000 crisis calls.
Housing
To make San Francisco more affordable in a time of increased housing costs, Mayor Breed is focused on adding more housing for low- and middle-income by streamlining bureaucracy and cutting permitting times while also investing more than $1 billion in affordable housing, including moving forward a $600 million affordable housing bond.
In October 2021, Mayor Breed introduced her "Cars to Casas" legislation, which aims to increase density on auto-oriented lots. If approved, the ordinance will increase density on auto-centric lots to be up to four units in Residential Housing zoning districts.
Environment and Transportation
Mayor Breed is pushing to make San Francisco a cleaner and more resilient City, addressing the urgent threat of climate change by moving forward ambitious environmental goals, including transitioning to 100% renewable energy by 2030. Additionally, Mayor Breed seeks to reduce emissions 61% below 1990 levels by 2030 and reach net-zero emissions by 2040.
To reduce emissions 61% by 2030, Mayor Breed has committed to increasing low-carbon trips to at least 80% and increasing the level of electrification of vehicles to at least 25% of all private vehicles registered. In April 2022, the Board of Supervisors passed Mayor Breed's Car Free JFK legislation making 1.5 miles of JFK Drive in Golden Gate Park car-free, building on her commitment to a more sustainable future. Additionally, in July 2021, Mayor Breed expanded her Free Muni for Youth program to further advance her commitment to transit equity.
COVID-19
Since February 2020, Mayor Breed has led San Francisco's response to COVID-19 with a focus on vaccinating all San Franciscans and protecting the health of the City's most vulnerable. Her early and decisive actions to issue a Stay Home Order in March 2020—the first in any major city in the United States—has been credited with controlling the spread of COVID-19 in San Francisco, preventing the health care system from becoming overwhelmed, and saving lives. Under her leadership, the City has developed an extensive network of COVID-19 vaccination sites and mobile units, which have resulted in over 90% of all eligible residents receiving at least one dose of the vaccine, one of the highest rates in the country.
Mayor Breed has also led San Francisco's efforts to sustain local businesses, especially small businesses, and help them recover. She spearheaded efforts to provide more than $63 million in grants and loans to more than 3,000 small businesses, and launched various initiatives to accelerate the City's economic recovery, including making her Shared Spaces program permanent and streamlining legislation making it easier for businesses to host outdoor entertainment venues.
Public Safety
Mayor Breed recognizes that law enforcement and the communities they serve must work together to build a safer city. Since becoming Mayor, she has launched targeted efforts to address the public safety needs of residents, including increasing police foot patrols and re-hiring retired officers and community ambassadors to patrol high-traffic locations.
Equity
To ensure that all San Franciscans have access to a thriving economy, Mayor Breed has invested in workforce development opportunities for local residents, including her Opportunities for All initiative, which is providing more than 4,000 paid internships for youth to prepare for their future careers.
In June 2020, Mayor Breed announced her vision to fundamentally change the nature of policing in San Francisco and issued a set of policies to address structural inequities. Her priorities to achieve this vision are ending the use of police in response to non-criminal activity, addressing police bias and strengthening accountability, and promoting economic justice. Part of Mayor Breed's vision for promoting economic justice includes reinvesting City funding from law enforcement into the African American community.
About Mayor London N. Breed
Mayor Breed served for six years on the San Francisco Board of Supervisors, including three years as President of the Board. During her time on the Board, Mayor Breed passed legislation to create more housing along transit corridors and prioritize residents for affordable housing opportunities in their communities. She helped to reform the City's emergency response systems, secured funding for San Francisco's homelessness support network, and enacted the strongest Styrofoam ban in the country. She also worked to implement the Rental Assistance Demonstration (RAD) program to rehabilitate and preserve thousands of long-neglected units of permanently affordable housing.
Prior to being elected by voters in a historic June 2018 election and winning re-election for a full four-year term in November 2019, Mayor Breed served as Acting Mayor, guiding and leading San Francisco following the sudden and tragic passing of Mayor Edwin M. Lee. Before her election as Supervisor, Mayor Breed served as Executive Director of the African American Art & Culture Complex in the Western Addition for more than over a decade, transforming the center into a vital, financially-stable community resource that provides after school arts and cultural programs for youth and seniors. She also served as a San Francisco Redevelopment Agency Commissioner for five years and in 2010 was appointed by then-Mayor Gavin Newsom to be a San Francisco Fire Commissioner, where she served until her election to the Board of Supervisors.
She is a native San Franciscan, raised by her grandmother in Plaza East Public Housing in the Western Addition. She graduated from Galileo High School and attended the University of California, Davis, earning a Bachelor of Arts degree in Political Science/Public Service. She went on to earn a Master's degree in Public Administration from the University of San Francisco.
Margaret Doherty-Simor '84
Alessandri Service Award
Named for the man often referred to as "Mr. USF", the Al Alessandri Alumni Service Award recognizes a graduate who makes service to their alma mater a priority.
Image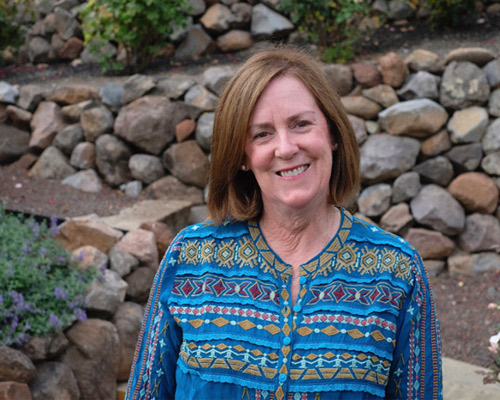 Margaret Doherty-Simor was elected to the University of San Francisco Board of Trustees in June 2020.
Margaret Doherty-Simor is a first-generation San Franciscan and was first in her family to attend University. She received her BSN at USF and a MSN in Nursing Administration from CSU-Dominguez Hills. She has authored and co-authored healthcare articles in the area of Interventional Radiology and radiology nursing and has written chapters for Radiology Nursing Core-Curriculum and an Advanced Practice and Leadership in Radiology Nursing text books. Prior to retirement, Ms. Doherty-Simor served as Director of Cardiovascular Serviceline Clinical Operations and Director Cardiovascular Clinical Projects where she oversaw the design and construction of the Cardiovascular Institute on John Muir Health's Concord Campus. Currently, Ms. Doherty-Simor is a board member and treasurer of the Interventional Initiative, a 501(c)(3) organization dedicated to educating and engaging the public about the value of minimally invasive image-guided procedures (MIIPs) using public centric multimedia production and social media initiatives. (www.theii.org) Ms. Doherty-Simor also serves as a member of the John Muir Health Foundation Board of Directors.
Ms. Doherty-Simor is a current member of the USF Alumni Board, USF SONHP Alumni Advisory Board, and is immediate past-chair of the USF Women in Leadership & Philanthropy Board. She lives in Alamo, CA with her husband Brent and together they enjoy tennis, golf and travel. They have two children, son Andrew is a data scientist at Levi Strauss & Co. and daughter Rebecca, a recent graduate of LMU, is currently working towards her Masters in Museum Studies at USF.
Lindbergh Porter, JD '81
Professional Achievement Award
The Professional Achievement Award is presented to a graduate who has reached the pinnacle of career success.
Image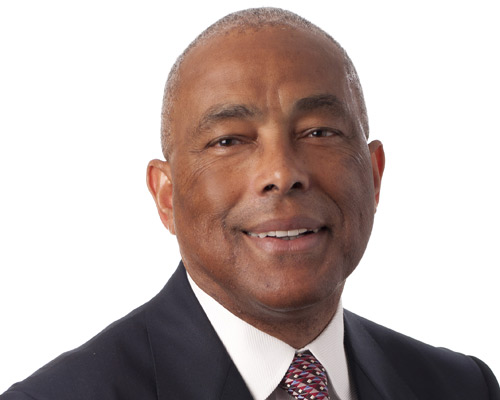 Mr. Lindbergh Porter was elected to the University of San Francisco Board of Trustees in June 2014.
Mr. Porter is a shareholder and Chairman of the Board of the firm Littler Mendelson, P.C., Employment & Labor Law Solutions Worldwide. Mr. Porter advises and represents employers in class action and single plaintiff cases and in National Labor Relations Board, Equal Employment Opportunity Commission, Department of Labor and other federal and state agency investigations and trials. In addition to scores of court, jury, and administrative agency trials and labor arbitrations, Mr. Porter has argued precedent-setting appeals before United States and California courts of appeal. Active in professional and community affairs, he serves as an early neutral evaluator for the United States District Court in Northern California and has served as a Lawyer Representative to the United States Court of Appeals, as president of the Bar Association of San Francisco, and chair of the Labor Law Section of the National Bar Association. He is also a board member of the San Francisco Giants Community Fund and Chair of its Education Committee. Mr. Porter is a fellow to the College of Labor and Employment Lawyers, a fellow in Litigation Counsel of America and named in The Best Lawyers in America© and The National Black Lawyers – Top 100. He earned his J.D. from the University of San Francisco School of Law and his A.B. from the University of Illinois.
Mr. Porter and his late wife, Mary, grew up in rural Lexington, Mississippi and along with 14 other high school classmates, were awarded scholarships to attend the University of Illinois. They dated while in college. Both relocated to California and rekindled their relationship, married and raised a family in San Francisco.
In 2011, Mr. Porter was recognized as the School of Law's Alumnus of the Year. He resides in San Francisco. His daughter, Clara, is a 2012 USF School of Law graduate and son, Trey, is a San Francisco start-up techie.
Peter Read '67
Fr. Privett Living the Mission Award
The Fr. Privett Living the Mission Award recognizes an alumna or alumnus who lives the mission of USF through their career and volunteer work.
Image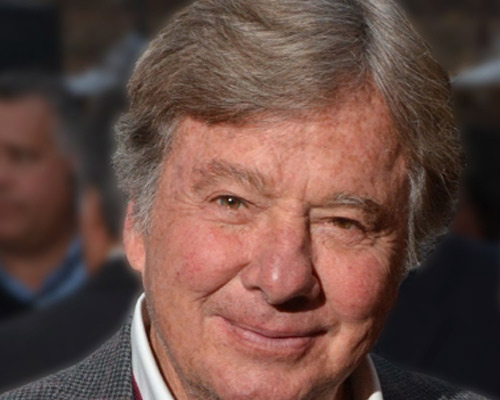 Peter is the former Co-CEO and Chairman of the Board for Grocery Outlet, Inc. Peter is a current Board Member of Seacology. Peter actively supports and formerly served on the Boards of the San Francisco SPCA, the Santa Clara University Leavey School of Business, the California Shakespeare Theatre, and the Santa Catalina School. Peter and his family established The Otter Cove Foundation, which supports a number of philanthropic causes in the San Francisco Bay Area, such as the Alta Bates Summit Foundation, the Carol Ann Read Breast Health Center, the Lindsay Wildlife Museum, the Marine Mammal Center, USF and UCSF. Peter is a member of the World Presidents' Organization (WPO).
Peter attended high school and college both in Switzerland and in the United States, and completed his education as an Economics graduate at the University of San Francisco.
Craig Newmark
Cable Car Award
The Cable Car Award is presented to an individual or individuals who, though never having attended USF, through their generosity, have promoted the vision and mission of the university and are "alumni" in spirit. Founder of craigslist and Craig Newmark Philanthropies Craig Newmark is a philanthropist who gets stuff done. Most commonly known for founding the online classified ads service craigslist, Newmark creates and funds networks that work to protect the country and to help people out.
Image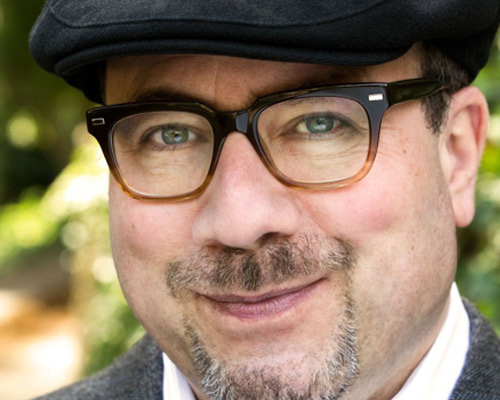 This includes... Building networks to help protect the country in the cybersecurity world, defending against disinformation warfare, and fighting online harassment. Support for ethical and trustworthy journalism, particularly in underserved communities. Support for veterans and military families. Support for groups feeding the hungry. Support for organizations advancing women in tech and media. Support for pigeon protection (Craig loves birds, and, has a sense of humor).
Craig is on the boards of a number of organizations providing serious support in these areas.
In 1995, Newmark started curating a list of San Francisco arts and technology events, which he personally emailed to friends and colleagues. People were soon calling it "Craig's List."
When Newmark turned it into a company he chose a business model that prioritized "doing well by doing good." Today, billions of ads have been posted on craigslist, the vast majority for free.
Newmark has not run the company since 2000. He retired at the end of 2018.
Born in Morristown, New Jersey, Newmark earned degrees in computer science from Case Western Reserve University. He lives in New York City and enjoys birdwatching, science fiction, and TV. Craig is not as funny as he thinks he is.
His sole serious social media efforts are via Twitter.
He reminds you that "a nerd's gotta do what a nerd's gotta do."