Thinking FWD: the 18th Thacher Art + Architecture Annual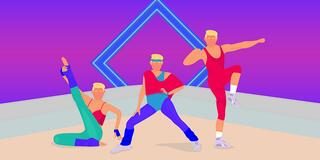 May 5 – June 25, 2017
In its 18th year, the Thacher Annual features artwork by 39 juniors and seniors in USF's Department of Art + Architecture. This year's exhibition expresses an undeniable forward momentum, and the show's title, Thinking FWD:, reflects the artists' outlook and mission. Whether a graduating senior or a rising junior, the artists know that forward is the only way to go. They explore their identities in today's difficult world as scholars, activists, friends, adults, and most of all, artists. While there is a tension in the air that signals the anxiety of moving towards the unknown, this exhibition is an opportunity for them to communicate their own worldviews. Thinking FWD: is to create despite uncertainty, and to speak despite fear.
Artists Include:
Rawan Almobarak
Colleen Barrett
Nia Burres
Colette Cabaniss
George A. Coker
Grace Domecus
Margot Flynn
Sara Gibbs
Amanda Griffin
Danielle Groak
Rachel Handler
Miranda Hirujo
David Hu
Jackie Isbell
Elizabeth Kalt
Sarah Katz
Erin Keiffer
Winsor Kinkade
Kevin Kleine
Julia Kranzler
Kristie Lang
Nathan Mandreza
Celline Marge Mercado
Elizabeth Migueles
Drew Mortenson
Katrina Pahati
McKenna Pahl
Thomasine Leilani Peebles
Kaszandra Peña
Allie Prawdzik
Giovanni Presutti
Fei Rost
Ramy Shadid
Isabella Tunioli
Eiselle Ty
Julianne Vinh
Samantha Yu
Gengfu Zhao
Teddy Ziolkowski
Image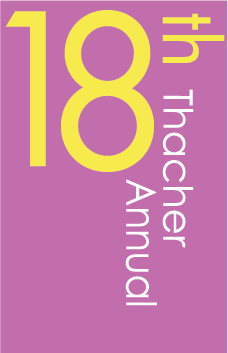 This exhibition was organized by the undergraduate Curatorial Practicum class, led by Nell Herbert, and a professional jury selected the exhibited works. The 18th Thacher Annual jurors include social architect Kelly Gregory, visual artist Jamil Hellu, multidisciplinary artist Erica Molesworth, and Jennie Yoon, Registrar at Catharine Clark Gallery.