The State of Being: Before, During, and After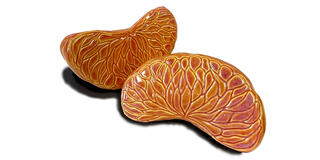 Credit: Natalie Ng, Palatable Affection, glazed stoneware, 2023 (Thacher Prize Winner)
24th Thacher Art + Architecture Annual
May 5-June 30, 2023
In The State of Being, artists explore the different vantage points of change. Featuring juniors and seniors from the Department of Art + Architecture, this juried exhibition includes fine arts, design, and architecture.
Artists were invited to respond to the following questions: What does it mean to exist between spaces? What does change look like from the various vantage points of before, during, and after? At what point does before become after? This collection of works by 48 artists questions how our identities and histories can shape our perception, and of how individuals and the collective find understanding amidst change.
Jurors included Bay Area artist Alexander Hernandez; designer and illustrator Helen Shewolfe Tseng; and Lian Ladia, Curator for Exhibitions and Programs for 500 Capp Street. The exhibition was presented by students in the Thacher Practicum (Art History and Museum Studies) taught by Lexygius Sanchez Calip. Students include Erin Rose Anuakpado, Isabella Banuelos, Sadie Benedetto. Elsa Carpenter, Talulah Freed, Dana Gesregan, Tallulah Golde, Micah Hart, Madeline Hoisington, Sam King, Alana Loya, Gabriela Marcucci, Ilsa Salvador.
Congratulations to our Award Recipients:
Natalie Ng - Thacher Prize; Mary Lou Grace Robison - Thacher Prize Honorable Mention; Morgan Lee and Nora Robbins - Gloria Osuna Pérez Award; and Elsa Furay and Mia Santino - Student Choice Award.
Artists
Savannah Archinal
Madison Avery
Camile Bally
Luisa Banson
Kimberly Banyadith
Lelan Bell
Sophia Bloom
Dominique Cadenas Calvo
Alvin Chan
John Cruz
Louise de Oliveira
Elias Dion
MeganJeannie Escobar
Mickey Ferguson
Elsa Furay
Hannah Gabany
Sarah Healy
Amanda Heauser-Caires
Emily Hernandez
Audrey Herrera
Tyisha Hill
Imogen Isaac
Krystel Jacinto
Kristen Johnson
Charlotte Laurance
Sovann Muni Visal Lay
Morgan Lee
Isaac Madrigal
Alex Marsden
Isa Maselli
Ethan McKeague
Shay McMillan
Gabi Moreta
Sydney Sivan Nadler
Natalie Ng
Angelique Ngo
Alexa Ortiz
Chloe Pavlovich
Bao Hoa Pham
Nora Robbins
Mary Lou Grace Robison
Mia Santino
Mandy (Yongzan) Shao
Sydney Sharp
Arin Vasquez
Pablo Vilas
Elizabeth Vyvijal
Kitty Zhang
Artworks and Installation Views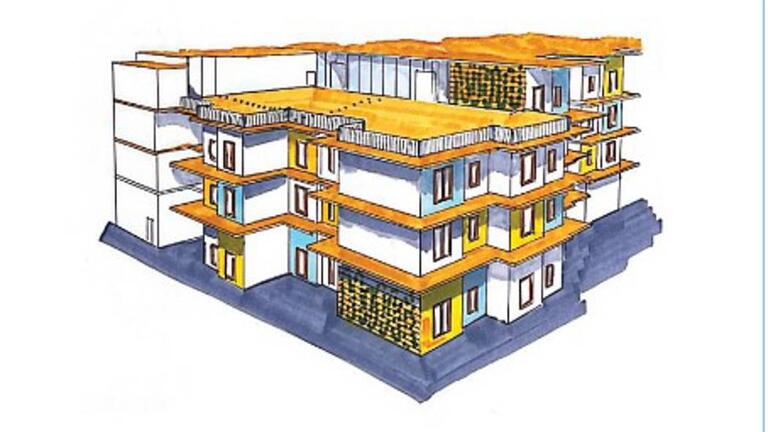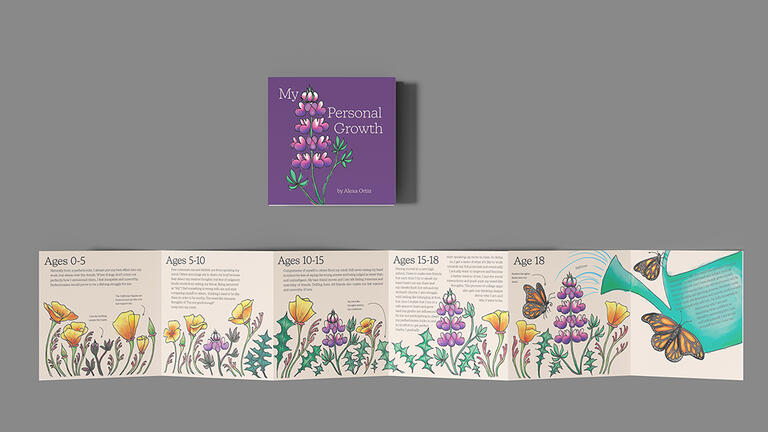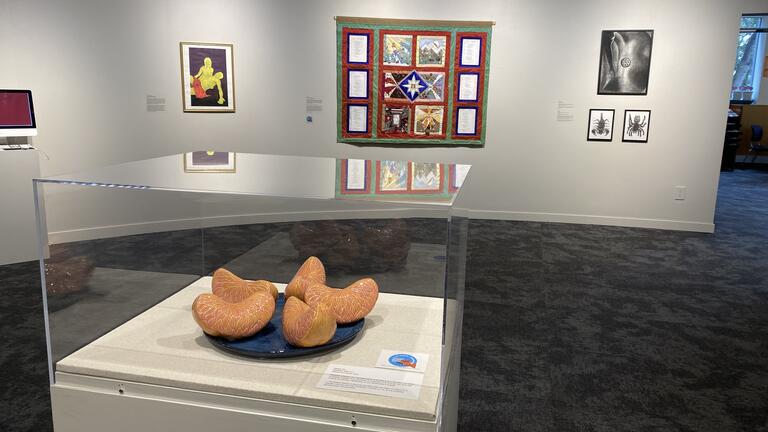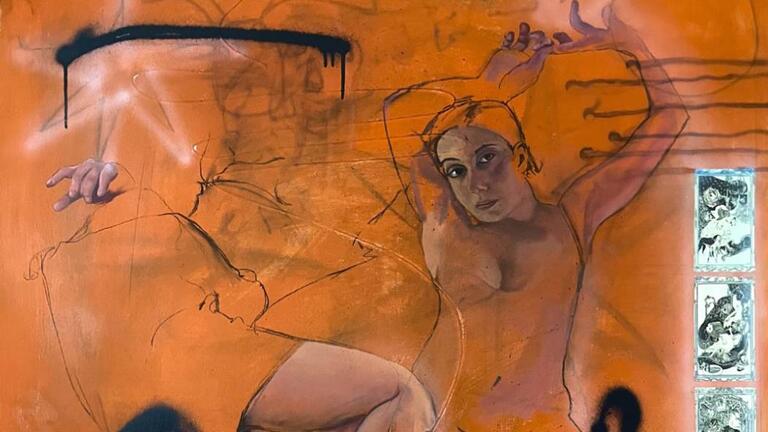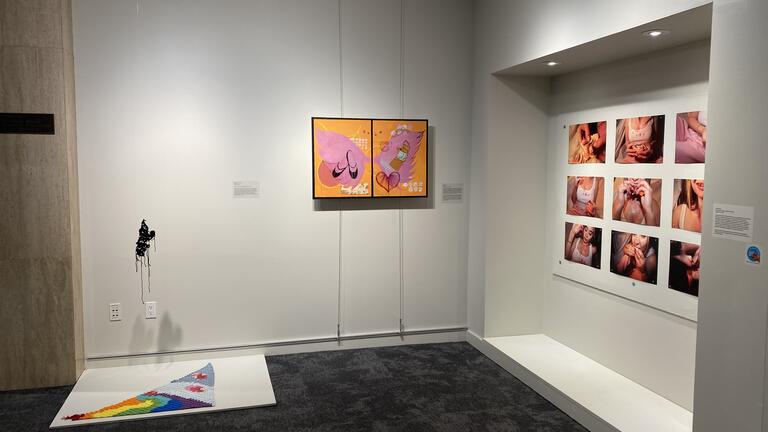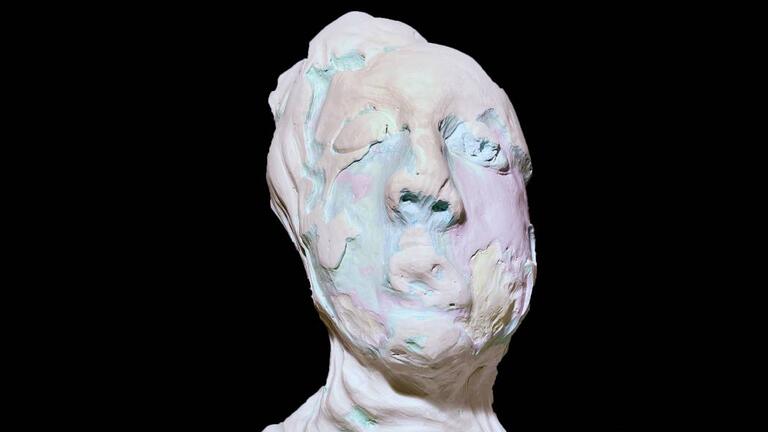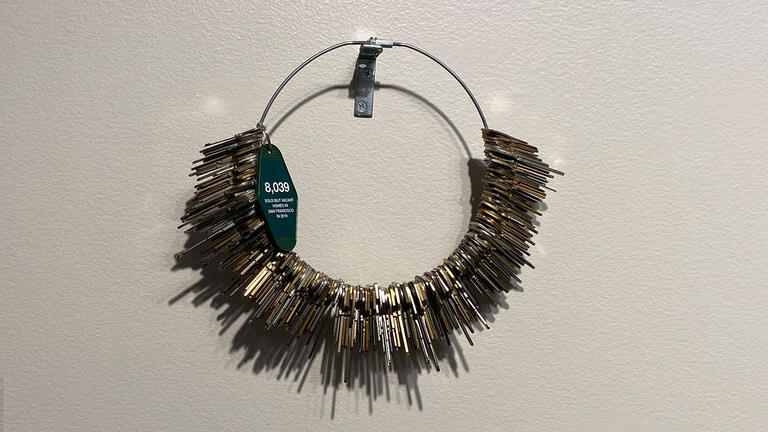 Pablo Vilas, Happy Landing Affordable Housing, Graphite and color marker on, 2022
Alexa Ortiz, My Personal Growth, Digital design and illustrations printed on paper, 2021/23
Installation view featuring student artworks
Mary Lou Grace Robison, Leaning with Intent to Fall (detail), Oil, spray paint, air brush, collaged drawings from Marquis, 2023 (Honorable Mention, Thacher Prize)
Mandy (Yongzan) Shao, Untitled (detail), woven yarn, 2023
Louise de Oliveira, Birth of Athena (detail), plaster, 2023
Morgan Lee's Home Key, metal keys on ring, 2022 (Gloria Osuna Pérez Award)