The Goal Is to Extend the Non-Mediocre Part of Life: New Work by Marshall Elliott (Sculpture Terrace)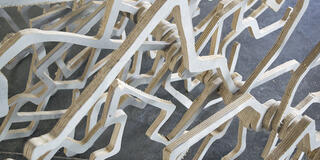 Kalmanovitz Hall Sculpture Terrace
The Goal Is to Extend the Non-Mediocre Part of Life: New Work by Marshall Elliott
September 18 – November 14, 2017
Taking its title from Guy Debord's Report on the Construction of Situations and on the International Situationist Tendency's Conditions of Organization and Action, this exhibition features new work by Bay Area artist Marshall Elliott, whose sculptures expand upon the Dérive, a technique of "transient passage through varied ambiances," or, more literally, "drifting."
Developed as a tool for revolutionary change in society, the Dérive was conceived as a bodily gesture, a physical ambulation through the "psycho-geography" of an urban landscape. Elliott's sculptures propose a way in which a material itself might be taken for a similar drift, letting loose of a predetermined or conceptual route, while collecting the records of such wandering.
About the Artist
Image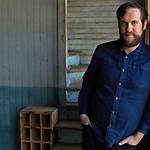 Marshall Elliott received his MFA in Sculpture at the San Francisco Art Institute and BA degrees in Film Studies and English Literature at the University of Colorado. In addition to numerous San Francisco-area spaces such as The Headlands Center for the Arts, City Limits, Bass & Reiner, and the Jules Maeght Gallery, Elliott has shown work in Colorado, Oregon, Chicago, Nebraska, Puerto Rico, and is an Affiliate Artist at the Headlands Center for the Arts. He currently lives and works in Oakland.
---
Rooftop Sculpture Terrace History
Image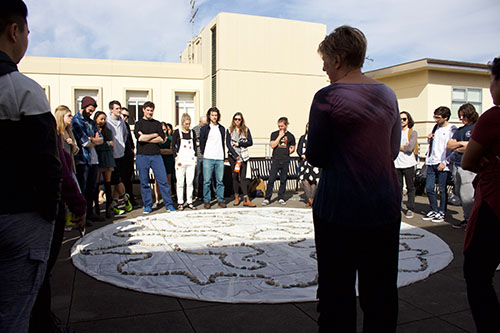 From 2000-2003, the Thacher Gallery sponsored an annual outdoor exhibition and now continues this tradition with biannual exhibitions on the Kalmanovitz Hall rooftop sculpture terrace. It opened in the Fall of 2008 with "The Puma at the End of Fulton Street: San Francisco Sculptor Arthur Putnam" featuring five figurative bronzes from the de Young Museum's collection.
When visiting the sculpture terrace, be sure to view the two historic portals located in Kalmanovitz Hall. The Romanesque Portal located in the Lou and Suzanne Giraulo Atrium dates to around 1175-1200. It came from Northern Italy, and shows Adam and Eve at the Tree of Knowledge. A gift of the Fine Arts Museums of San Francisco, the portal was raised through a generous gift of Diane Wilsey in honor of her late husband Alfred Wilsey.
The Santa Maria de Ovila Portal (ca. 1575) in the outdoor amphitheater between Kalmanovitz and Cowell Halls comes from a monastery approximately 90 miles northwest of Madrid, Spain. It features fine renaissance carvings of Saint Catherine and Saint Mary Magdalene, and God the Father. Brought to the United States by William Randolph Hearst, it stood for many years in the former de Young Museum building in Golden Gate Park, and was given to USF by the Fine Arts Museums of San Francisco. It serves as the backdrop of the Ovila Amphitheater, a vibrant new performance space at the center of the USF campus.
LOCATION AND HOURS
During the academic year, the sculpture terrace is open to the public weekdays 9 a.m. – 5 p.m. Appointments are recommended.