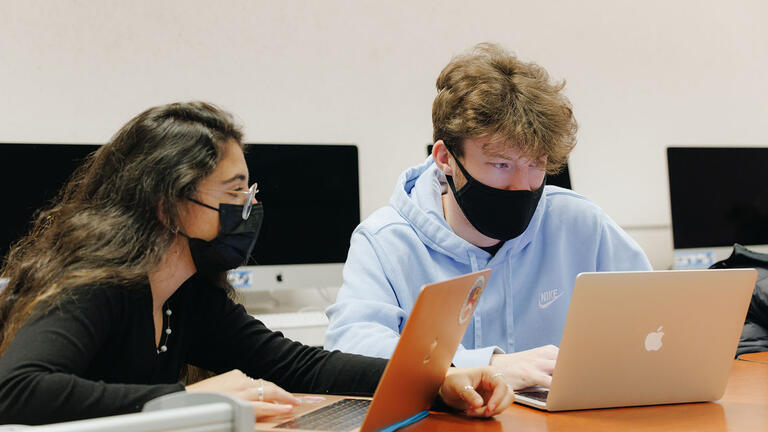 STUDENT DISABILITY SERVICES
Transitioning from High School to College
The transition from high school to college can be stressful. We get it. Though we cannot discuss your specific needs until you have officially enrolled at USF, we are happy to answer general questions about campus resources at anytime.
We'll work with you to manage changes in:
Student role: With more responsibility and independence in college, you must self-identity to SDS and take a primary role in arranging for accommodations.
Parental role: Parents will step into a supporting role, as you will be your own main advocate. You may also choose whether you want your parents to have access to your records.
Faculty's role: Faculty may or may not use a multi-sensory approach in their classes. They may also decide on the frequency and types of assignments and tests.
Applicable laws: Students with disabilities are defined under Section 504 of the Rehabilitation Act, Subpart E, the Americans with Disabilities Act Amendments Act (ADAAA) and the Fair Housing Act (FHA) instead of the Individuals with Disabilities Education Act (IDEA). 
Documentation: Required documentation for services varies depending on the disability. It is the student's responsibility to provide documentation verifying the disability.

Documentation Guidelines
Getting Started at SDS
Once you decide to come to USF, you can initiate the intake and eligibility process through our office. Once your eligibility has been determined, you and your disability specialist will collaborate on possible accommodations and services.
Confidentiality
Student SDS files are confidential and are not part of a student's educational record (as defined by the Family Educational Rights and Privacy Act (FERPA)) at USF. Information about a student's disability is not shared with anyone without the student's written consent, except on a need-to-know basis as defined by FERPA.
Student Disability Services
2130 Fulton St.
Gleeson LL 20
San Francisco, CA 94118
Hours
Mon.-Fri. 8:30 a.m.–5 p.m.