Campus Life
You're Welcome
New students arrive and find their footing
At USF, we call it "Weeks of Welcome" or WOW. They're the first two weeks of class and they're packed with activities for students.
Image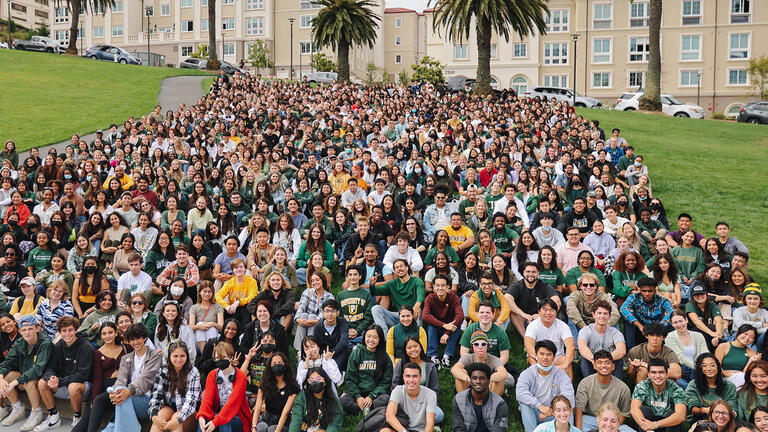 Class of 2026
Here they are in front of Lone Mountain East residence hall. Learn about the first-year class.
Image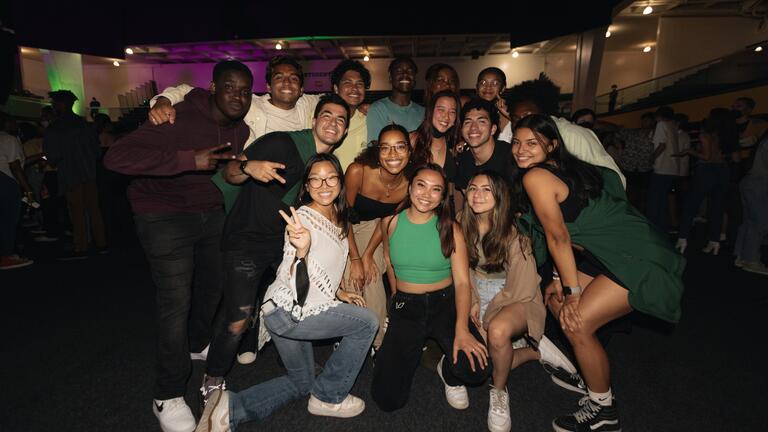 Dons Night Out
Students jammed at the back-to-school campus concert featuring Marc E. Bassy and the San Francisco soul band Con Brio.
Image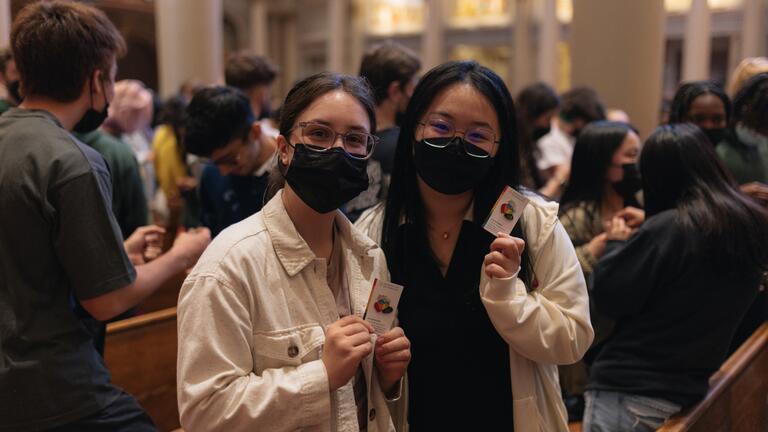 New Student Convocation
President Paul J. Fitzgerald, S.J. and the school and college deans inaugurated the incoming Class of 2026 and welcomed new and transfer students to the USF community. Students received a commemorative pin designed just for their class.
Image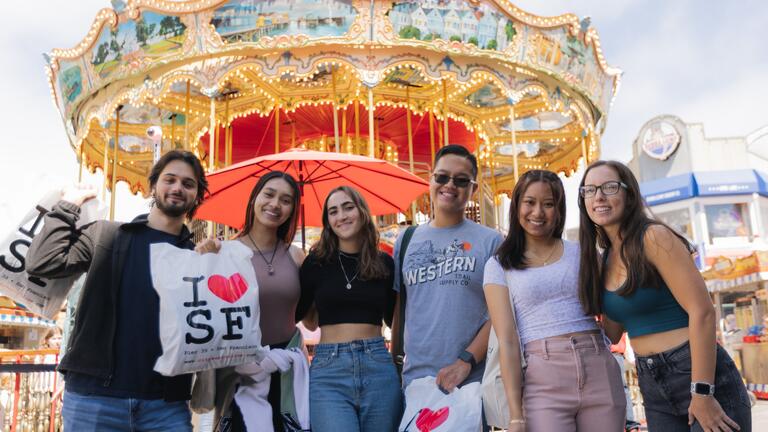 Summer in the City
Students fanned out across the city by the Bay as part of the Weeks of Welcome. Here they are at the Pier 39 carousel, which twinkles with 1,800 lights and offers more than 30 animals to ride.
WOW continues through Sept. 14.