Alumni
USF Grad Mentors on Project Runway Thailand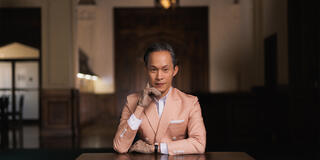 Tawn Chatchavalvong '03 is the on-air mentor on "Project Runway Thailand" and the creative director of the Miss Universe Organization. His fashion line, Tawn C., has been going strong since 2010.
Tawn Chatchavalvong's warm demeanor shines through in person just as it does on the screen in his role as a mentor to contestants on "Project Runway Thailand."
He lights up when talking about what motivates him in his career. "I absolutely enjoy making a difference in someone's life," he said.
This applies to his role as a TV personality, creative director, and fashion designer.
"It's all a journey for me. To be a fashion designer and to come to USF," he said. "The joy is seeing people wearing my clothing and being happy."
A Global Journey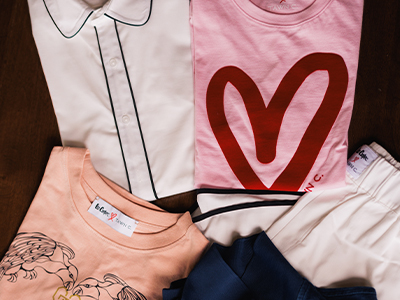 After an early start in political science, Chatchavalvong came to the United States from Thailand to study at USF. Later he spent time at a public relations firm, where he discovered his true calling in fashion design.
Since then, Chatchavalvong has received multiple design and fashion awards, including the first runner-up in the inaugural Vogue "Who's on Next" and a Pyramid of Excellence Award by fashion institute Accademia Italiana.
He described his evolution into fashion as parallel with his experience at USF as a student.
"I had to move outside of my comfort zone at USF," he said. "When I came here from Thailand, I had to learn a lot of new things. Because Thai was my first language, I had to push myself in hopes for the future."
Taking the risk to become a fashion designer involved that same step into discomfort.
"It's very similar in design work. I have to always do something different," he said.
And the risk paid off with global recognition.
"I was recently in a mall in San Jose and a woman recognized me. I was so surprised," he said.
Campus Inspiration
Chatchavalvong credits much of his success as a designer and TV personality with the time he spent at USF and in San Francisco. He knew he wanted to attend USF for his master's degree as soon as he saw the Hilltop.
"The USF campus is beautiful and inspiring," he said. "The beauty. The diversity of students."
"I love to be in an inspiring environment. The staircase and the flowers. The USF environment helped me to connect the dots with my creativity. Coming back here is special because I love  telling about my life and the period of time when I was here."
A Message for USF Students
Tawn Chatchavalvong has words of advice for current USF students.
"Step outside of your comfort zone," he said.
"Develop new skills that are the most important to your future. At USF I developed the most important skill of critical thinking. Every job needs critical thinking. And pick an environment that you feel comfortable in."