Giving
USF Community Rallies Behind Students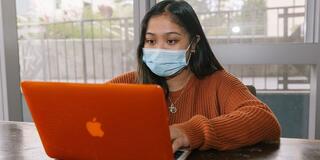 In the spring of 2020, when the global pandemic reached the Bay Area, the USF community rallied and created the COVID-19 Response Fund. The COVID-19 Response Fund provides relief to students and programs impacted by the pandemic.
Nearly 500 individuals, families, and organizations, and counting, have contributed to the COVID-19 Response Fund, with 527 gifts and pledges ranging from one dollar to $200,000.
The USF Board of Trustees has also committed to contributing $1 million to the fund.
 Thus far, $942,299 has been distributed to USF undergraduate and graduate students, in two areas: financial aid and direct student assistance for pandemic-related challenges. 
$769,000 has been distributed in financial aid grants, ranging from $500 to $1,500 to 1,402 students. These grants have helped students cover the cost of outstanding tuition and school expenses.
Additionally, $173,299 has been distributed to 427 students through the Office of Student Life to provide cash for needs such as rent, food, school supplies, and emergency travel assistance.
100 percent of students who applied and met the fund's qualifications has received support, including Undocumented, DACA, international, and domestic students.
Every gift to the COVID-19 Response Fund, regardless of size, has provided essential support to USF students, who remain at the heart of the university's Jesuit mission.
Help us continue to support our students and navigate these challenging times. Make a gift to the COVID-19 Response Fund »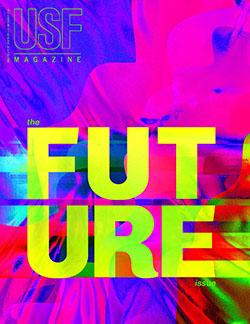 Featured in 
USF Magazine
This USF News story was published in USF Magazine, where you can find feature stories about university life, alumni Class Notes, and information about events at USF.