USF Center for Child & Family Development Welcomes New Director
In January 2016, the USF Center for Child and Family Development welcomed Ken Lee as the new director. A lifelong educator, Lee brings with him a wealth of experience as a teacher, counselor and principal. The School of Education recently spoke with Ken to learn more about his background and what inspires his work.
Where did you grow up?
I am a third generation San Franciscan and grew up in the North Beach-Chinatown community.
What inspired you to become an educator?
I am a product of the 60's and saw many of my friends and classmates consumed with the indulgence of drugs. I found it very troubling to see so many of them destroying their lives and bodies in such a practice.  Visiting them in San Francisco General Hospital or the prisons at 850 Bryant Street and in San Bruno was quite disturbing. These experiences caused me to pursue a career in education, initially as a school counselor, then teacher, and ultimately as a principal. It was my desire and quest to steer our youth in a positive direction and for them to lead successful and productive lives.
What are you most looking forward to as the new director of the USF Center for Child and Family Development?
I am most excited in my new role as the director of the USF Center for Child and Family Development. I am looking forward to facilitating and supporting the efforts that our students are performing counseling services in the multiple schools that we serve. It is my hope and objective that the services that we provide for the schools, and their students and families will be reciprocally beneficial in the training process for those in our program.
What is one of your favorite moments as an educator?
The favorite and most rewarding and touching moment for me as an educator was being asked by two different students to perform their marriage ceremonies. The first request came from a student that I had as a counselor. The other student was one I had as a classroom teacher. It was such an honor to perform events that were so special and precious to them. I am scheduled to perform a third marriage of another former student this March.
What is one thing you are currently working on that excites you?
I am currently having a fantastic time balancing my part time role working with this program while spending quality time with family and friends in North America as well as in Asia. I just retired as the principal of Francisco Middle School here in San Francisco and the demands of my time have been dramatically curtailed.
If you could change one thing about the world, what would it be?
I would create an environment void of violence. It is just so disheartening to witness so much aggression, hatred, and violence in our society. I find it most troubling.
What do you want to be remembered for?
My hope is that my family, friends, former colleagues, and students will remember me as someone who was caring, compassionate, fair, fun, and enjoyable to be with - that I made a positive impact in their lives.
What is something that people may be surprised to learn about you?
People may be surprised to learn that I lived in Atlanta, Georgia for approximately two years as part of the national Teacher Corps Program. This was during the Jimmy Carter era. It was a great learning experience for me both professionally as well as personally.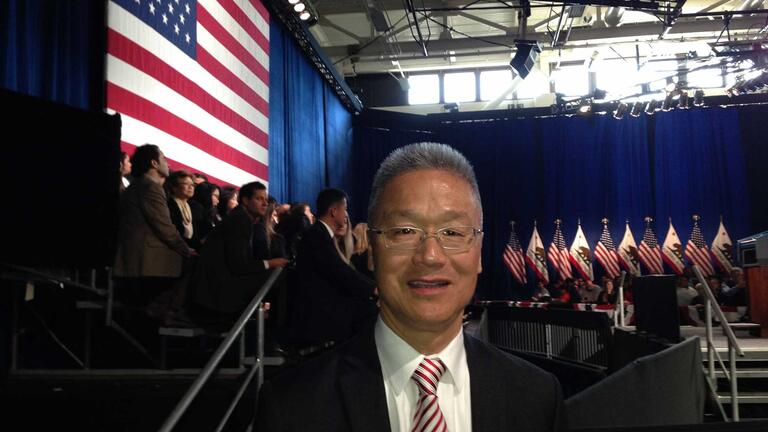 In January 2016, Ken Lee joined the USF Center for Child and Family Development as Director.