USF Alum Celebrates Black History and Black Stories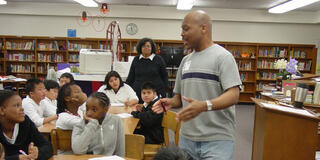 February 1 kickstarts Black History Month. However, for Tyree Robinson MA '15, EdD '18 who holds a doctorate in education, the acknowledgment of his culture and the celebration of Black trailblazers are a daily practice.
Robinson facilitates educational and vocational programs in Bay Area schools and within the San Francisco Police Department. In his upcoming book, he credits his time at USF as a turning point in his journey to success towards equitable education.
As an advocate for young learners in under-served communities, Robinson counseled grade school to high school students in their transition into college life and stewarded programs which improved the overall well-being of students.
In supporting the success of future leaders, he invites the exploration of other cultures and life stories – something he believes should not be limited to a specific time of year.
"We should celebrate and learn from other people's life experiences every day. When we sit down and converse with each other, we can find that we have more commonalities than differences," said Robinson.
This frame of mind encouraged Robinson to return to the classroom when he was 30 years old. His compass pointed him toward completing more degrees as his purpose of creating greater opportunity in higher education grew more transparent.
It was here, at USF, that he found leaders impassioned to speak life into education.
Black History and Black Stories
Image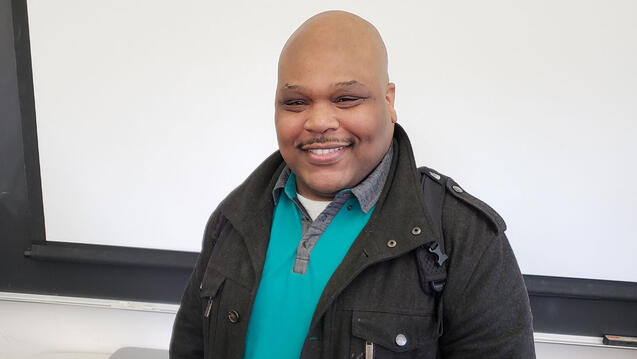 Robinson shares how the adverse stories of the Black heroes in his life, coupled with his passion for writing, have fueled his aspirations to create more fairness in higher education and improve the lives of other Black students.
"My paternal grandparents come from rural-farming communities in Alabama and Texas, and received limited schooling. They always encouraged me to show patience for myself and others, and taught me to march forward when I fall," said Robinson.
He especially credits his grandmother who was a natural storyteller as his inspiration for telling and writing stories of his identity, achievements, and truths.
"Now, as I write a book of my own, I see her and celebrate her in my words."
"Success Against All Odds," is the story of Robinson's educational journey from childhood to his USF graduation in 2018. His accounts recall the discipline and structure of his early schooling and speak to the impact he hopes to have on learners of all ages and vulnerable populations.
Speaking Life into Education
Image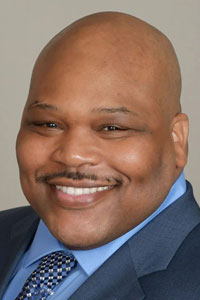 In looking back at his time at USF, Robinson recognizes Dr. Patricia Mitchell, professor and former chair of the Department of Leadership Studies, as someone who played a pivotal role in writing and defending his dissertation titled, "The Perceptions and Lived Experiences of African American Male Presidents in California Community Colleges."
"She's a spirited leader and a friend. Her devotion to her students was the blueprint that kept me accountable at a time when I needed it the most," he said.
Robinson said that his ability to become a better critical thinker and leader was influenced by her example. With the support of figures like Dr. Mitchell, visualizing and modeling the change he wanted to see in his community, his work, and the world has become much more attainable.