Two in a Row!
SOE Alum Honored as Teacher of the Year
For the second year running, a University of San Francisco School of Education alumnus has been named California Teacher of the Year.
Kadhir Rajagopal '05, who for seven years has taught Algebra I, special day class in math, and English, is one of five educators who was recently honored for their high standards and dedication to the teaching profession by Jack O'Connell, state superintendent of public education.
Image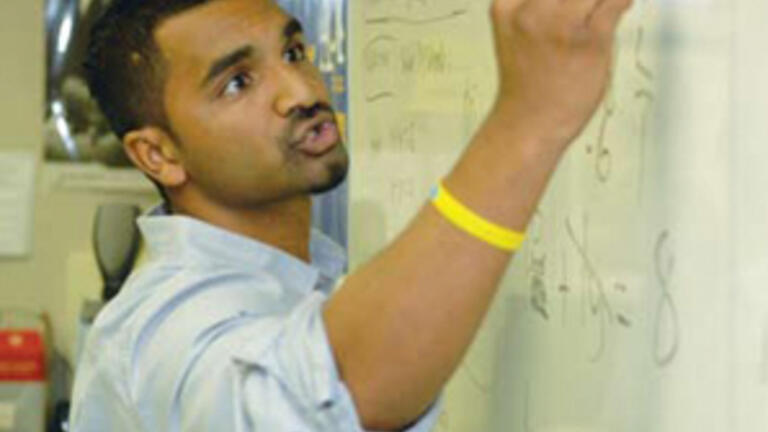 "Our California teachers of the year are amazing instructional leaders who have a great passion for helping students reach their full potential," O'Connell said when announcing the awards. "They each have unique ways of teaching and thinking that inspire their students to love learning."
He hopes other veteran and incoming educators will model the award winners and follow in their footsteps, O'Connell said.
Rajagopal, who earned a master's degree in teaching at USF before earning a doctorate from California State University, Sacramento, now teaches math at Grant Union High School in the Twin Rivers Unified School District in North Highlands, outside Sacramento.
"I put more emphasis on students' mastery of key concepts than simply racing through concepts," Rajagopal said. "I teach with the belief that my students' lives depend on their success in my class. If my students fail, I would feel like I am a doctor who has failed his patients. If they fail, I fail. This belief is at the heart of my teaching."
Rajagopal and the four additional teachers of the year will be honored for their achievement at a special ceremony this spring.