Giving
Top 5 Ways Philanthropy has Impacted USF Students this Year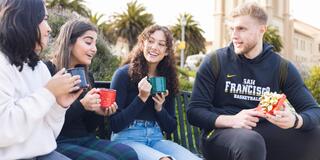 Philanthropy can be defined as love for humankind.
It goes without question that the power of a University of San Francisco education goes beyond the classroom, as does the philanthropy of our community.
USF's legacy of Jesuit values are manifested in the DNA of its education, as we aspire to be the leading Jesuit university for diversity, inclusiveness, academic excellence, and innovation distinguished by our experiential and civically-engaged education; and our contributions to social and environmental justice.
The financial impact of philanthropy on USF students can happen in an array of ways, whether it be from ensuring more students have access to a quality education by eliminating barriers, or creating more spaces for students to thrive, equipping them with the tools and resources to change the world.
Let's take a closer look at how donor funded support has a resounding impact on USF students in 2022. Below are five ways philanthropy helps do that:
1. Donor-funded Scholarships
Image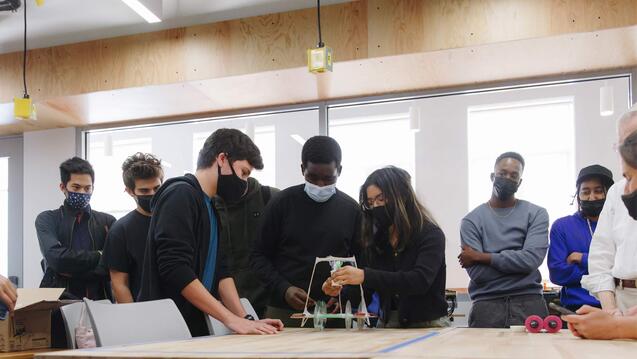 1,294 students received scholarships this year alone. Over 90 percent of students benefit from scholarships and financial aid each year. We can never have too many scholarships as educational access is an ongoing priority at USF.
2. Nine academic funds were created
Image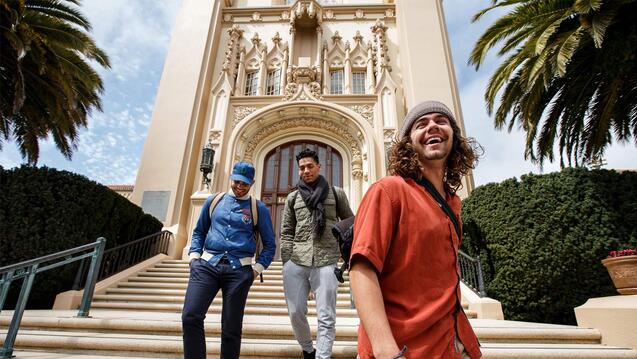 Nine new academic funds were created help to increase the ability of students to finish their degrees.
3. More than $11,000 (and counting!) contributed to the Student Pantry
Image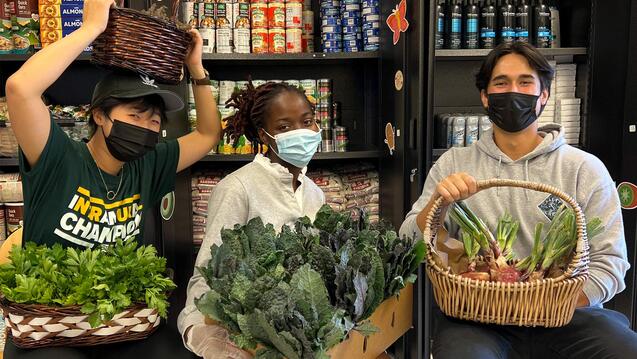 The University of San Francisco's Food Pantry was established in the fall 2018 semester and is available to all undergraduate and graduate students enrolled at the University. The pantry is meant to provide an intermediate solution for students who are experiencing food insecurity throughout the school year. To put this into perspective, the recent Thanksgiving donation food pantry drive resulted in $6,000 which provides groceries for 350-400 students and 130 Thanksgiving dinners for those who remained on the Hilltop for the holiday.
4. Black Achievement Success and Engagement (BASE)
Image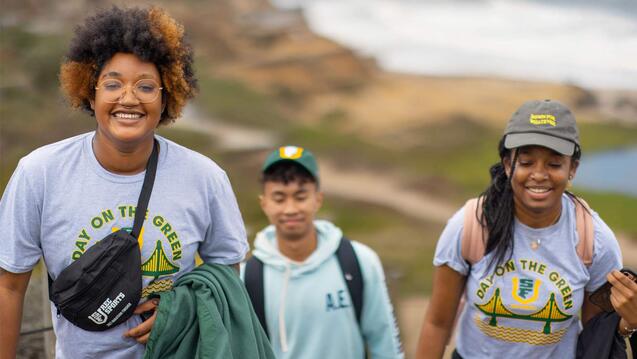 The Black Achievement Success and Engagement initiative continues to progress and establish USF as the West Coast magnet for Black excellence. This fall we welcomed the largest incoming cohort of Black students in USF history, 14.67 percent of the class of 2026. We are also seeing great progress with our Latino/a/x and Transfer Excellence and Belonging initiatives.
5. New Community Spaces
Image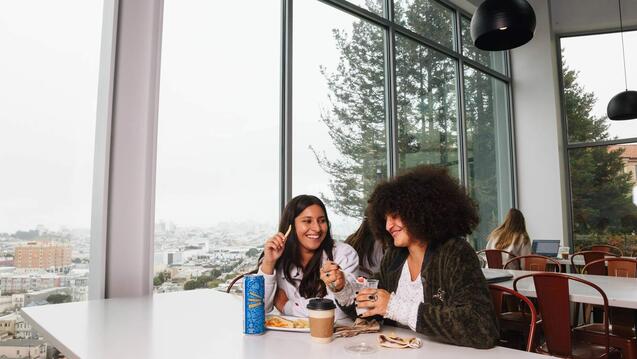 Since the opening of the Koret Lodge dining hall and the Lone Mountain East residence hall, we have added more space and more opportunities for community-building on the upper part of campus, enriching the student experience.
---
USF is a place for everyone that champions lifelong learning, creativity, and innovation. Looking ahead at the future of USF, a five-year strategic plan has been developed with an exciting vision for 2027. A collaborative effort that invited the voices of students, faculty, staff, alumni, and community partners on how we can position USF to revitalize and realize its mission now and into the future.
The USF community feels and sees the magnitude of difference philanthropy makes—a force of possibility.
Learn more about USF's 2027 Strategic Plan and the lasting impact your generosity has made on our students and the campus through the Change the World from Here campaign.