San Francisco Advantage
The West Federation CHRIE Regional Conference - Bringing Educators, Professionals and Hospitality Students Together
Image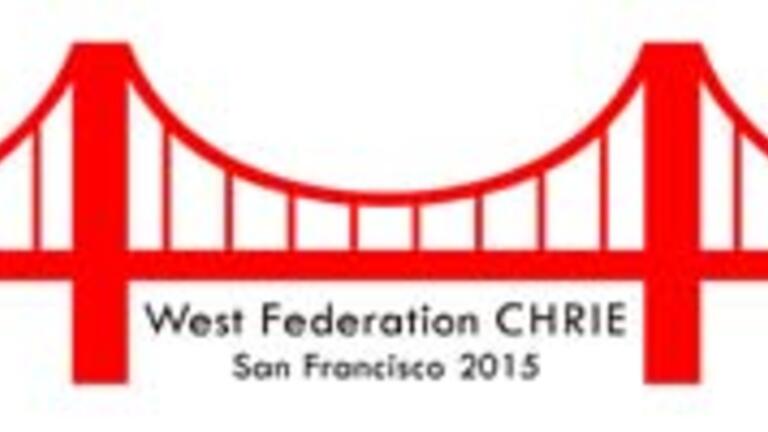 The University of San Francisco (USF) and San Francisco State University (SFSU) teamed up to coordinate this year's West Federation Council on Hotel, Restaurant and Institutional Education (CHRIE) conference.
The annual conference, held February 6 and 7, 2015 at SFSU's Downtown Campus, broke record attendance! CHRIE encourages attendees to meet new industry professionals while learning about the latest in hospitality research. Michelle Millar, Assistant Professor with the Department of Hospitality in USF's School of Management, serves as this year's Vice President of West Federation CHRIE, and was a co-organizer of the conference.
"Being involved with West Federation CHRIE in particular, and ICHRIE in general, has been a wonderful experience over the years connecting me with peers both in the world of education, and the hospitality industry," Millar said. "ICHRIE provides a forum in which educators and industry professionals interact, sharing ideas as well as research goals and practical solutions to business problems. This year's West CHRIE conference was a perfect example of  everyone coming together to network, learn and work towards those goals."
Millar encouraged students from her Meeting and Event Planning course to volunteer for the event and receive firsthand experience of an industry conference. Seven students took advantage of this special invitation including: Alysa Abenojar, Jenna Douvikas, Jennifer Echeagaray, Kirsten Fernow, Meliana Hakim, Marci Nakamura and Shea Tamura.
"It was exciting to have some influence over the flow and logistical portion of the event,"Echeagaray said. "I'm very accustomed to seeing my professors within a classroom setting, so it was powerful to see a room full of hospitality educators passionate and dedicated to improving the quality of our education."
Conference attendees participated in sessions covering a wide range of topics related to the hospitality industry, such as education and The Affordable Care Act's financial impact on restaurants.
Keynote speakers Thomas Castleberry, Chief Operations Officer with SkyWire, Inc. and Steve Pinetti, Senior Vice President of Inspiration & Creativity with Kimpton Hotels & Restaurants shared their knowledge and business expertise. The follow-up Q & A sessions allowed attendees to ask these industry veterans questions and gain their perspective on hospitality issues.
Attendees of the 2015 West Federation conference received a variety of standpoints on topics important to the industry and to hospitality education at this point in time. The overall conference was a great success and reached its goal of bringing hospitality educators and industry professionals closer together.