USF Magazine 21-The Future of Truth
Gabriel Greschler '19, a former editor in chief of the San Francisco Foghorn at USF, is now a staff writer at J. The Jewish News of Northern California and an interactive producer at KQED.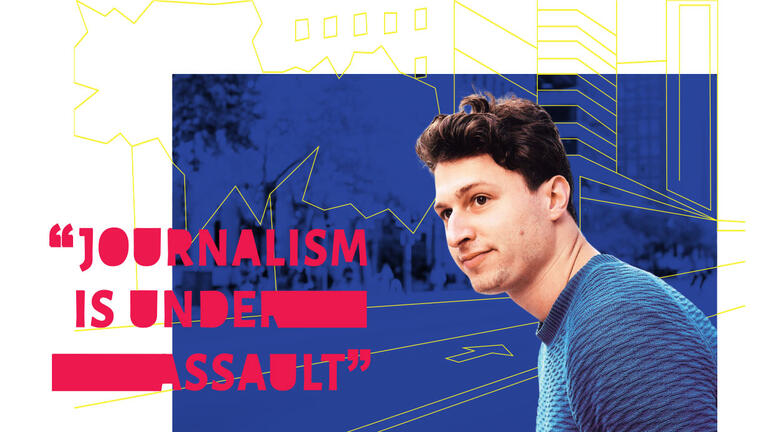 1. How did you land your job in journalism?
I emailed the editor at J., cold. I later interviewed with her and secured the position a month before I graduated. If I hadn't reached out, I wouldn't have known there was an opening that was not yet publicly announced.
2. Why journalism? 
Journalism is the most effective way for me to make the world a better place. 
3. Example?
At the start of the pandemic, I wrote a story about how the pandemic was especially bad for victims of domestic violence, because they are forced to shelter in place with their abusers. So there's a local Jewish organization, Shalom Bayit, that helps domestic violence survivors, and I interviewed the executive director and wrote about their work. A few days later, the executive director told me that a woman who was in danger read my article and reached out to them for help. I was humbled and honored to be able to help this woman.
4. If every person with a smartphone is now a reporter, does professional journalism have a future?
Yes, it has a future. Journalism is under assault — not only by politicians who attack the truth, but also under economic assault. It's hard for local and regional newspapers and news outlets to survive. But we still need stories, and we still want to hear news from our own communities, and we still need reporters who actually dig for the truth and who tell it with skill and fairness and with context, too, the why as well as the what.
5. What can we do to help journalism?
Subscribe. 
Image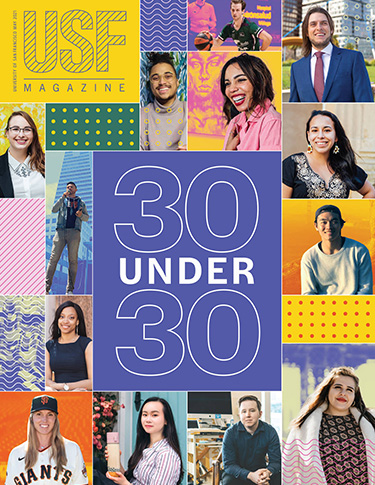 Featured in USF Magazine
This USF News story was published in USF Magazine, where you can find feature stories about university life, alumni Class Notes, and information about events at USF.