Diversity
The 8,000-Mile Welcome Mat
USF greets new students and families from India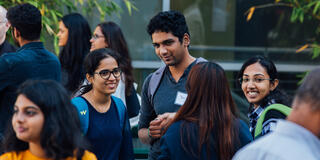 At USF's first-ever welcome reception for new students from India, more than 100 students, parents, faculty, and staff gathered to celebrate the beginning of the school year.
"It's about making sure the Indian students on campus feel comfortable," said Opinder Bawa, vice president of information technology at USF. It was his idea to hold the reception, and he hosted the event.
"It also gives parents a way to see their kids here," he added. "We want them to see their kids are comfortable and engaged early on."
Aishwarya Parthasarathy '21 worked as a software engineer in India before enrolling in the master's program in computer science at USF. 
"There are lots of opportunities in San Francisco," she said. "I want to work in tech, and this is the place to be."
Members of USF's Indian Student Organization staffed a table at the reception and encouraged new students to join the group.
"Our most popular event is Holi, and it's been growing every year," said Pondharshini Sadasivam '20, describing the Hindu festival marking the arrival of spring, in which students celebrate by showering their friends with gulal, a bright, colorful powder. "When we first started the Indian Student Organization, there weren't as many of us, but each year there are more and more Indian students."
She said USF is popular in India because families and students know they will be welcomed.
"It's known as a safe place," she said. "Everyone is welcome here."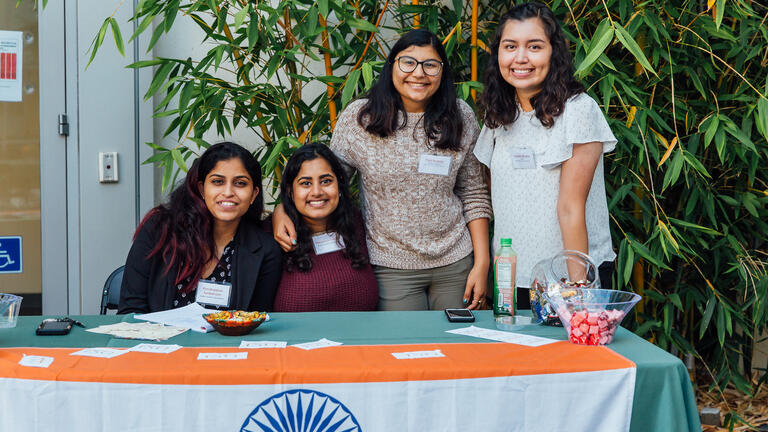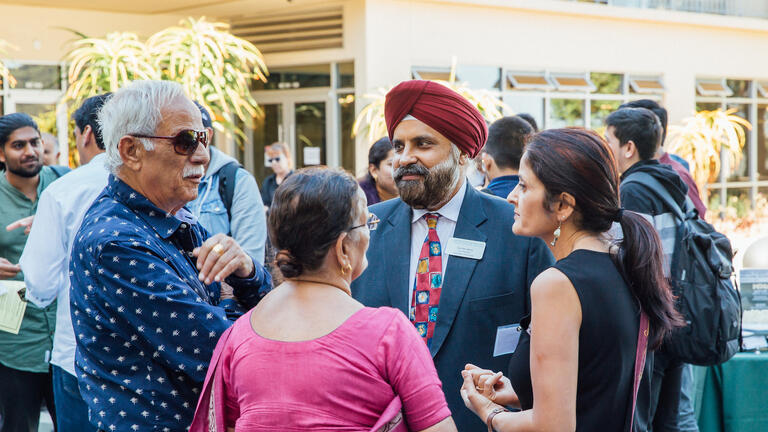 Pondharshini Sadasivam '20, left, and fellow Indian Student Organization members.
Opinder Bawa, center, talks with parents at the Indian students reception held at the Tarantino Courtyard of Malloy Hall.