Giving
Christopher Seiwald Gives $1 Million for Arts and Engineering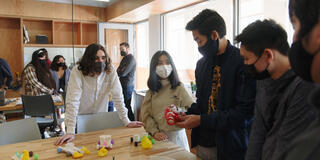 The legacy of the Seiwald family continues as a University of San Francisco Board of Trustees member, Mr. Christopher Seiwald, has pledged one million dollars to the College of Arts and Sciences. This generous gift from him will establish the Seiwald Family Engineering Endowed Scholarship and two other funds to promote arts innovation, one for programmatic expansion and one for facilities.
"Mr. Seiwald understands that we are creating something extraordinary at USF, says the Dean of the College of Arts and Sciences, Dr. Eileen Fung. "With support for both Engineering and the Arts, his generous gift builds a bridge across disciplines and shines a spotlight on USF's liberal arts spirit. Our students will benefit from his generosity for generations to come."
Seiwald's one million dollar gift follows a legacy of other support to the College of Arts and Sciences. An investor in the Engineering Innovation Hive and John Lo Schiavo, S.J. Center for Science and Innovation, Seiwald has a deep sense of reciprocity to the school.
Engineering Successes
The memories of USF begin during Seiwald's teen years, while his father Robert was a chemistry professor at the university. Still in high school, Christopher enrolled in university computer science classes and snuck around to play on the computers. Occasionally, this resulted in him getting chased out of the building by Computer Science Professor, Michael Kudlick and the admin team. When Seiwald left for college, he had a leg up on the rest of his class with a deep experience of computer science and an up-close understanding of its culture.
Seiwald went on to start Perforce Software in 1995, known as the tech industry's most flexible, scalable and secure version control and collaboration platform; after 21 years, he sold it to Summit Partners in 2016.
"It's why I funded one of the labs, and a chemistry lab for my father," says Seiwald. "My success would not have happened without USF. Until I run out of success, I should continue to give it back."
Science Fueling Arts, Arts Driving Science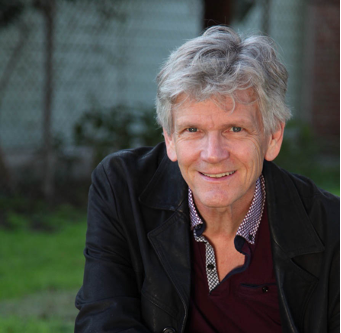 Seiwald's gift will support USF's expansion of arts education and facilities to educate the next generation of artist citizens through new and expanded graduate and undergraduate offerings. USF, as one of the few arts schools in San Francisco, will offer the region a new and necessary space for work that engages with the past and the future, with fine and performing arts, craft, technology, ecology, and social justice.
"I'm attached to computer science and engineering. I have great faith in it, but I also believe that the arts are a critical part of our humanity," said Seiwald. "Some of the brightest sparks you see are artists and engineers. That's what I like about USF's College of Arts & Sciences. You find people who have an overlap, and ask: how do we use it to better the world?"
Seiwald has focused on staying loyal to the organizations that have helped him be where he is today. Though Seiwald shies away from formal recognition, he has found joy in his involvement on the engineering advisory board and in seeing the department apply his recommendations.
"This gift is a strong investment in the future development of the College of Arts & Sciences. Christopher Seiwald has been a longtime friend and supporter of USF who understands the importance of developing both the arts and sciences," said Fr. Paul Fitzgerald.
A Return of Service
Reinvesting in organizations and communities has been a core value of the Seiwald family. Seiwald's father Robert, along with being a chemistry professor, was also the president of a Fathers Club at Presentation High School. Christopher remembers him installing new toilets at the high school. Seiwald's father said, "We each do our time."
These words stuck with Seiwald when he launched his company. He was quick to give employees the opportunity to donate to nonprofits.
"Over the course of time, I found what was meaningful giving for me,'' said Sewiald. "My focus has been returning to the organization that I benefited from, and funding the things I want to see. I wanted to be true to something that was true to me, and that supports the arts in an important way."