9 Facts About St. Ignatius Church That Might Surprise You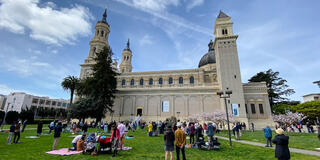 St. Ignatius Church stands at 210 feet high and serves as a spiritual and physical guide for many at USF and in San Francisco. The historic landmark is attached to the university campus, but owned and operated by the Jesuit Catholic Parish.
1. The Covid-19 pandemic wasn't the first time parishioners donned a mask in St. Ignatius. They were previously worn at church in 1918 during the Spanish Flu pandemic.
Image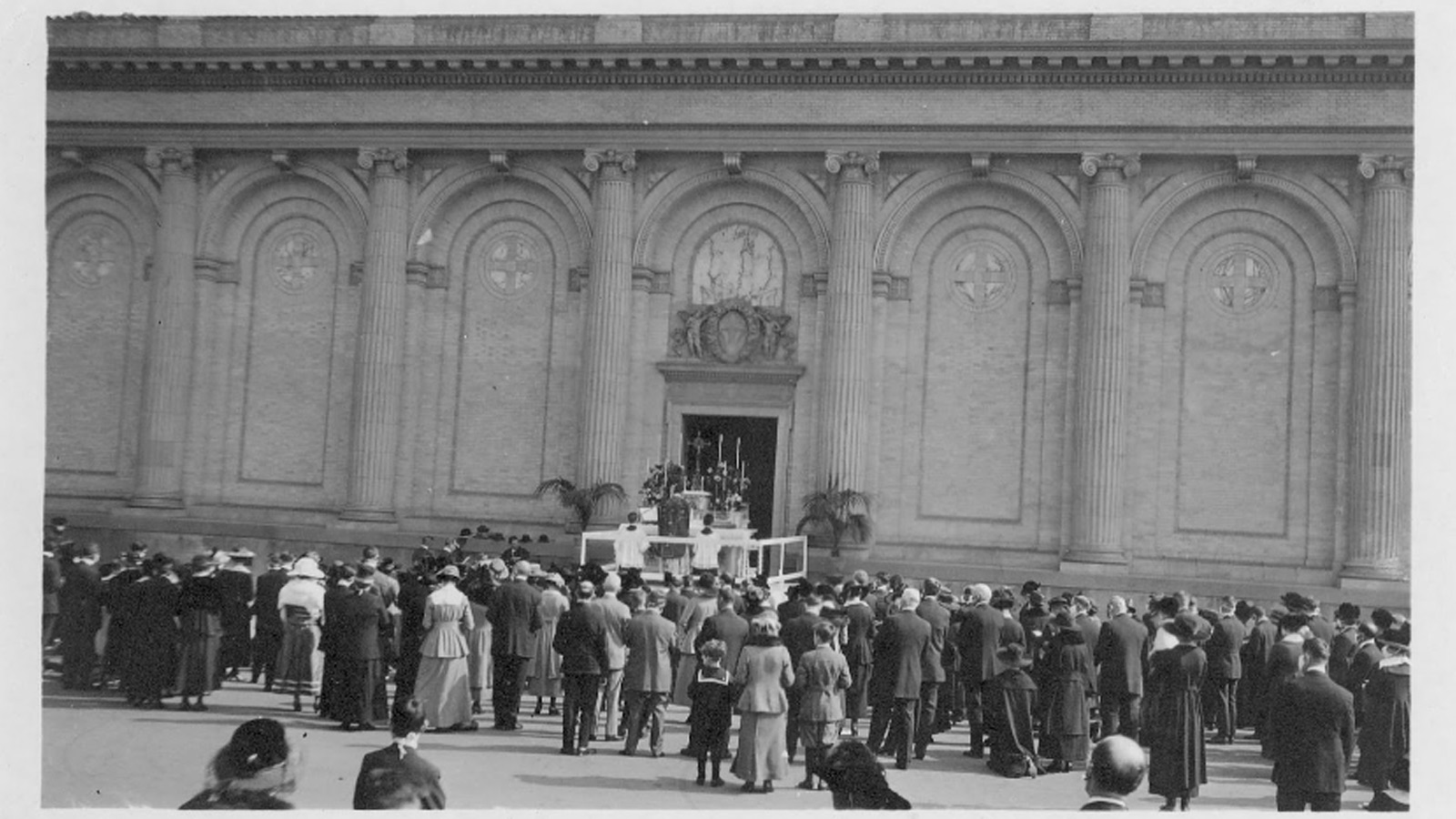 2. There are hidden stairwells in St. Ignatius that are covered in graffiti that dates back over 100 years.
3. St. Ignatius has 50 stained glass windows installed, some of which are more than 80 years old. The windows depict many of the Catholic saints who guide Jesuit values.
4. It's speculated that the large stone blocks in the basement of the church were once used by the Jesuits to measure and study earthquakes.
5. Since 2015, there have been over 250 weddings at St. Ignatius.
6. Former California Governor Jerry Brown almost became a Jesuit. He is a longstanding visitor of St. Ignatius.
7. San Francisco's fallen heroes and first responders are memorialized at St. Ignatius, as the church is the designated location for SFPD and SFFD funerals.
Image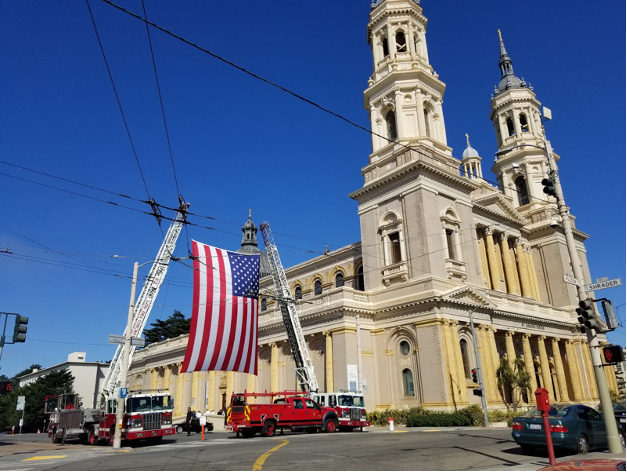 8. St. Ignatius holds parishioner-led ministries that engage with societal challenges. Issues such as racial justice, climate change, and LGBTQ+ people's rights are focused on through a discerning Catholic lens.
9. In 1914, the top of the St. Ignatius spires were completed and were the highest points in San Francisco. The spires served as navigational guides for ship captains entering the San Francisco Bay.
If you'd like to see more of these hidden gems up close, you can sign up for a building tour, which will share more facts like these and show how you can get involved in keeping this architectural treasure alive for decades to come. Learn more at St. Ignatius Parish.