Engaged Learning
Multi-Cultural Marketing Draws a Crowd
With 103 million Asian American, African American, and Hispanic American consumers driving $2.3 trillion worth of America's $10 trillion consumer market, interest in the University of San Francisco School of Business and Professional Studies' multi-cultural marketing courses has ballooned.
Image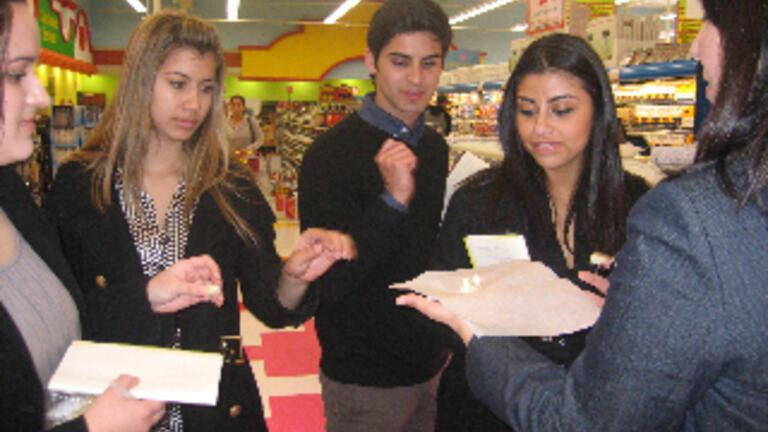 Enrollment has tripled since USF began offering courses in multi-cultural marketing in fall 2008. Led by business professors Mandy Ortiz – one of only about a dozen Latina marketing professors with doctorates in the country – Ricardo Villarreal, Sweta Thota, and Sonja Poole, the popular program has grown fast enough that a separate multi-cultural marketing concentration is slated to launch this fall.
"The concentration focuses on reaching specific subgroups in the U.S. – Asians Americans, African Americans, and Hispanics Americans – who are not currently being adequately addressed by the general marketing media," Ortiz said.
The program of courses, six in all, goes beyond demographics, consumption behavior, and psychographics – all areas covered in most marketing programs – to incorporate country of origin practices, generational differences, history, values, traditions, norms, media preferences, and, importantly, language.
Drawing on USF's long tradition of cultural engagement and its location in one of America's most demographically diverse cities the multi-cultural marketing program will teach students how to address the rapidly emerging needs of consumers and corporations in understanding, targeting, and marketing to the growing number of multi-cultural consumers in California and beyond.
Ashley Romero, a USF junior double majoring in marketing and international business, recently signed up for the multi-cultural concentration after learning of the upcoming launch.
"Different subcultures relate and respond better to products that they can understand," said Romero, explaining her interest in the multi-cultural concentration. "Therefore, marketers must be able to 'speak' the language of the culture, meaning they must be able to fully understand what is important to them, what attracts them, and what offends them."
Romero is one of about 40 students already signed up for the multi-cultural marketing course for the fall.