Alumni
Seek to Make the World a Better Place
A letter from the Director of Alumni Engagement
Dear Alumni Community,
As we approach the election, I would like to take a moment to reflect on my experience at USF and the values it instilled in me. The core values of our university bring me peace amidst the noise. At USF, we welcome all people, promote the search for truth, encourage reasoned discourse, and seek to make the world a better place. We respect the diversity of opinions and thought.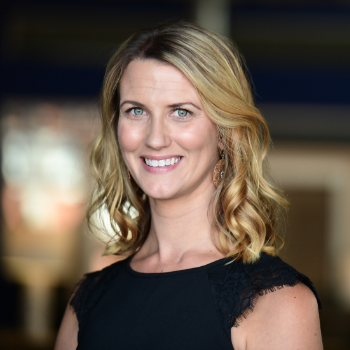 During challenging times, these values bring me comfort. We are a strong and resilient community grounded by an education rooted in Jesuit values and social justice.
It is OK to be fearful, anxious, sad, or angry. We are living through a time of unknowns. We are caring for family members, homeschooling our children, managing remote work, and witnessing a country divided.
This statement from USF President Paul J. Fitzgerald, S.J., included in a message to the university community, resonates with me:
"Today my thoughts are drawn to contemplate the notion and the practice of peace and reconciliation. Many ancient and modern religions and philosophies teach that peace is not merely the absence of violence; peace is a state of personal well-being and communal prosperity."
I hope that you can find a moment of peace at this time, and I hope that you will read Fr. Fitzgerald's entire statement. I encourage you to pause and reflect on your time at USF. I hope it brings you the same comfort and inspiration it brings me, and that you go out and change the world from wherever you are.
All my best,
Taryn Moore '06 MA '08
Director of Alumni Engagement
University of San Francisco