Giving
Blessed All Her Life
Retired public school teacher, Mary Dorothy Graham '78, created a charitable remainder trust to provide scholarships for Oakland public school teachers who wish to attend USF.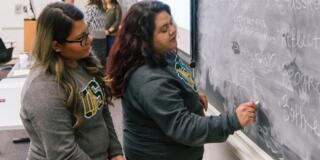 At the age of 18 Mary Dorothy Graham '78 moved to San Francisco from Hong Kong with a fierce work ethic and a scholarship. She enrolled at USF, and has been working hard to give of herself to others ever since.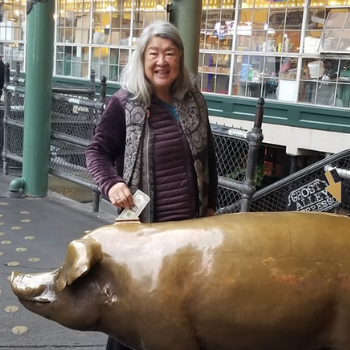 "I loved all my professors. Every single one of them," Graham said of her time on the Hilltop. "Everyone was so good to me at USF. I was so blessed."
Graham launched her career from USF and worked as an educator in Oakland public schools for over thirty years, always with an eye on connection, relationships, and giving back. After retirement, she established an endowed scholarship at USF, called The Marys Fund, to support her fellow Oakland public school teachers in their pursuit of graduate degrees.
She recently made a significant gift toward this scholarship through the sale of a property, which will provide even greater revenue to help even more Oakland public school teachers to continue their education.
How does a public school teacher with humble origins create an endowed scholarship? Graham explained that a life full of hard work, smart investments, and service has allowed her to have the resources to pay it forward and support teachers like herself.
"I want people to know that anyone can help," she said. "I hope this gift inspires others to know that there is always something you can do to help others."
No Stranger to Hard Work
"I could never sit still," said Graham when describing her work ethic and motivation. She began working at age 15 in a garment factory in Hong Kong and never stopped, often working three or four jobs at once throughout her life.
While teaching public high school in Oakland, full-time, Graham began a financial planning business on the side. After the school day ended, she advised her colleagues and parents in the community on how to invest and save. She ran a catering business on the weekends, specializing in her favorite foods from Hong Kong. As if that wasn't enough, Graham also took in customized garment production and sewing requests, adding to her diverse and creative income stream. She did all of this while raising her daughter.
As part of her financial planning, Graham invested in real estate in the Bay Area, a strategic move that helped bring security and stability to her modest teacher's salary.
An Inclusive and Invested Teacher
An early adopter of teaching ethnic studies, well-before current multicultural curricula in education, Graham credits USF for her forward-thinking focus on inclusion. Her time at USF predated the current tagline of "Change the World From Here," but Graham taught generations of students that they could indeed do just that.
She taught in communities that sometimes had as many as 14 different languages in one classroom. "Ethnic studies was so important to me," said Graham, and credits USF for instilling this love and appreciation for ethnic studies as a great connector across cultures.
"I love the kids," she said. And she still keeps in touch with her former students and their families. "We have dinner together. We invest together."
"Teachers take care of people. We don't take care of ourselves. It's very rewarding," said Graham.
Everyone Can Do Something
"Everyone can give back," said Graham, who hopes that her donations to USF will inspire those who, like her, don't consider themselves as traditional philanthropists.
Mary's gift by way of a charitable remainder trust means that even on a limited teacher's salary, she was able to pay it forward and help others. And she believes that all of us have the potential to give back in a way that is most meaningful and personal, as demonstrated by Graham's devotion to public school teachers.
Graham believes that everyone can do something.
"I think everybody can do a little bit if it's from your heart. Everybody is capable of giving back, of doing something. I've been blessed all my life. People were so good to me."
Mary Dorothy Graham's planned gift of appreciated property was made as part of Changing the World From Herea. Learn more about how to support USF by making a legacy planned gift by contacting the Office of Gift Planning at (415) 422-4163 or giftplanning@usfca.edu.
---
About Gift Planning
After working with the USF Office of Gift Planning to explore her options, Graham decided to establish a charitable remainder unitrust — a type of planned gift that will provide her with annual payments for the remainder of her life. She also reduced her tax obligation on her property's appreciation.