Giving
Giving Back and Taking Care of Our Community
Image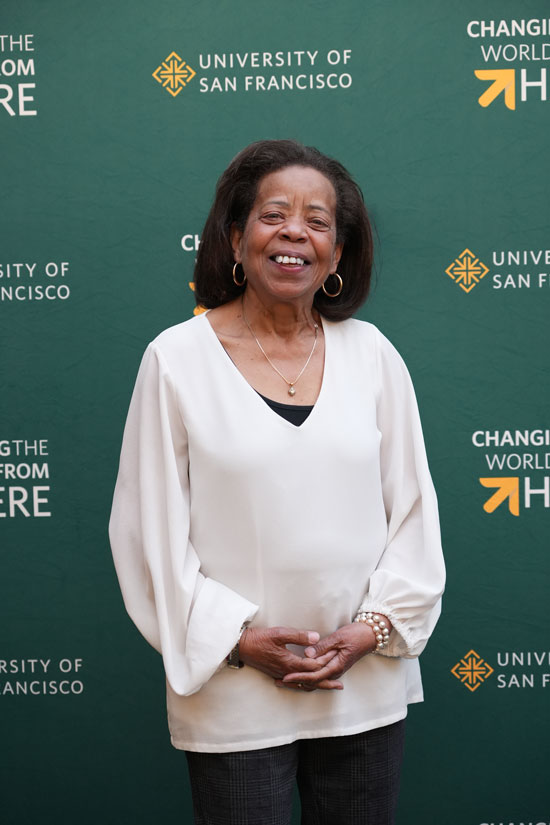 René Graham Hunter, BS '95, MS '03, credits her passion for USF to the incredible professors in both the undergraduate and graduate programs in the School of Management. "The instructors were engaged, smart and interesting," says René. "They were clearly invested and ensconced in their fields of study. They made USF a place to learn rather than a place to study."
Many years later, René is proud of USF and enjoys visiting campus to see the continued progress, including the beautiful new dorms and dining facilities on Lone Mountain. René is a valued volunteer for the USF East Bay Alumni Council and enjoys attending alumni events, always leaving having gained something new. "I love to learn, and USF is a great place to learn; it's like coming home," says René.
"We have a responsibility to give back and take care of our community," adds René. By leaving an unrestricted future gift through an IRA beneficiary designation to USF, René gives the University the flexibility to apply her gift where it is most needed. René hopes to enable future students to concentrate on their studies and to eventually change the world from here with all that they gain from their Jesuit education.
Like René, you can make a lasting difference at USF. Please contact the Office of Gift Planning at (415) 422-4163 or giftplanning@usfca.edu to discuss your plans.