From the Desk of Dean Charles T. Moses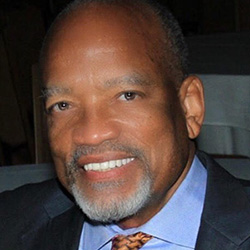 As we continue to move through the social and economic disruptions caused by COVID-19, I wanted to share what USF and SOM have been doing to maintain the quality and impact of our interactions with students. Like most higher education institutions, we closed the campus in March. SOM – and other USF schools – have been holding classes online since then. The health and safety of our USF community is our first priority. University leadership has decided that the spring 2021 semester will be primarily remote, and we will plan for a formal return to campus in fall 2021.
Your support is critical to helping us best serve our students. Your donation changes lives, building the future of SOM and helping its students realize their full potential. We hope that you will consider making a donation to the School of Management here and put us in your end of year giving plans.
USF is located in a beautiful part of one of the most beautiful cities in the world. University life is dynamic and vibrant with students, faculty, and staff exchanging thoughts and collaborating on tomorrow's next big idea. We understand that students and faculty alike wish to be physically together at this pivotal time in our lives. Although in-person instruction has been online, we have been able to create a virtual community with online study groups, clubs and organizations, and capstones. Recently, we had the "Shark Tank" presentations, through our Master of Science in Entrepreneurship and Innovation program, judged by a panel of venture capitalist USF alums and have been able to continue offerings and opportunities for students.
Good things can be born out of challenging times. At SOM we have been working hard to master the intricacies of teaching online. As you know, we are an international business school, and having the capability to interact with students globally via online teaching technologies has helped us to maintain – and even strengthen – our brand. As the challenges posed by COVID-19 begin to subside, we are thinking about ways to preserve our hard-won online capability in the coming years. It opens the possibility for us to work with students more flexibly and in new places, all while maintaining a high quality education.
One measure of the viability of our school is whether we can attract students to new programs. Despite COVID-19-related challenges, we successfully launched two new academic programs this year: an undergraduate concentration in business analytics and a graduate major in marketing intelligence! Both of the initial student cohorts exceeded our enrollment projections. This demonstrates the viability of our brand and we are very proud of the faculty and staff who worked hard to make sure that we could successfully launch these programs.
In connection with the above, we are developing a plan with the working title of; "We're Back…and We're Better!" which details how we will resume "normal" operations in SOM in the wake of the pandemic. The plan focuses on internal goals of retaining and enrolling students in core programs at the school. External goals are to invite alumni to connect with us and re-engage with the school by joining an alumni group, mentoring a student, or offering internship or career opportunities for current and graduating students.
SOM has long enjoyed being one of 876 university business schools worldwide who hold the distinction of being accredited by the Association to Advance Collegiate Schools of Business (AACSB), which is the global gold standard of university business school accreditations. SOM is currently finalizing work on reaffirmation of the accreditation report and its strategic plan. In conjunction with these goals, we would appreciate your input and consideration of the strategic plan. AACSB would like us to engage our alumni, supporters, and friends to evaluate the plan to ensure that it meets and exceeds expectations.
As community members, you play a vital role in supporting SOM. Your active participation helps to support students with a world-class education, rooted in Jesuit principles. I look forward to the year ahead with you.
Respectfully yours,

Dean Charles T. Moses
School of Management
University of San Francisco