Alumni
Deep Wells of Hope
Five Questions with Alicia Kletter DNP '22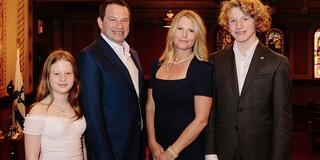 Alicia Kletter DNP '22, a nurse practitioner specializing in addiction medicine, says that her holistic approach to healthcare doesn't end with her patients. As she looks towards a teaching career at the university level, she hopes her students will learn from the core values she reaffirmed during her time at USF.
How did you get to where you are now in your career? What did you learn in your journey?
I always knew that I wanted to work in medicine. My role models were all doctors in the family, but after meeting a nurse practitioner (NP), I realized that I had a personality fit for nursing. I was thrilled to have found a career where I didn't have to be a doctor, but could treat patients as a provider.
I transferred into nursing school and, upon graduating, began working in a Safety Net Emergency Room in Oakland. There, and during my residency at a methadone clinic, I cared for patients from all socioeconomic backgrounds. I have worked with people who have opioid use disorders ever since and I eventually ran San Francisco's perinatal opioid treatment program for pregnant women.
With my doctorate, I hope to teach students across many disciplines how to tackle substance use diseases. I am excited to continue searching below the surface to find the resilience and beauty in every one of my patients.
How have some of USF's Jesuit values influenced your work?
Image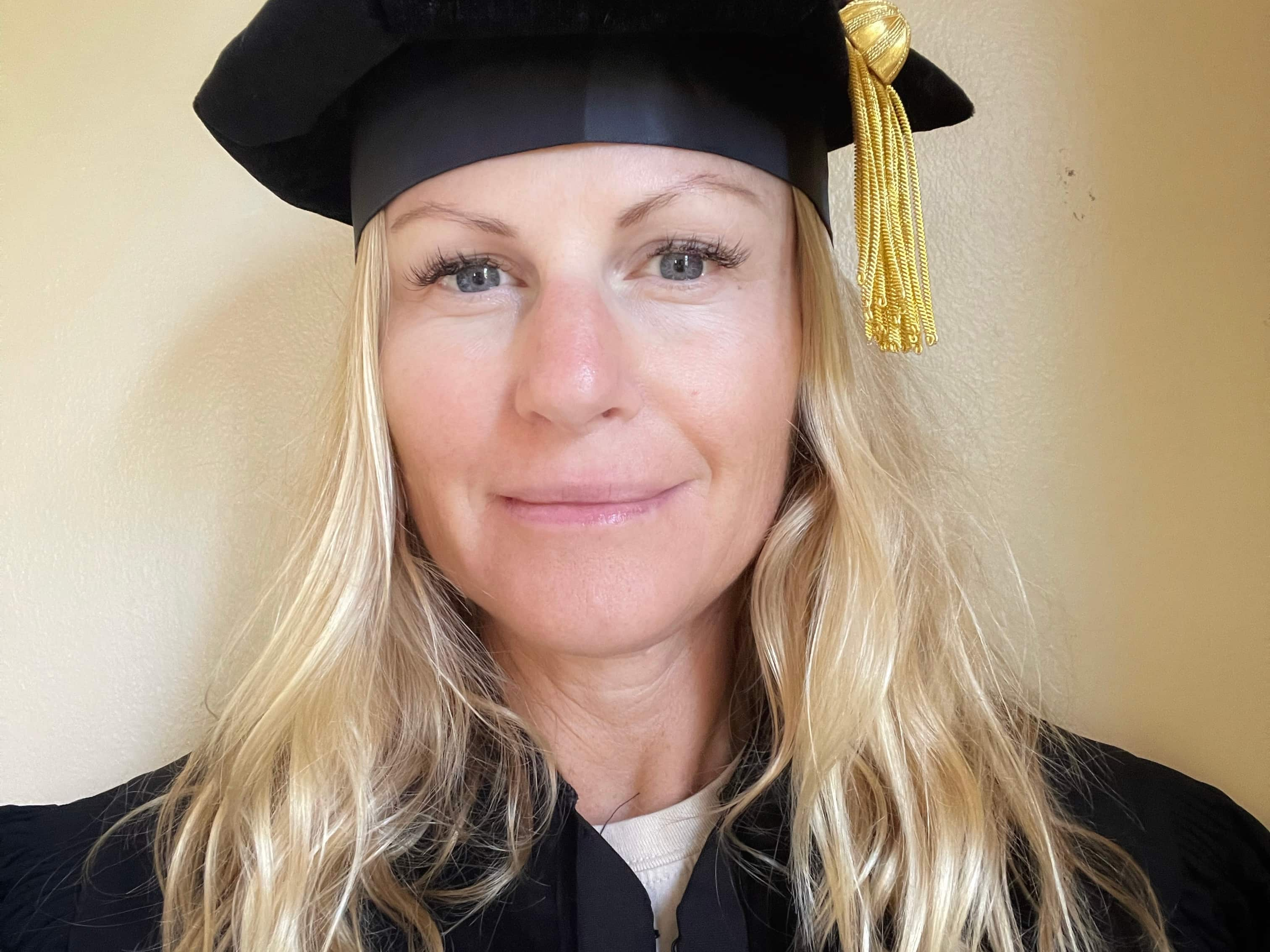 I knew USF was a great fit for me because I already lived by the university's core values in my personal and professional life – especially cura personalis. With 18 years of experience as a family NP and, now, with a doctorate as a psychiatric mental health NP, I've been trained to support the physical and mental health of my patients.
To have deep wells of hope for my patients is to care for the whole person and advocate for the wellbeing of my colleagues. This compassionate, all-encompassing care is one I hold for myself, patients, colleagues, family, and, soon, young minds.
As a philanthropist and as a woman, how have you identified what matters to you? What do you think women offer in philanthropy?
I never thought of myself as a philanthropist, but it was very humbling to have someone ask me this question.
When giving of our time and financial resources, my husband and I look for organizations that appeal to our interests, and promote social justice and education. We donated to USF's School of Nursing and Health Professions to support anyone who has the heart and soul to do this kind of work. I see the magic that education does for patients with substance use disorder and for the medical providers that care for them.
Women have always engaged in philanthropy, encouraging their husbands to make contributions under their names as they worked behind the scenes to build community. They pioneered the idea of empowering all to better serve everyone. The recognition of this work is what's changed and has created beautiful foundations for women in philanthropy at places like USF.
As a leader in the medical field in a position of influence, what advice would you give to the next generation entering into the field of medicine?
I encourage students to work with professionals from different fields to understand the complexities of healthcare and to not be afraid of stigmatized illnesses or diseases. It's our job to ask, find out, and educate ourselves on what to do next. Patients consume information from ever-evolving platforms everyday. To provide the care they need, we must be limber thinkers, wading through the marketing material to make a connection. Listen first, judge less, and offer a plan in collaboration with the patient!
The pandemic had significant effects on mental health. How have patient health needs changed? What do you think is next for patient care?
I believe our shared experience of isolation has created a path toward destigmatizing mental illness that encourages people to seek help. Although we are hopeful that our children are resilient from lost years of socialization and fear, I suspect we will see an increasing need for mental health resources to help them move forward.
We don't know the full extent of the pandemic's effect on our mental health, but there is a demand for care, and fewer providers available to supply it – so it looks like my diploma came at the right time.
---
To learn more about The Psychiatric Mental Health Nurse Practitioner (PMHNP) program, contact USF's School of Nursing & Health Professions at sonhpadmissions@usfca.edu. Support more future nurses and healthcare providers at usfca.edu/giving.