Research
Does International Child Sponsorship Work?
If sponsors of needy children in foreign countries have ever worried that their assistance was assuaging their conscience more than improving the recipient's living standards, new research led by Bruce Wydick, University of San Francisco economics professor, suggests that sponsors can set those fears to rest.
A long-time child sponsor himself, Wydick, along with fellow researchers Paul Glewwe, an economist at the University of Minnesota, and doctoral economics student Laine Rutledge, of the University of Washington, decided to try to quantify the impact of child sponsorship after learning there was a dearth of prior research.
"It all started because I had sponsored different children since college and wanted to see if it worked, but there was almost no empirical research," Wydick said.
By studying the adult lives of previous sponsored children and comparing them with their siblings who were too old to be eligible for the program, Wydick's research concluded that child sponsorship increased formal education levels by nearly three years from a base of 8.37, raises the probability of formal employment to 72 percent from 55 percent, and increases the likelihood of white collar employment to 31 percent from 19 percent.
Sponsorship also decreased teenage marriage and childbearing and the probability of living in a house with a dirt floor, while increasing the probability of community and church leadership involvement and the likelihood that an individual's house had electricity. More modest findings indicated that adults who benefited from child sponsorship also lived in better-built houses, were more likely to use mosquito nets (as a means to ward of disease, such as malaria), and smoke and drank less.
"It's exciting to see something that, when subject to a rigorous empirical test demonstrates an unequivocally positive impact on life outcomes in a number of areas," Wydick said.
Popularized in the 1980s as a means of sparking individuals in rich countries to support impoverished citizens in the developing world, child sponsorship programs rely on monthly donations of between $25-$40 to help pay for the basic necessities, education, and medical care of individual children. Sponsors typically receive a photo and description of the child they are sponsoring, along with a description of their situation and needs. Some even exchange letters.
With an estimated $3.2 billion being remitted annually to help about 8.36 million internationally sponsored children, Wydick sampled more than 10,000 adults in Bolivia, Guatemala, India, Kenya, the Philippines, and Uganda  who were formerly sponsored children, their siblings who were ineligible for child sponsorship due to age, and neighbors who did not participate in child sponsorship.
"Our best estimates suggest that former child sponsorship resulted in approximately a $23 to $27 increase in monthly income (contingent on employment) from a basis of $112.80, or about a $9.40 increase per month per additional year of schooling," Wydick said.
Wydick recently presented his findings to an audiences at the World Bank and the Pacific Conference for Development Economics at the University of California Berkeley.
Know someone with a powerful USF story? Let us know! usfnews@usfca.edu | Twitter @usfcanews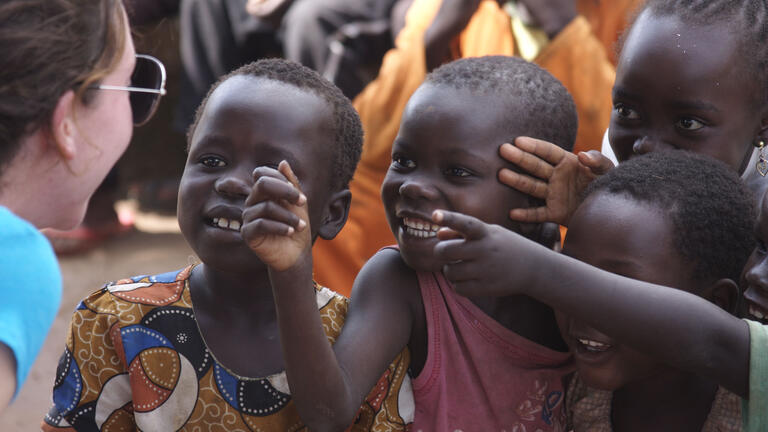 International child support