San Francisco Advantage
Diversity Propels Law School into Top 10
The University of San Francisco School of Law ranked in the top 10 law schools for Hispanics in the nation for 2009, as determined by Hispanic Business magazine.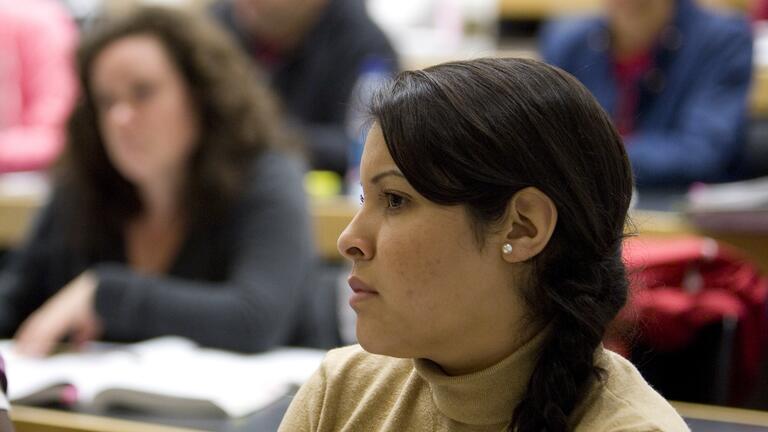 The law school, which ranked as the sixth best law school for Hispanics, is among of the most diverse law programs in the country, with students of color comprising approximately 36 percent of the 2009 entering class.

Hispanic Business magazine assesses the nation's top universities annually to determine which schools are at the forefront of recruiting, training, retaining, and offering quality higher education. To create the rankings, HispanTelligence, the research arm of Hispanic Business Inc., evaluated enrollment, the number of Hispanic faculty, retention rates, reputation, and student services, such as programs to recruit Hispanic students, mentorship programs, and student support organizations.

"The law school is proud of its unswerving commitment to diversity and its firm conviction that a diverse law school is critical to achieving excellence in the education we provide," said USF School of Law Dean Jeffrey Brand. "Our placing in the top 10 in the latest Hispanic Business magazine survey demonstrates that we understand this principle and that we are fulfilling our commitment to diversity in which we believe so deeply."