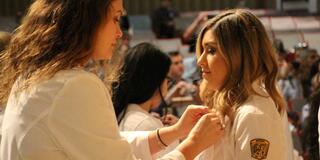 On Friday, February 19, 2016 the inaugural USF Master of Science in Nursing (MSN) for Non-Nurses (entry-level) class in Orange County had their White Coat Ceremony, which was absolutely a wonderful event!
A huge round of applause to Debbie Martinez, Assistant Director Masters Entry Clinical Nurse Leader Program Orange County, Ruth Ngati, Assistant Professor, and Cece Mulcahy, Orange County Programs Administrator for their hard work in making this event such a special occasion for our students and their families.
I was delighted to speak at the inaugural white coat ceremony; we are all so very excited as the program is off to an incredible start! May our students feel empowered by the power and gravitas of saying YES! Our students have taken on the demands of graduate school, the challenges of taking on this new role, and the trials and joys of transforming themselves into the nurse they want to be. May they remember this is just the start of their most rewarding journey and may they be encouraged and reminded, "You need to step-up, you need to add that work to your plate, spread yourself thin… Because it is that power of yes that will motivate, enable, indeed dictate, that they will say YES to you."
Congratulations to our first Orange County Cohort for taking on the courage to say YES!
Interested in the Orange County MSN Entry Level program? Attend our upcoming info session.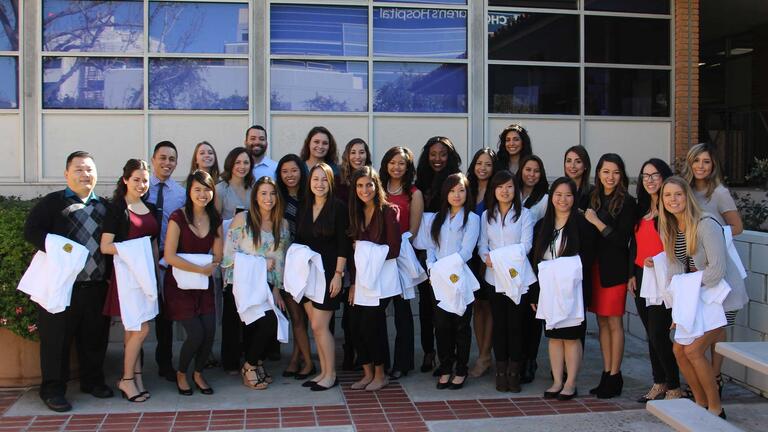 OC MSN 1st Cohort White Coat Ceremony