Community in Bloom
USF students and city youth grow gardens in low-income neighborhoods.
Image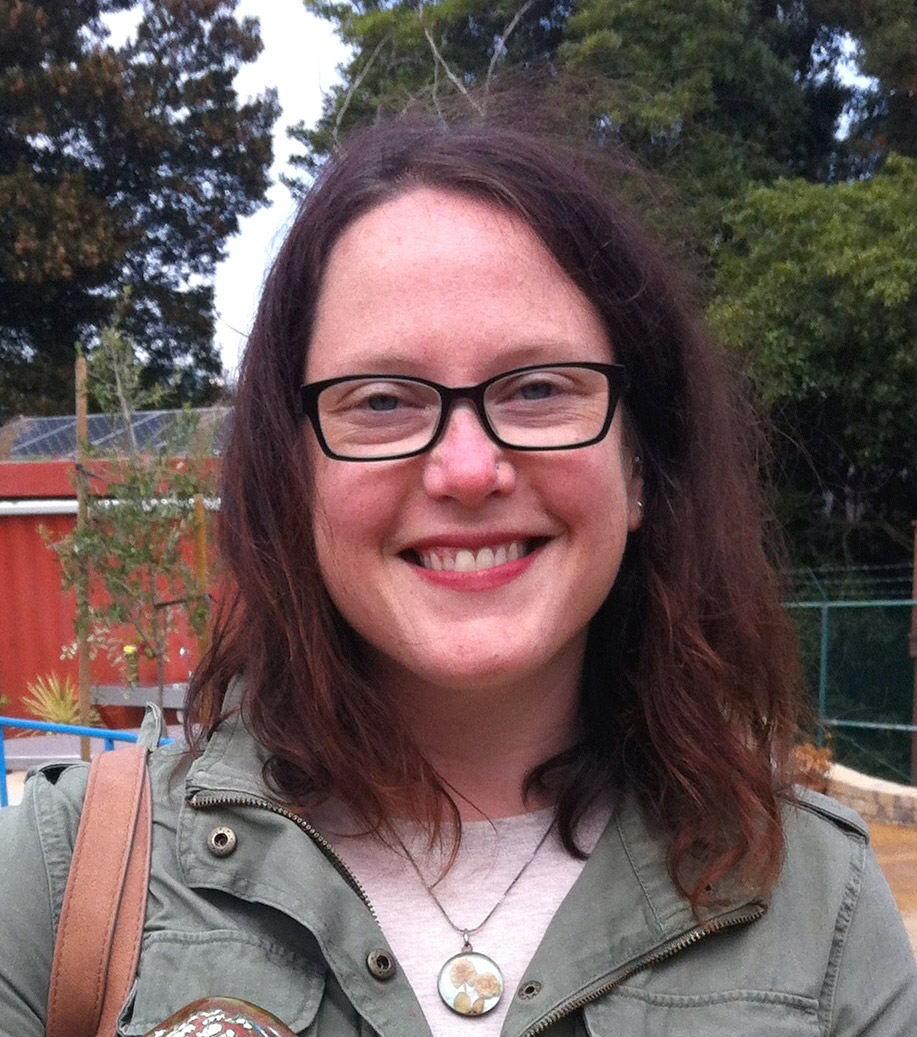 Kelly Ernst-Friedman, executive director of CommunityGrows believes USF students help water the organization's success. 
How do you involve USF students and campus partners in your organization's work?
This year we worked with three amazing USF volunteers who helped out in our gardens and facilitated garden education and nutrition lessons for school-aged students. The volunteers taught students about solar energy, plant growth, birds and insects, nutrition, recycling, composting, and water conservation, while encouraging them to build teamwork and collaboration skills. They also served as positive role models and mentors, leading small breakout groups, assisting in classroom management, and supervising students as they learned how to plant, harvest, and care for the garden.
CommunityGrows also had the pleasure of working with campus partners on community projects, most recently with the Leo T. McCarthy Center during the Buchanan Mall Garden Workday volunteer event this past April.
What social justice issues do USF students learn about through CommunityGrows?
We've offered outdoor-based youth development services to residents in the Western Addition neighborhood since 1994. We work closely with residents, teachers, and community leaders to give kids the chance to connect with the natural world and develop eco-literacy, and we offer free weekly youth development programs using the garden and kitchen as a tools to teach health and wellness to local youth. We love that USF students and campus partners feel connected to and take an active role in our commitment to addressing social justice issues in the areas of environmental equity, food justice, stewardship, and nutrition and wellness.
How do you educate USF students about your organization and the communities you serve?
We consider ourselves connectors and collaborators engaged in co-empowerment with our community and the youth we serve. We hold pop-up cooking demonstrations, (co)host garden workdays, and participate in community events such as the Choose Peace Not Violence Festival, National Night Out, the Backpack Giveaway, and others. During these community events, USF students and campus partners can learn about our mission, our programs, and our students. Volunteers can also get hands-on experience through our garden workdays and cooking demonstrations where they learn alongside students as educators teach subjects like environmental stewardship and food justice.
Describe a particularly successful collaboration you've had with USF students.
This past spring, we had a USF student join our Wednesday garden classes, volunteering 3-5 hours of her time each week. We loved having her here. The kindergarten students absolutely adored her and asked whether she would be returning to the garden. After she left, some of the kids speculated that she was getting ready for prom and that's why she couldn't attend classes. I don't think they picked up on the fact that she had graduated from college. She was a wonderful addition to our team.  
What do you think makes your collaboration with USF so successful?
Image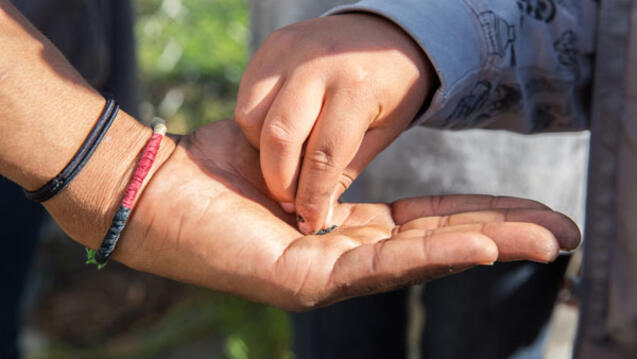 I think our USF collaboration is a successful one because it truly is a service-learning opportunity — a two-way street where USF students genuinely enjoy being in the garden and working with the kids and the kids get the opportunity to learn from USF students and gain additional mentors. It is definitely rewarding work, even if it's sometimes difficult to hold the younger kids' attention. Each volunteer has been able to draw a particular lesson out of their experience based on their own interests. One nursing student, for example, thought the garden classes were a great way to get kids interested in health, wellness, and the outdoors in fun, interactive ways. Other volunteers have been drawn to the environmental stewardship and conservation aspects of the program. There is something to interest everyone.
How do you hope to see USF students work with your organization in the future?
It would be wonderful to see students coming to join our organization from a variety of majors. Volunteers with knowledge in graphics, website design, communications, videography, business, and others would be highly valued by our team. Two of our top priorities at this time are funding and awareness. We are looking for people to help share our story and impact. Unfortunately, not enough people know about CommunityGrows, and what's more, not enough people know about the awesome kids who participate in our programs. Diversifying the types of volunteers coming into our program would be a huge benefit to our organization.