Giving
Changing the World from Her Office Seat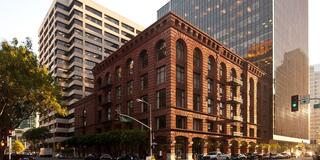 When Cheryl Smith made a generous gift to the USF School of Management to bring the Barron's in Education program to campus, she had no idea that this digital tool would become such a helpful component of online business education as the university pivoted to navigate a new virtual learning environment in the face of the COVID-19 pandemic.
Financial Knowledge for Everyone 
Cheryl originally made a donation to fund the Barron's in Education Program at USF in early 2020 with the intention to support financial literacy for students in the School of Management. 
After attending Barron's conferences for her own professional development, she discovered their educational program, which is tailored to develop financial proficiency for students and provide resources for faculty. It surprised Smith to learn how many young people begin their professional and educational careers with a limited amount of financial knowledge.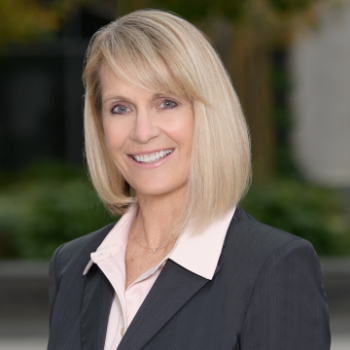 "It's amazing how much financial illiteracy there is," said Smith, who works in financial advising for Merrill Lynch. "I got into this business because I was trying to educate women to take control of their lives. Ninety-three percent of high school students are considered financially illiterate and the US ranks 14th out of 148 [worldwide] for financial illiteracy."
The Barron's in Education Program, which came to USF thanks to Smith fully funding the cost, is a comprehensive financial education program that provides free online subscriptions to all students and faculty in the School of Management, weekly newsletter reviews, financial literacy webinars, opportunities for career services and job recruiting, and other services.
The Resources Go With You
Now that USF has made the difficult decision to physically close the campus and move to online classes for the rest of the semester, Smith sees how timely and valuable the Barron's program will be for current students in the School of Management since the program provides online content and resources that can be accessed anywhere.
"As I am currently reading my Barron's cover to cover for thought leadership, I am grateful we are able to provide future leaders at USF access to such relevant information and faculty ideas for curricula," said Smith.
Doing Her Part with Love
Although she is not an alumna, Smith first became connected with USF when her cousin, Erik Gilberg '79, played for the men's Dons basketball team. She stayed in touch with the university through friends and professional connections, and later went on to join the volunteer leadership board of USF's Women in Leadership & Philanthropy. She takes her role as a board member very seriously, seeking to be a role model for students.
"I want to have an impact on my peers, my clients, on the community at large," said Smith.
After her initial discovery of the Barron's in Education Program, Smith learned that her own alma mater, UCLA, already had the program in place. She realized that her work with Women in Leadership & Philanthropy provided a natural tie-in to bring the program to USF. 
"I happened to be serving on the Women in Leadership & Philanthropy board and I thought 'what a cool thing that USF is in my backyard.'"
Smith continues to support USF through all of the changes during this unprecedented time in our campus history. She plans to continue to serve on the Women in Leadership & Philanthropy board and to support financial literacy however she can. 
Smith looks forward to getting the opportunity to help mentor greater financial literacy for USF students. 
"I think I always go back to a quote by Mother Teresa: Not all people can do great things but everyone can do small things with great love," said Smith. "I want to change the world from my own little office seat."
Support for resources to secure online learning for USF students is still needed across campus. So that we can help direct funds to the most urgent areas of need, please consider giving to the COVID-19 Response Fund