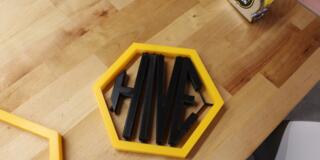 On December 9, 2021, USF students of all disciplines, faculty, and staff flocked to the debut of the Innovation Hive, located in the Harney Science Center, situated at the intersection of Golden Gate Avenue and the University Center.
Since the completion of several laboratories and makerspaces in 2021, the Hive has welcomed all those wishing to explore its state-of-the-art learning experience equipped with an Ideation Lab, 3D printers, sewing machines, power tools, and more. With a future of innovation, prototyping, and experimentation to come, those in attendance got a first-hand look at what this buzzing environment has to offer. 
Rebekah Mauney '24, an electrical and computer engineering major, demonstrated her work on a homemade spectrophotometer, a device she created to measure light absorption. 
Image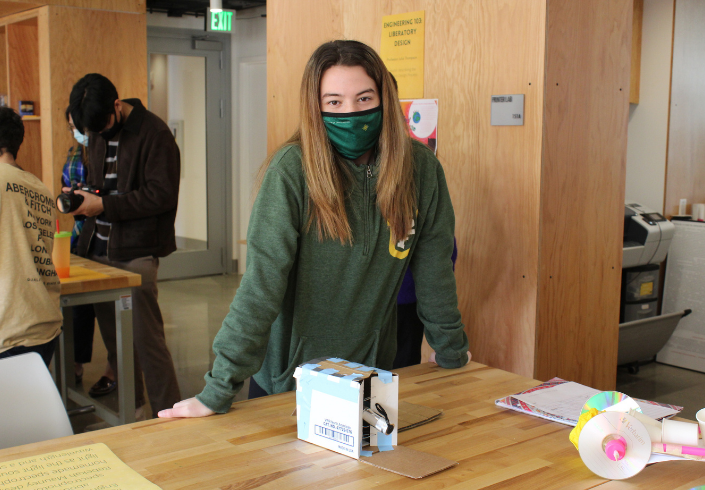 Before the Ideation Lab was built and before the pandemic, engineering students had the Makerspace on campus. The Innovation Hive has become an extension of that for far more students and their original ideas to flourish," Mauney said.
Jasmine Rodriguez '24 (left) shared how "the location of these labs helps make this an inviting place. With high-tech equipment, people like STEM majors can come from any class to interact and study with students from all programs and backgrounds."
Image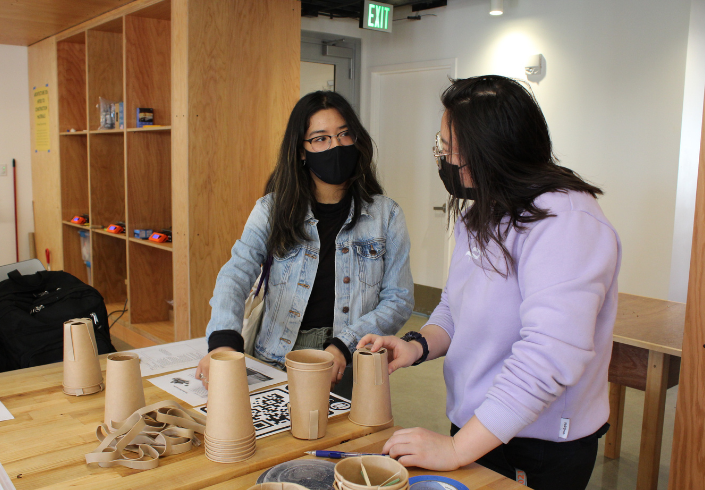 Alexander Khong '24, an aspiring engineer, showcased the effect that satellites in close orbit to earth can have on the luminosity of constellations.
Since the Ideation Lab was made, I spend most of my time here with friends and classmates from my program," shared Khong.
"What's inspiring is that students connect and pursue common interests with others in this very room."
Image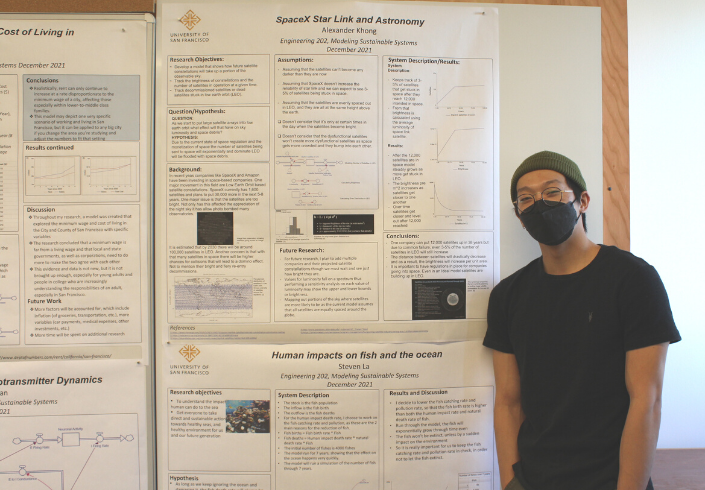 The Innovation Hive is part of Changing the World From Here: Campaign for the University of San Francisco and represents a first step in the upcoming renovation of Harney Science Center.
Learn more about the Innovation Hive and how to support this and other campaign priorities.