Athletics
Bill Russell's Legacy is Bigger Than Basketball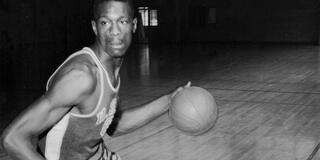 Bill Russell's most lasting triumph may have been off the court, after he joined Black teammates boycotting a 1961 Celtics game, says five-time NBA champion Bill Cartwright '79, MSOD '98.
The walkout happened after Russell's USF teammate and roommate K.C. Jones '56 and another player, both on the Celtics squad with Russell, were turned away from a restaurant because they were Black.
Celtics fans hit back hard after the boycott, slamming Russell with racial epithets and vicious threats during his long career playing for Boston, a team he led to 11 NBA championships.
"In the 1950s and 1960s, very few people were as outspoken as he was," Cartwright said a day after Russell '56 died. "He was able to maintain that standard and speak out for equality not only for himself but for others as well. That separates him from other athletes, because it was the sixties and he was able to stand up for others."
Russell continued to fight for respect and equality. He worked with the NAACP and other organizations in the early 1960s, advocating for civil rights. 
In 2011, President Barack Obama presented the Medal of Freedom to Russell in recognition of his fight for civil rights and his successful career in the NBA.
Russell's actions helped pave the way for Cartwright, who followed in his footsteps at USF and started playing for the NBA two decades later. Cartwright was a high school senior in Elk Grove, California, when he first met Russell.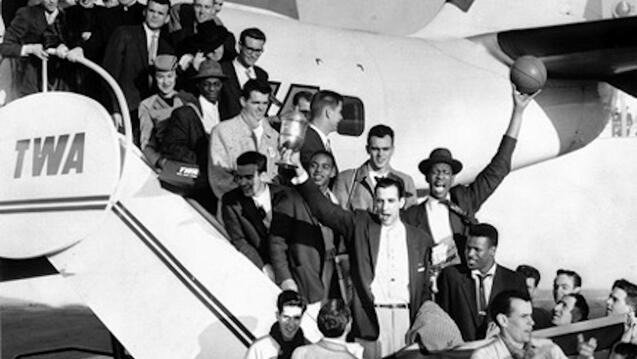 "The great thing is what he accomplished when he was here at USF, what he'll be remembered for, what he always stood up for," Cartwright said.
The seeds of Russell's activism were sown at USF. Russell and his Black teammates were the targets of racist insults when they played on the road. Once, hotels in Oklahoma City refused to admit Russell, Jones, and their Black teammates when USF was in town for the 1954 All-College Tournament. In protest, the whole team stayed nearby in an empty college dorm. 
In a 2007 interview with USA Today, Russell said the experience strengthened his resolve. "I never permitted myself to be a victim." 
"Bill Russell helped put USF on the map in the 1950s," said President Paul J. Fitzgerald, S.J. "We are grateful not only for his many contributions to our community, the athletic department and Jesuit education, but also for his courage and commitment to advancing justice, on and beyond the basketball court."
In 2020, the West Coast Conference announced the implementation of the Russell Rule, which now requires each member institution to include a member of a traditionally underrepresented community in the pool of final candidates for every athletic director, senior administrator, head coach and full-time assistant coach position in the athletic department.
Image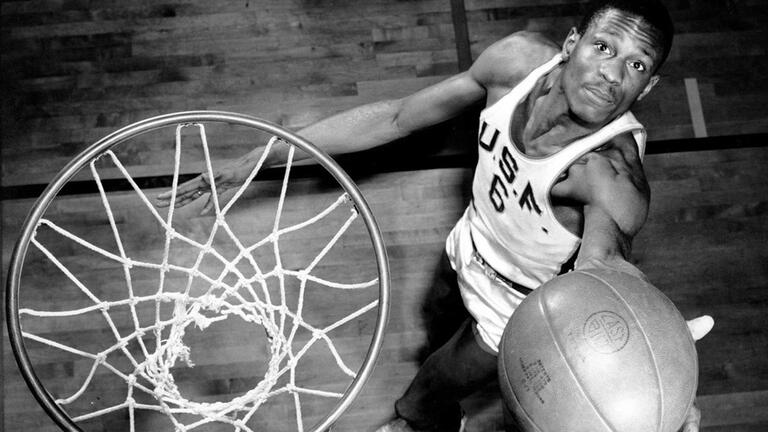 Russell still holds records for scoring and rebounding at USF. He led the Dons to back-to-back national championships in 1955 and 1956, winning 55 games straight. And, as a USF student, he led the U.S. to gold in the 1956 Olympics in Melbourne.
"He will forever be known as one of the best," said USF's basketball Coach Chris Gerlufsen. "Mr. Russell's life is an inspiring story and one that can serve as a powerful example for our team of how to use the game of basketball as a vehicle for change."
In 2017, Russell received the NBA's first-ever Lifetime Achievement Award. He won 11 NBA championships in 13 years playing for the Boston Celtics, more than any other player in history. He was a 12-time All-Star and won five NBA MVP awards. In 2009, the NBA Finals MVP Award was renamed in honor of Russell.
He was the first Black coach in the NBA.
But when he arrived at USF from McClymonds High School in Oakland, Russell was an unknown, Cartwright pointed out. The university was the only school that offered him a scholarship.
"He couldn't score when he got to USF," Cartwright said. "He learned to play at USF. He was lucky to come to USF. It nurtured him."
Image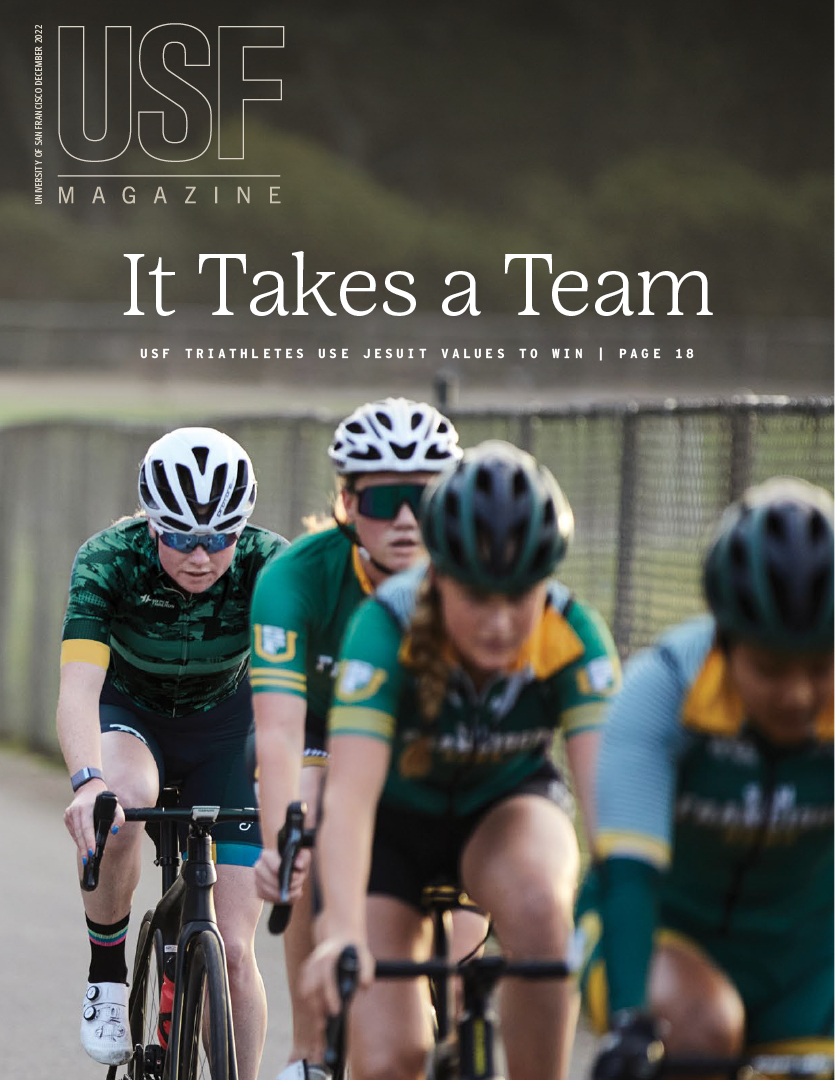 Featured in USF Magazine
This USF News story was published in USF Magazine, where you can find feature stories about university life, alumni Class Notes, and information about events at USF.